José Perurena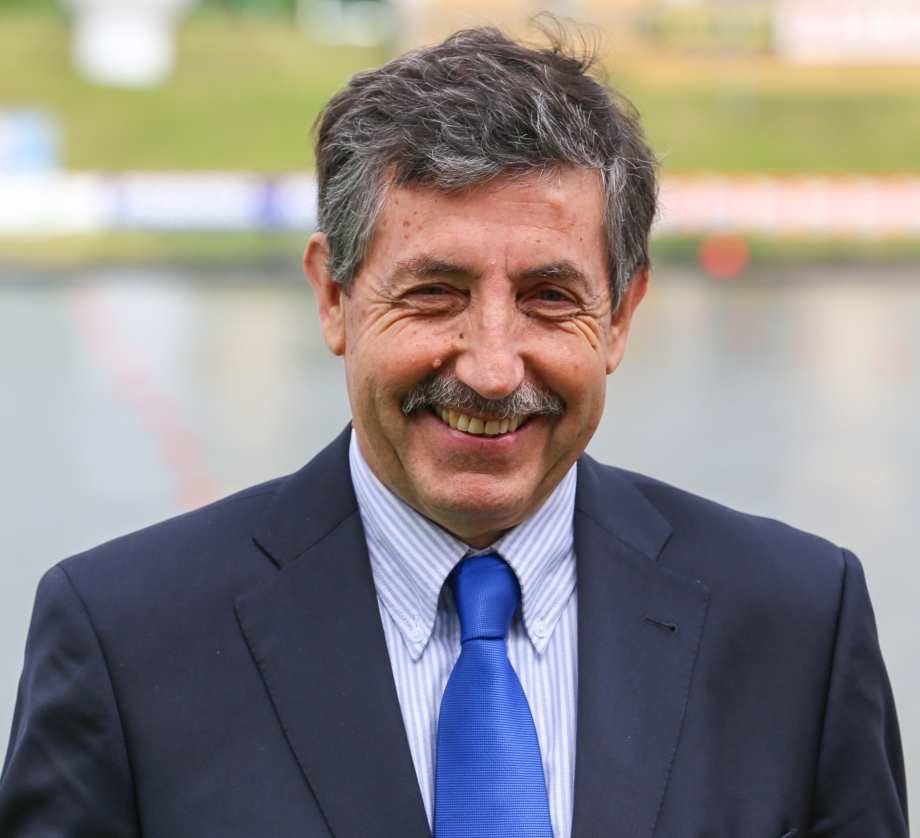 ICF President José Perurena (ESP) developed a passion for canoeing from a young age and has raced kayaks at every level. A fierce competitor he made his mark in the K1M, K2M, K4M events receiving the accolade of national champion in each of those categories. It was in the K2M 1000m that he excelled in claiming first place in the K2M 500m and K4M 1000m at the International Regatta Milan, Italy. The highlight of his sporting career was undoubtedly making the Spanish Olympic K4M 1000m team for the 1968 Olympic Games.

After retiring from elite sport Perurena entered the emerging market of Information Technology, however, he still maintained a strong link to the sport, often in voluntary positions within the Spanish Canoe Federation. A qualified Canoe Sprint coach; Perurena also chaired the Athletes Commission of the Spanish Olympic Committee and became the Vice President (1976-1884) and then President of the Federation (1984-2000). Following his success at the national level he gained a position on the international scene as the ICF Technical Delegate for Canoe Sprint and Canoe Slalom at the Atlanta and Sydney Games.

After the Sydney Games Perurena joined the ICF as Secretary General (2000-2004) and after the Beijing Games became ICF President (2008). Since taking over the ICF he has overseen several key initiatives such as the inclusion of Paracanoeing into the Rio 2016 Paralympic Games as well as the TV and Broadcasting deals that have enabled the sport to progress globally.
Perurena won a third term as ICF President following a vote of confidence at the XXXVI ICF Congress in Baku, Azerbijan late November 2016, a position which he held until November 2021. 
The Spaniard, who stood unopposed, spoke passionately about his vision for the future of the sport and demonstrated his ability to deliver organisational change with his proposed new governance structure gaining the backing of his peers. (read more)

In 2011 Perurena also became an International Olympic Commitee (IOC) Member and has been active on several key committees – Women and Sport (2012-2014), Entourage (2014-2015), Olympic Programme (2014-) and Member of the Board of Directors of Olympic Channel Services (2015-).  His position as one of the world's top sports administrators was further underlined in 2014 when he was elected as President of the International World Games Association (IWGA).
In November 2021, the ICF Congress voted to award the title of Honorary President to Perurena, for his years of dedication and commitment to the sport and the ICF. 
José Perurena -  ICF Honorary President
jose.perurena@canoeicf.com
* All ICF elected officials are required to sign the ICF Board of Directors Code of Conduct to enure highest ehtical principles are kept.