ICF Competitions: Branding at venues & advertising on equipment - guidelines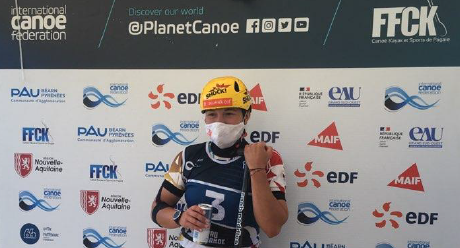 BRANDING AT EVENTS: Guidelines for Organizers of ICF Competitions
The ICF Branding at venue guidelines provides information on the minimum branding requirements for ICF competitions.
Templates: eps files are set up with three layers which are:
PLACE LOGOS HERE (green) - This is the only layer you use to add your logos

Dimensions DO NOT PRINT (magenta) - These are guides for reference and should be turned off before exporting for print

ICF Template DO NOT ALTER (red) - This is our design which shouldn't change
 ICF OFFICIAL PARTNERS at ICF Events
The attendance list of ICF Partners and requested exposure will be provided to the HOC four months before the event. If this deadline is too short for production/printing/prganisation purposes, please advise the ICF.
Please read the ICF Partners guidelines for more details.
ADVERTISING ON EQUIPMENT: Guidelines for athletes competing at ICF Events and for Organizers hosting ICF Events
The ICF guideline for advertising trademark identification on equipment provides information about style and positioning of boat stickers and about identification on other equipments. This clarification of space reinforces the athlete's identification, the sponsors' visibility and gives a homogeneous style.

Canoe Sprint