Italian siblings Elena and Flavio Micozzi have thrilled the home crowd in Ivrea with gold in the junior mixed C2 at the 2018 ICF U23 and Junior Canoe Slalom World Championships on Friday morning.
Spain's Miren Lazkano and David Llorente won gold in the U23 C2 mixed event.
The Micozzi's had three gate touches on their final run, but in a race where no crew escaped penalty, their time of 113.77 was easily the quickest.
France's Jules Bernardet and Doriane Delassus finished second, more than seven seconds behind.
"We are very happy, but also a bit embarrassed because this is our first time in front of our home crowd," Flavio Micozzi said.
"We were nervous before the race, so we made some jokes and had a laugh to try and relax.
"We get on well together."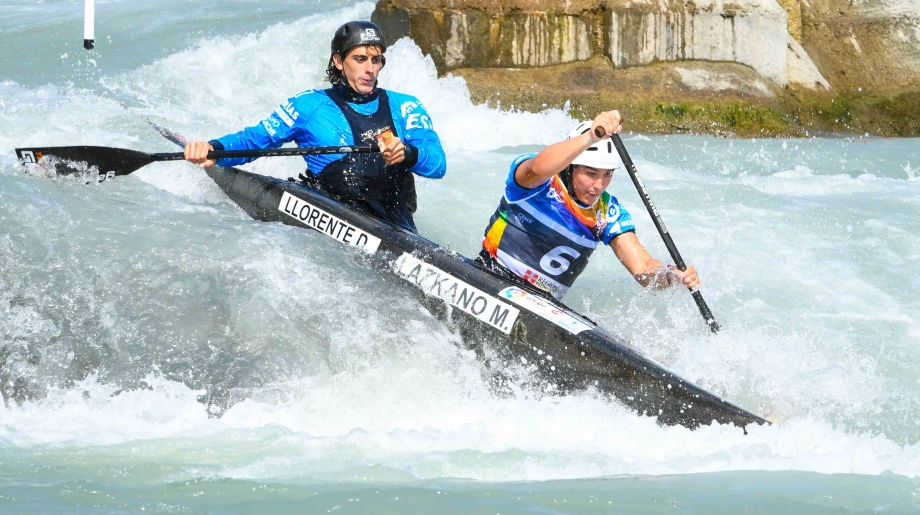 Lazkano and Llorente were even more impressive in the U23 final, their time of 103.08 more than eight seconds quicker than Russia's Elizaveta Terekhova and Igor Mikhailov.
"We solved all our mistakes from the semi-final, so we did a very good run in the final," Llorente said.
"When we crossed the line and saw we were in first position, it was a really good feeling.
"This week was the first time we competed together, we did just one training run before but it felt really good."
Lazkano said it was a new experience for both of them.
" We were very nervous before the start, because we knew we could do better in the final," she said.
 "It's really different. We are used to doing the course by ourselves, but we managed to do what we wanted."
RESULTS
U23 C2 MIXED
LAZKANO/LLORENTE            (ESP)  103.08 (4)
TEREKHOVA/MIKHAILOV     (RUS) 111.66 (2)
WU/YAN                                 (CHN) 112.69 (0)
JUNIOR C2 MIXED
MICOZZI/MICOZZI                  (ITA) 113.77  (6)
BERNARDET/DELASSUS         (FRA) 120.88 (4)
LAMEIRO/ECHANIZ                (ESP)  130.29 (6)
Pics by Hoichan Kwon