Italy's Jakob Weger has thrilled his home crowd with a scintillating gold medal on the final day of competition at the 2018 ICF Canoe Slalom U23 and Junior World Championships in Ivrea.
Austria's Nadine Weratschnig showed her class to easily win the women's U23 C1, finishing more than three seconds ahead of the rest of the field despite a two-second penalty.
Weger held on to win the men's U23 K1 title, the final margin of 0.03 seconds over Great Britain's Bradley Forbes-Cryans less that the time it takes to blink an eye.
"It's an amazing feeling, especially because it's in Italy and the crowd is so amazing," Weger said.
"I was nervous, but for me it was already a victory just to make the final, because it is always hard. I was really just trying to enjoy and have fun in the final.
"I didn't feel so well about a week before the worlds, I had a lot of trouble with my boat. So I didn't really expect to win, I thought maybe a medal.
"I finished school this year, so I had to study a lot, so physically I haven't been in great shape."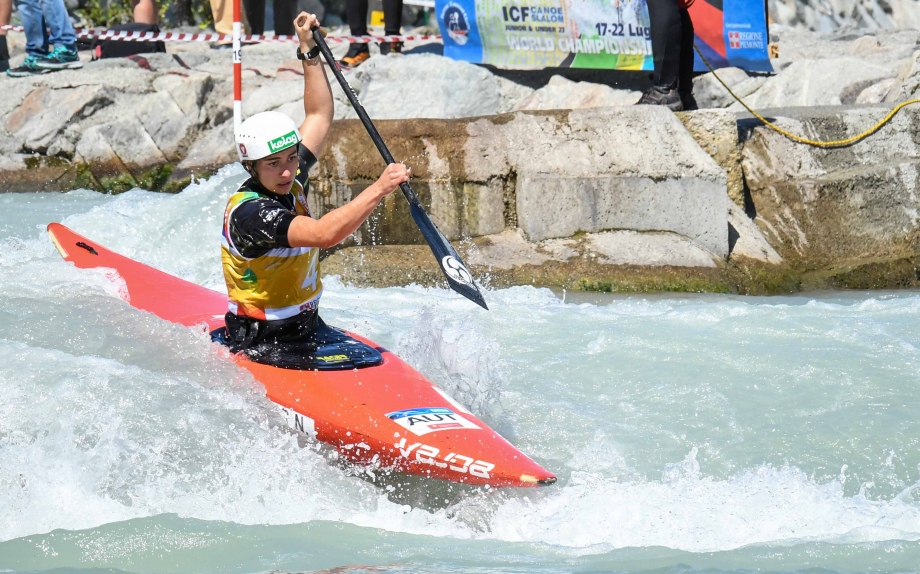 Weratschnig overcame a problematic semi-final to win gold in the women's U23 C1, edging out Great Britain's Kimberley Woods and Australia's Noemie Fox.
Weratschnig had six seconds in penalties and almost missed a gate in the semi, but still qualified for the final as fifth fastest.
She went even faster in the final, with half the field picking up 50 second penalties for missing gates on the difficult Ivrea course.
"Finally I got a run, finally I did it," Weratschnig said.
"It's been really hard to show what I can do. Yes I get frustrated, but mostly it's my coach who gets most frustrated.
"This win will be good for my confidence."
RESULTS
U23 C1 WOMEN
WERATSCHNIG Nadine  (AUT)  94.37 (2)
WOODS Kimberley         (GBR)  98.17 (0)
FOX Noemie                    (AUS)  99.18 (2)
U23 K1 MEN
WEGER Jakob                    (ITA)  77.22  (0)
FORBES-CRYANS Bradley (GBR) 77.26 (0)
HOLMER Erik                     (SWE) 80.85 (2)