Olympic champions Lisa Carrington of New Zealand and Shixiao Xu and Mengya Sun of China retained their world titles on a day when 11 nations shared the 12 gold medals on offer at the ICF Canoe Sprint and Paracanoe World Championships.
Portugal's Fernando Pimenta reclaimed his K1 1000 crown, Czech Martin Fuksa won his first C1 world title after five silvers, while in paracanoe, Tokyo Paralympic champions Charlotte Henshaw from Great Britain and Fernando Rufino from Brazil won world titles. Another 25 Olympic quotas and 12 Paralympic quotas were also decided.
Carrington snared her 14th world title and her fourth in the women's K1 500, less than 24 hours after helping to steer New Zealand to its first K4 500 women's world crown.
"It's always tricky, especially given how important and special yesterday was," Carrington said.
"I guess I've experienced many moments where I've had to shut down and start again, so for me it was trying to go back to those basics and have a good sleep and try to start the morning as fresh as I can and feel the nerves and the excitement of the day.
"It's not easy, I've always got to work hard to turn up and show up so it was cool to be able to do that today."
The minor placings were reversed from Tokyo, with Denmark's Emma Jorgensen taking the silver and Hungary's Tamara Csipes the bronze.
China's Xu and Sun have not been beaten in the women's C2 500 since taking gold in Tokyo, but on Saturday they were pushed all the way to the finish by the Spanish crew of Antia Jacome and Maria Corbera, and Canada's Sloan MacKenzie and Katie Vincent.
"This is an amazing competition, but we were very calm out there, we became world champions again but tomorrow we must start again," Xu said.
"We don't feel any pressure because the only thing we want to do is focus on ourselves. We want to stake our own path, believe in our team, believe in our partner."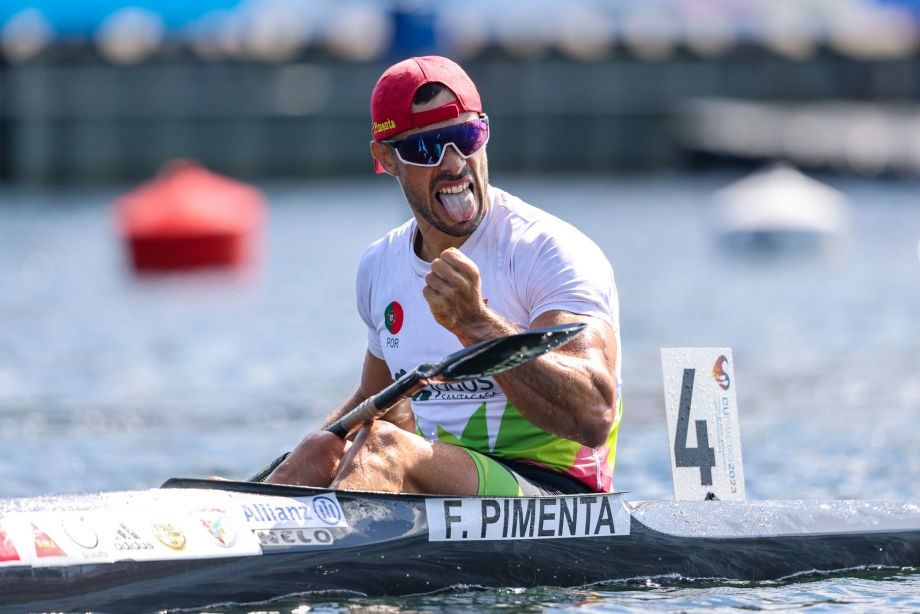 Portugal's Fernando Pimenta entered the men's K1 1000 final determined to prove to himself that he was still capable of winning a world title, and achieved his goal in one of the hardest fought finals of the day in Duisburg.
Pimenta and Hungarian pre-race favourite Adam Varga were involved in an intense arm wrestle for almost the entire 1000 metres, before Pimenta took the upper hand with just 200 metres to go.
"This is like a dream, after a hard season racing Adam, I needed to prove to myself that I could fight for the gold," Pimenta said.
"I just wanted to stay focussed on my race. Sometimes the coach and the team leaders are looking at the weather or the size of the wind, but I don't want to know, I like the surprise when I come to the regatta course.
"The most important thing at this competition is to take the Olympic quota, and if we can take it with a gold, fantastic."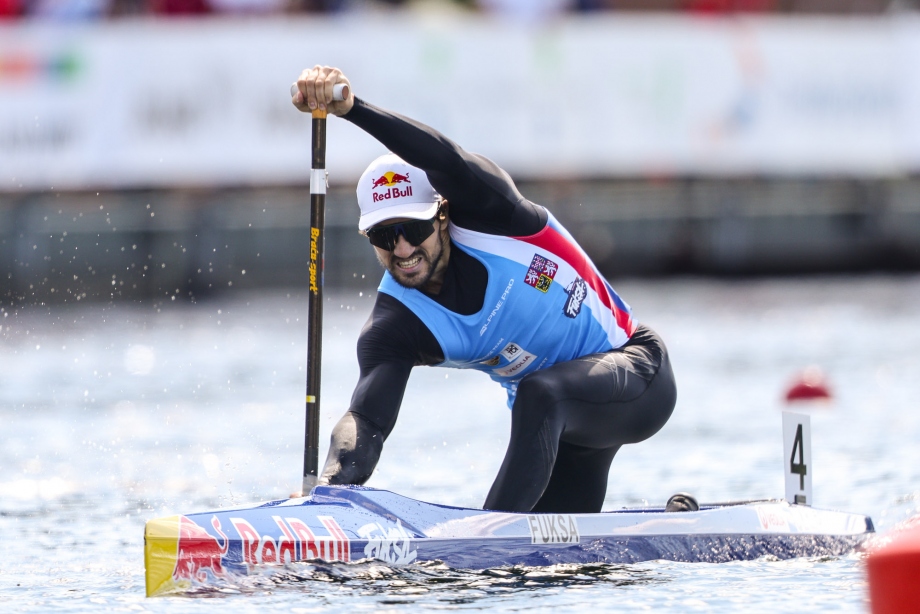 Czech Martin Fuksa had wondered if he would ever become a C1 1000 world champion, after finishing second on --- occasions. On Saturday he stared down the reigning world champion, Olympic champion and a two-time Olympic champion to break through for the biggest win of his career.
"I went forward and nobody went with me, so I feel pretty good that I am now a world champion," Fuksa said.
"I've been a world champion at 500 metres, but five times I have had the silver medal in C1 1000, so I wanted to be the world champion, so finally, now I am looking forward to the future."
Reigning world champion Catalin Chirila of Romania finished second, while two-time Olymic champion Sebastian Brendel brough a sold-out Duisburg crowd to its feet by taking the bronze.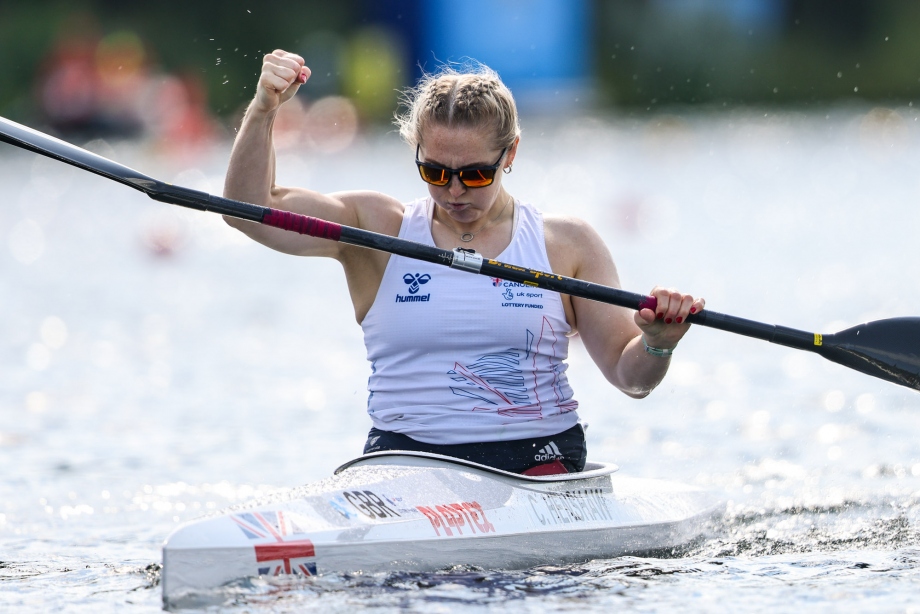 In paracanoe reigning Paralympic and world champion Charlotte Henshaw won her fifth consecutive women's KL2 world crown, finishing ahead of British teammate Emma Wiggs and Hungarian Katalin Varga.
"I'm really happy to get the job done, most importantly for that quota for next year, but also personally to win another world title is something I wouldn't have imagined when I moved over from swimming," Henshaw said.
"I just want to keep doing the best I can, and keep pushing the sport forward. I'm very lucky to still be doing Paralympic sport, and to be 36 and still winning gold medals, I feel really privileged to be able to do that."
The race off between Brazil's Paralympic and world champion for the men's VL2 fell the way of Tokyo gold medalist Fernando Rufino, who finished ahead of Igor Tofalini, with Tokyo silver medalist Blake Haxton from the USA taking the bronze.
Rufino said he is now focussed on also earning a Paris quota in the kayak.
"The next challenge for me will be the kayak next year, this year was not so good," Rufino said. 
"We'll get this place in kayak so we can both be in Paris next year."
Pics by Bence Vekassy