German Sideris Tasiadis and Australian Jessica Fox reminded the canoeing world how class will always triumph with exciting gold medals on the second day of finals at the International Canoe Federation's Canoe Slalom World Cup in Augsburg on Saturday.
Tasiadis won back-to-back gold medals on his home course in the men's C1, while Fox bounced back from the disappointment of missing the women's K1 final 24 hours earlier to take C1 gold.
And history was made on Saturday, with Czech Jiri Prskavec becoming the first male paddler to make both a K1 and C1 final on the same weekend.
Tasiadis came to Augsburg having won gold at the ICF World Championships on the same course last year, and had a big home crowd on hand to cheer him to the finish.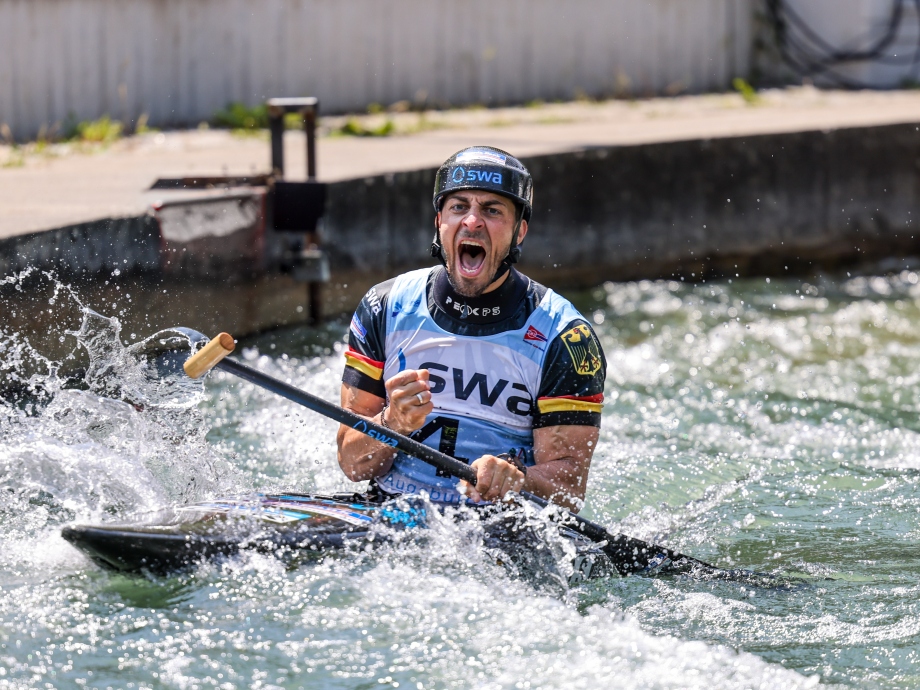 "It was a lot of pressure on the start line," Tasiadis said.
"Also in the semi-final, everyone seeing me for the first time after the world's last year, and saying you can take it easy and do it in your sleep, and I said its not easy for me, I have to go down and the other guys are so good.
"I am a little bit relaxed now, but I don't want to be too sure because the season is so long. If you start feeling too safe it can be very dangerous."
Tasiadis was the only athlete to go under 100 seconds, finishing more than three seconds ahead of Slovakia's Matej Benus, with Olympic K1 gold medalist Prskavec providing the biggest shock with a bronze at his first C1 world cup event.
"I don't get it really, I'm just super happy with my performance," Prskavec said.
"I'm just so excited about what I did, and standing there with Matej Benus and Sideris, it's crazy. I feel still like the little boy who has just showed up and is playing on the water. I'm just enjoying it, and of course I will have to improve a lot still."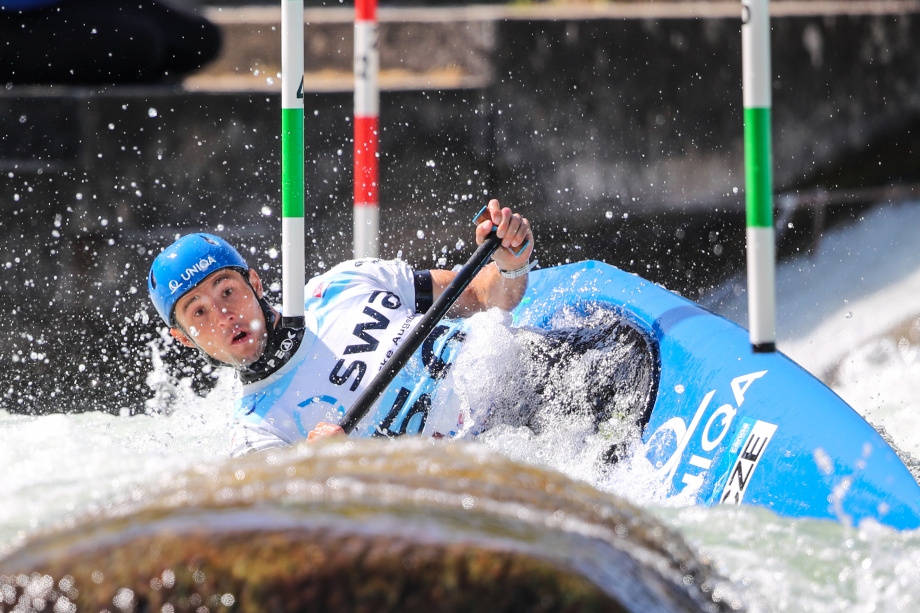 Jess Fox returned to her Olympic gold medal-winning form with a stunning win in the women's C1 final. 24 hours earlier the Australian missed a gate in the semi-finals of the K1, which ruled her out of the final.
"It was a tough day on the water yesterday in the kayak and I was really frustrated, so I just wanted to come back today and put down some good paddling," Fox said.
"The first step was making that final, so there was relief there, but then in the final, last to start, and putting out a really good run, I was so happy. It was a really tricky course from start to finish.
"It's always nice to start well. It is a long season, so hopefully we can keep building throughout the season. I'm really pleased to start off well in C1, hopefully next weekend will be better in the kayak as well."
France's Angele Hug celebrated her first medal at a senior world cup with silver, while Germany's Elena Lilik backed up her K1 gold medal from 24 hours earlier with a C1 bronze.
"I feel really good, I'm really proud because this is my first one and on one of my favourite courses," Hug said.
"I will continue to push hard during training because the work is not done, but it's given me confidence for the rest of my competitions."
The ICF Canoe Slalom World Cup wraps up on Sunday with the men's and women's kayak cross, a new event on the Olympic schedule.
RESULTS
WOMEN'S C1
FOX Jessica (AUS)  04 (0 seconds in penalties)
HUG Angele (FRA) 55 (0)
LILIK Elena (GER)   10 (2)
MEN'S C1
TASIADIS Sideris (GER)   25 (0)
BENUS Matej (SVK)  33 (0)
PRSKAVEC Jiri (CZE)  44 (0)
Pics by Dezso Vekassy