Activities - ICF Canoe World Championships Pau 2017
Alongside the competition, from September 26th to October 1st, the public can make the most of many aquatic and land activities hosted for all age groups.
Kayak and Stand Up Paddle
With a instructor, come and try the kayak and the stand up paddle on a safe area. Suitable for those who are 8 yrs old or more.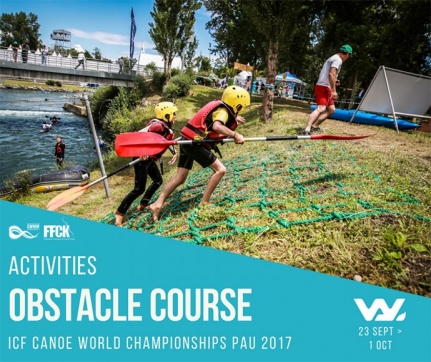 If you are a thrill seeker, who can combine speed and agility on a land and water course ?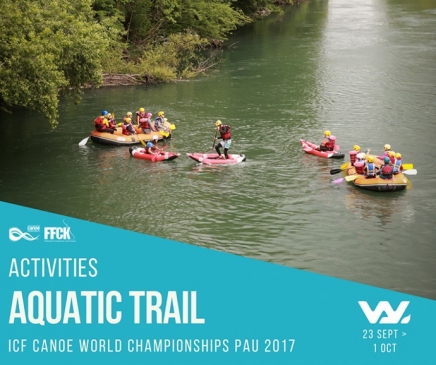 On a raft, with family or friends, come and discover the Gave, the river across Pau. Our guide will lead you safely.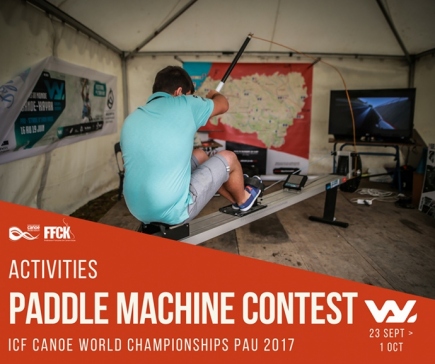 Come face to face with friends on our kayak simulator.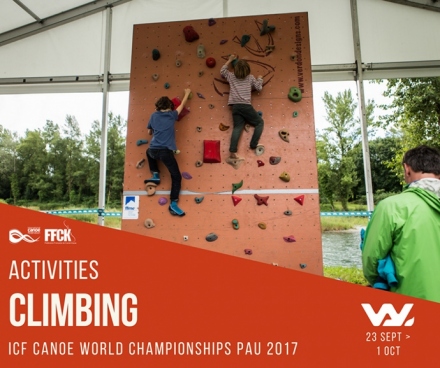 With our professional mountain guides, challenge gravity safely!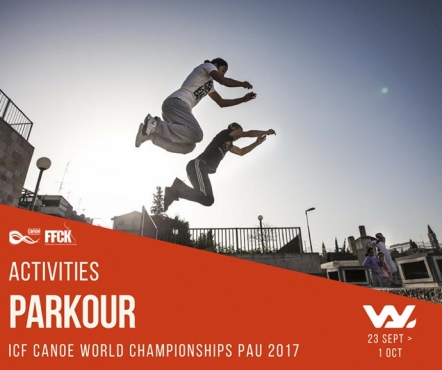 Jump up, roll up, climb up: become a true urban acrobat!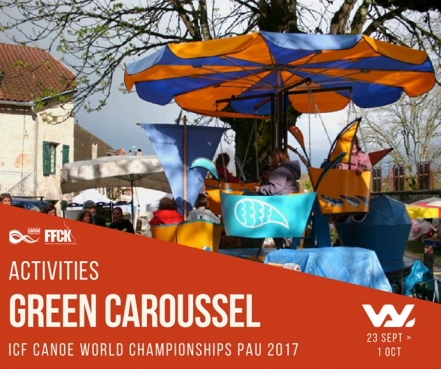 Come and try our new family activity... Stay fit while you give an amazing experience to your kids. They will enjoy our Green Caroussel !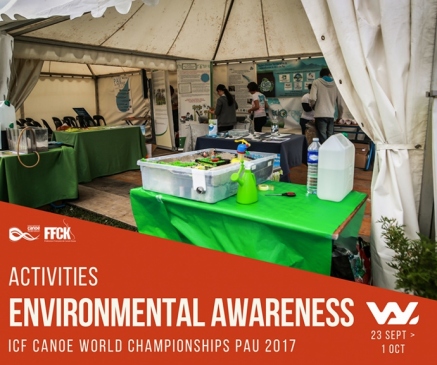 A real overview off the local works and initiatives to preserve the aquatic environment. Come and discover the Gave's environment with activities for everyone. 
And More:
Land Slalom: Will you be as fast on land as the champions ?
Augmented reality: Be like a champion on the Canoe Slalom World Championships
Games land: Free access to volleyball and wood games
Child Care: For those between 2 to 5 years old, we will look after your little kids on our private nursery with some great creative activities
Lounge Area: Indulge yourself in a cozy and peaceful area with a great view of the competition. 
Conditions to do the aquatic activities: Be at least 8 years old, must know how to swim 25 meters and go under water. Make sure you have a swimming suit, a towel and closed shoes. Provide a swimming certificate for unaccompanied minors.