Luciano Buonfiglio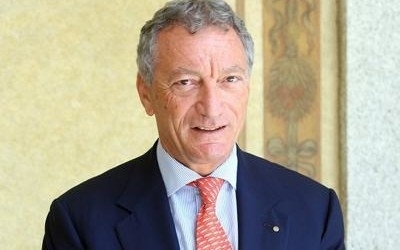 Luciano is a member of the Italian Olympic Committee, where he has served as vice-president and is currently on the national board of governors. He has been president of the Italian Canoe Kayak Federation since 2005.
Luciano is currently treasurer of the International Canoe Federation, a member of the executive committee and a member of the board of governors. He is a former member of the Italian national canoe sprint team and competed in the 1976 Olympic Games.
In 1998 the Italian president awarded Luciano the Cavaliere Ordine al Merito della Repubblica Italiana, and he has also been the recipient of the CONI Star Award for Sports Merits.
Luciano Buofiglio - ICF Treasurer 
presidente@federcanoa.it
* All ICF elected officials are required to sign the ICF Board of Directors Code of Conduct to enure highest ehtical principles are kept.