Anti-doping education
For the ICF World Championships, ICF World Cups and ICF Ranking Races and Continental Championships, every athlete, coach and support personnel must pass the relevant anti-doping online course on the Anti-Doping Education Learning platform (ADEL) corresponding to their role.
To access to the courses, please click on the button below.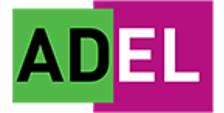 Athletes must complete the International-Level Athletes Education Program.

This course will give athletes information about the dangers of doping, the importance of anti-doping controls and promotes positive attitudes to avoiding doping.
Coaches must complete the High Performance Coaches' Education Program.

This course provides Anti-Doping education for High Performance Coaches with an emphasis on why clean sport matters and how it protects athletes' experiences and opportunities in sport.
Medical professionals must complete the Medical Professional's Education Program.

This course will help medical professionals learn about their role in protecting clean sport and how to operate in line with the anti-doping rules. It will provide information to effectively support athletes so that they meet their anti-doping roles and responsibilities and it will explain what is expected from you when you suspect doping.
Other support personnel are required to complete the High Performance Coaches' Education Program which will give them the best overview of their responsibilities as support personnel.
When creating the account, please enter the correct identity information using your full name in English letters, as well as selecting the sport 'Canoe', as then completion of the course will be recorded against the ICF profile. When asked for your "discipline" please use eg Sprint, Slalom Polo etc. You will then be given access to the relevant courses based on your role in the sport (athlete, coach, parent, or physician)
Athletes who have completed the online Anti-Doping education in the previous years are not required to complete the course again this year.
If the language available on ADEL does not allow the athlete to properly complete the course, and to review the values of a clean sport, it may be possible to use a National Anti-Doping education course – if available.
This alternative would need to be agreed beforehand by the ICF. Please contact events@canoeicf.sport for this matter.