Concerts and casetas - ICF Canoe World Championships Pau 2017
All days long our Casetas will feed you with top quality of food and local drinks!
SAN MARCO: For the third straight year, San Marco will provide their legendary home-made cooking: pizza, pasta and burger. Traditional ice cream and crepe in the afternoons. Fresh and traditional Italian products for an amazing experience. Pronto SAN MARCO!!
Pau Canoe Club: Our lovely volunteer team of Pau Canoë-Kayak Club Universitaire will welcome you to their Casetas and their refreshment bar. This year on the menu, you've got hot & cold traditional tapas with a huge range of local beers.
Le Bistrot de la Mère Michette: Home-made French specialities: foie gras, seafood, fresh fish and meat will be served all days. Come and enjoy the flavour of south-western food.
San Fermin: This is a typical Spanish specialty: a huge range of tapas (home made Serrano ham, tortilla, chippirones, rabas, chistorra, patatas bravas, squid, pinchitos, paté basque, cheese). South-western burger with fries and fresh beverage (sangria) will be served
Aygo: L'Aygo, the restaurant on water, will propose a full range of traditional food like smoked salmon as well as the famous pig and duck delicacies. Homemade burger with fries, crepes and fresh beverage will be served.
Jurançon wine cellar:  Gan Jurançon wine cellar is the most visited wine shop in Aquitaine, first producer of Jurançon and Béarn AOC, will propose:
- A large range of sweet, dry, red and rosé wines (bottle to take away)
- Single glasses of wine sold too
A friendly staff will welcome you during the competition and talk about these typical and local wines. 
Pau Canoe Club:
The PCK Buvette welcomes you in a southwestern atmosphere. Breakfast, sweets, ice-creams and our slate-aperitif will be on the menu, not to mention local organic beer! All to be enjoyed in our lounge area! 

"EL CHUPACABRA"(Cazaux Food Truck):
Mexican street food asGuacamole – Cheese & Chorizo Quesadillas (gluten free) – Beef & Vegetarian Burrito
-Chicken Panadillas - Bowls (rice with many other options) – chocolate Desserts  - Fresh Smoothies & fruit juices…for all tastes! 
On Thursday 28th, Friday 29th and Saturday 30th September, come and attend the free music shows!
Thursday 28

th

September: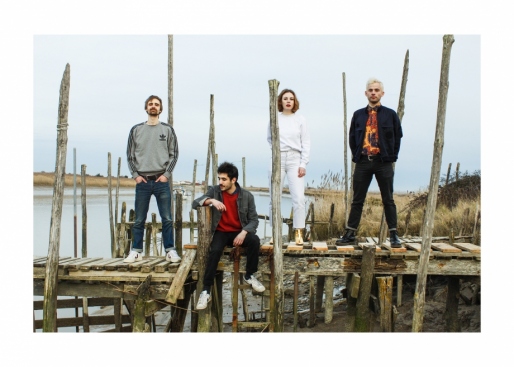 With its French lyrics, the band "Therapie TAXI" appears to be a bitter and perhaps, disillusioned reflection of youth and its time, yet burning with desire. Having featured on the French pop stage with a few bizarre and disturbing singles, "Therapie TAXI" is shaking up the French acoustic music by eyeing for electro and punk rock beats. "Therapie TAXI" ultimately is like its own self—an encounter between three guys and a girl who are determined to share some story, with upright male/female duets and lively tunes, in other words: a shock therapy!
Polo & Pan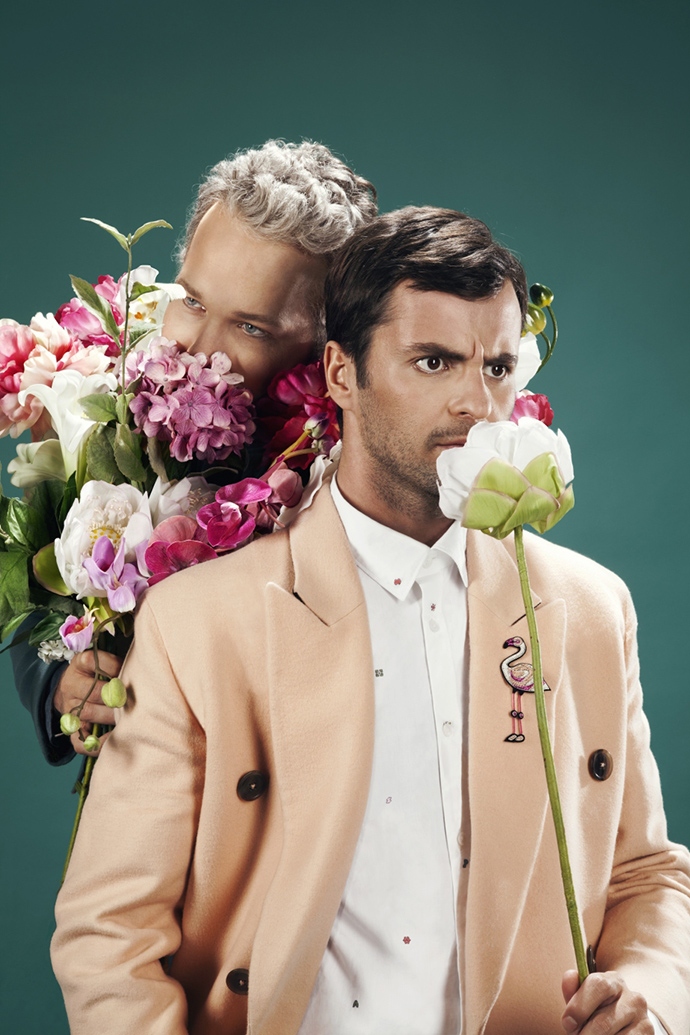 The duo Polo & Pan was born in 2012 following the stellar encounter between Polocorp and Peter Pan. The result of their getaways across the globe is their album Caravelle (named after a Portuguese sailing ship) that shapes the journey of two music lovers who, like many others before, wanted to unite the pleasure of dance music and the flavor of upbeat and timeless pop music. By adding their melodious French touch, a sweet and youthful uniqueness while penning their lyrics along with bold percussion beats, Polo & Pan have managed to load an entire band of people on board their ship! 
 https://www.youtube.com/watch?v=_om0W6xzQd8
Friday 29th and Saturday 30th September
Perched on his vintage-styled Estafette van, wandering DJ Tony. S revives the original idea of mobile and independent sound systems before the onslaught of roads and people. With two "Tours de France en 45 Tours" (Tours of France with 45 rpm records") and a trip to Scandinavia under his belt, i.e. covering over 18,600 miles (30.000kms), this activist from Marseille lays the speakers of his Walkabout Sound System to transform every surface of asphalt into a dance floor!
https://www.youtube.com/watch?v=QdGteKKNCSs
Friday 29th September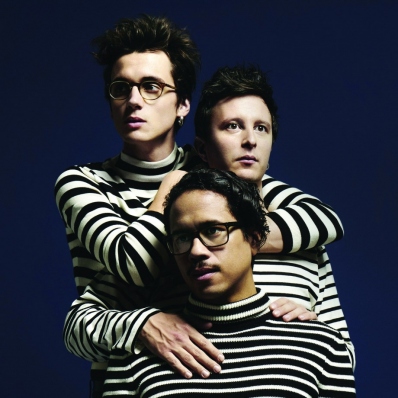 The Radio Elvis band is aspiring to emerge as the French-loving and literature-inspired rock performers. After two EPs, they released their first album "les Conquêtes" (Conquests). Their guitars are rich in power, melodies and punch. After Higelin, Bashung, Thiéfaine, Noir Désir, Dominique A, François and the Atlas Mountain, we have Radio Elvis whose modern-day French rock exhibits the best of guitar sounds, energy, French language, and the boldest dreams to go beyond conventions and one's comfort zone.
 https://www.youtube.com/watch?v=UdmsBLgg2RQ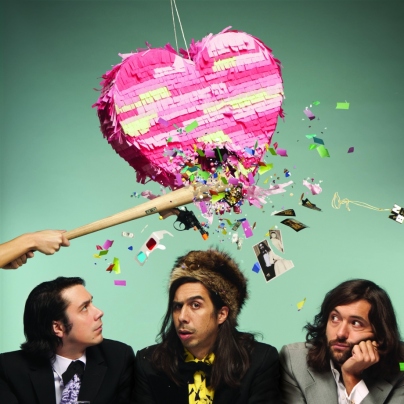 French group Naive New Beaters'third album "A la folie" (madly) offers heaps of pop tracks filled with shades of disco, electro, hip-hop and even rock. You'd find here the intoxicating and explosive new-disco number "Heal Tomorrow" intensified by the powerful yet delicate voice of Izia. "A la folie" sounds like a compilation of the mighty musical models embodied by its members having multiple hats. This album transports you to a land far, far away. Go, get lost in this 'madness'!
https://www.youtube.com/watch?v=JxVVNm35rJE
Saturday 30th September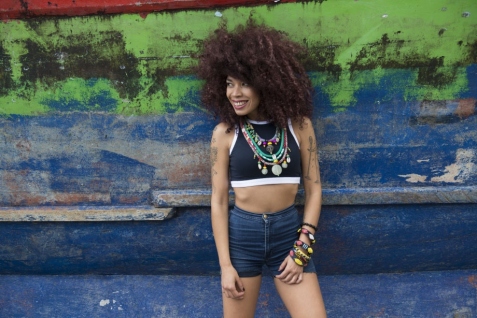 Brazilian artist Flavia Coelho's intense third album "Sonho Real" hits like a thunderbolt and longs to survive. She unveils her own self and unfolds her soul. Every track seems to take us on a journey. The tunes are upbeat, peppy with a fine blend of subtlety where you'd find flavours of forro with a dash of ragga, the spirit of ska strokes and the casualness of reggae-dub. Give it a listen ASAP!
https://www.youtube.com/watch?v=5krJKZHPSYo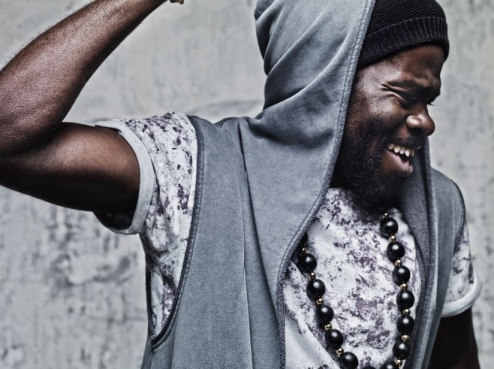 "Mauve" is a complete album of a rather mature Féfé where he shares his story, his travel experiences, his hopes, embracing all colours of life, all shades of the music that resembles him—French by language, and "afro-universal" in terms of rhythm. Today, Féfé explores the entire sound spectrum that he has been developing ever since the Saïan Super Crew era. Unfailingly going back to his roots, Féfé adds an essential African touch to his collection of songs that already beam with influences of soul, rock, Caribbean and French music.
  https://www.youtube.com/watch?v=LWcuYmMWf3k