The scene is set for intense paracanoe finals at the ICF World Championships in Duisburg, with world and Paralympic champions locked in to do battle over the coming three days.
Great Britain's Jack Eyers and Laura Sugar, and Ukraine's Maryna Mazhula were the world champions who safely progressed to their respective finals in perfect racing conditions on Thursday.
Only Sugar though was able to set the fastest time, showing good form to cross first in the women's KL3 as she sets her sights on a third consecutive world title.
In the women's KL1 it was Canada's Brianna Hennessy, a bronze medalist at the past two world championships, who set the quickest time. Mazhula also won her heat, as she chases a fifth consecutive world title.
Mazhula has been training in her city of Mykolaiv, Ukraine, and has faced daily challenges.
"Where I'm training there are problems," Mazhula said.
"In Ukraine there is war, and in Mykolaiv every day there is shelling and bombing. I see it, because I live very high, and I can see what is happening. It is terrible and I'm really scared, but it's my home, and I must train because I have to go to Paris and win gold.
"I just hope that my angels save me."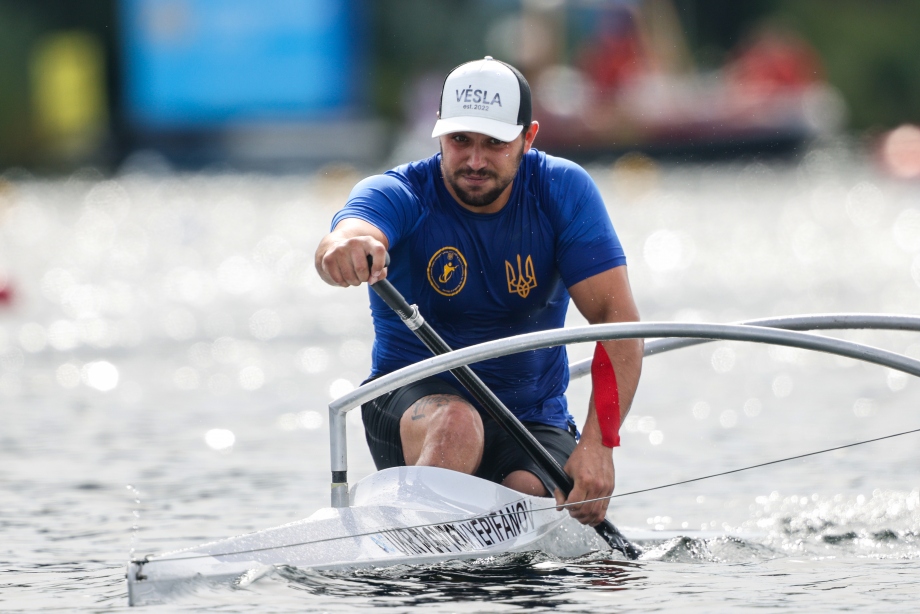 Another Ukrainian, Vladyslav Yepifanov, finished quickest in the men's VL3. Great Britain's Jack Eyers, the defending world champion, won his heat and said he was surprised by his result after battling an injury which had kept him off the water in the lead-up to Duisburg.
"It was almost a decider about if I was going to come to this or not, just being out of the boat for so long, I didn't think I was going to be that competitive," Eyers said.
"This means a lot to me. I'm very excited about Paris next year. Unfortunately I missed out on the Tokyo trip last time, so for me this is a big part of my career."
Seven paracanoe world titles will be decided on Friday in Duisburg. The top six finishes in each Paralympic event will earn their country a quota for next year's Games in Paris.
Pics by Bence Vekassy