Alseseca continues to grow in Mexico
Music and drops pumping, the 2018 Alseseca Race kicked off on the classic road side section of the Alseseca River, outside Tlapacoyan, VER, Mexico, late last month.
The Alseseca Race initiates the extreme kayak racing season. Its held every year on the 2nd Saturday of January. Year after year the race continues to grow, this year there were record number of spectators, collaborators and river rescuers taking part.
Among the 60 competitors racing from all over the world, including athletes from France, United States, Australia, Canada  and Ireland, it was extremely impressive to see the number of Mexican competitors there, showing how our paddling community keeps growing. 
The event consists of two down river sprint races; the short course, a one kilometre section ending just above triple drop and including about six class IV rapids. The most exciting is the infamous sticky hole, where crowds tend to congregate in the hope of seeing a little bit of carnage, or at least a crowd pleasing boof.
The long course, a 2.2 km run with about 20 technical slides and drops, continues past the end of the short course, through the class V s-turn and Sofi's, finishing after typewriter. 
The race is designed to raise awareness of the importance of preserving our rivers, as well as promoting the extraordinary sport of kayaking in Mexico. Year after year a garbage collection is done in the Alseseca River, and this has had a huge impact on the locals mentality and awareness. 
The awards ceremony was held at the Municipal Palace of Tlapacoyan, Veracruz, where the American Spenser Huff was crowned champion, followed by local paddler Hector Arroyo, and taking third, Poncho Castello.
This 10th edition added some new activities to the event, including on Sunday a yoga class to stretch the body and clear the mind after a long day of racing.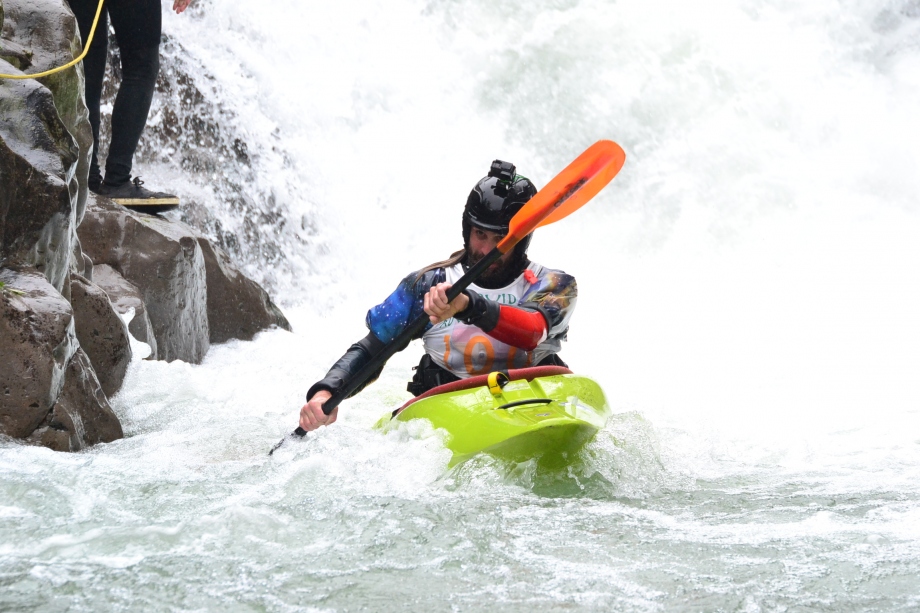 There was also a stoke float down the Filobobos section where the local outfitter Aventurec, provided rafts and guides for the volunteers so they were able to enjoy a bit of adrenaline.
There is no doubt that the Alseseca race will keep growing. Over the years it has become more popular around the world and it has gained more prestige. 
The organizers want to continue with this tradition and they invite you to join the movement! 
Check out the official race video here;  https://www.youtube.com/watch?v=G9Za1_dDNa8&feature=youtu.be
And don't forget to sign up for next year on www.alsesecarace.com
Sofia Reinoso