Curtis McGrath, Amanda Reynolds and Susan Seipel have earned the right to be nominated to the Australian Paralympic Committee after winning their respective K1 200 finals at the National Championships in Perth on Thursday.
 
It is an exciting time for the sport with paracanoe set to feature in the Paralympic program for the first time this year.
 
For McGrath, his second nomination trial victory in the KL2 K1 200 following his triumph at the Oceania Championships came as a relief and capped off a great start to the year.
 
"It is a bit of a cherry on top for the domestic season and good to get it over and done with," McGrath said.
 
"It is all stepping stones but now that we are qualified it is a bit of a relief and now we can focus on the bigger picture."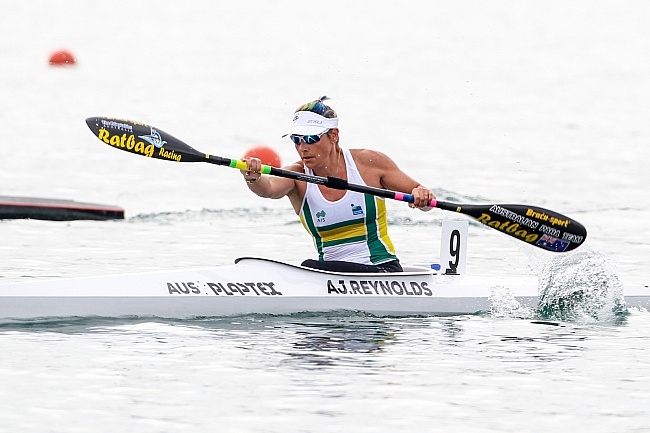 Reigning KL3 world champion Amanda Reynolds also looks set for Rio after recording a time of 49.26 to win the women's K1 200 multi-class final.
 
"It is amazing, I cannot wait to kind of get that final gear going to it is so exciting," Reynolds said.
 
"We have worked so hard the past couple of years to get to where we are at and now we are that step closer, so we can enjoy the races and have some more fun and time on the water competing."
 
The Victorian mother of two had plenty of nerves leading into the race after the K1 finals were moved to Thursday after initially being scheduled for Wednesday.
 
"I had to change my race plan and get it all set up for today so it was just about getting started but I was really nervous this morning," Reynolds said.
 
Brisbane Canoe Club paddler Susan Seipel finished 3.30 seconds behind Reynolds to win the KL2 National title to make it a trio of Australian's set to feature in Rio.
 
"It is an amazing feeling to have won both of the Paralympic selection events, it really exciting and there is a lot of hard work ahead but it is super exciting and I am really happy," Seipel said.
 
Seipel described today's performance as a dream come true.
 
"I have been involved in sport since I was 12 years old and it has always been my dream to make the Paralympics, first in equestrian and now in canoeing and I've wanted to get to the Paralympics and represent Australia so it is a dream come true."
 
All three paddlers are thankful for the outstanding support they have received along their journey so far.
"I have had a lot of team support to get here and it is a really team effort and I am sure that everyone who has played a part in getting us to the Olympics is really excited, and to be there for the debut of the sport is just icing on the cake," Seipel said.
 
The other paracanoe national title winners were Dylan Littlehales (KL3), Colin Sieders (KL1) and Jocelyn Neumueller (KL1).