Pics by Bence Vekassy
Cuba and Austria celebrated golden doubles and there were also wins for Norway, Czech Republic, China, Lithuania and host nation Russia at the ICF canoe sprint world cup in Barnaul on Saturday.
Several Tokyo-bound athletes took advantage of a rare opportunity to race internationally, after more than a year of disrupted preparation and cancelled events. Many athletes won't have another event before the Olympic Games.
Austria's Ana-Roxana Lehaci and Viktoria Schwarz only had their Olympic K2 500 tickets confirmed earlier this month, and celebrated with world cup gold on Saturday.
"Tokyo will be me second Olympics, but my first one with Vicki in the K2, she is my best friend, so I can't wait to be racing there," Lehaci said.
"We didn't expect at all that we would get a quota before the qualifiers, it was a big relief, we were so relaxed. Now we are just trying to improve our K2, and we will see what comes out of Tokyo."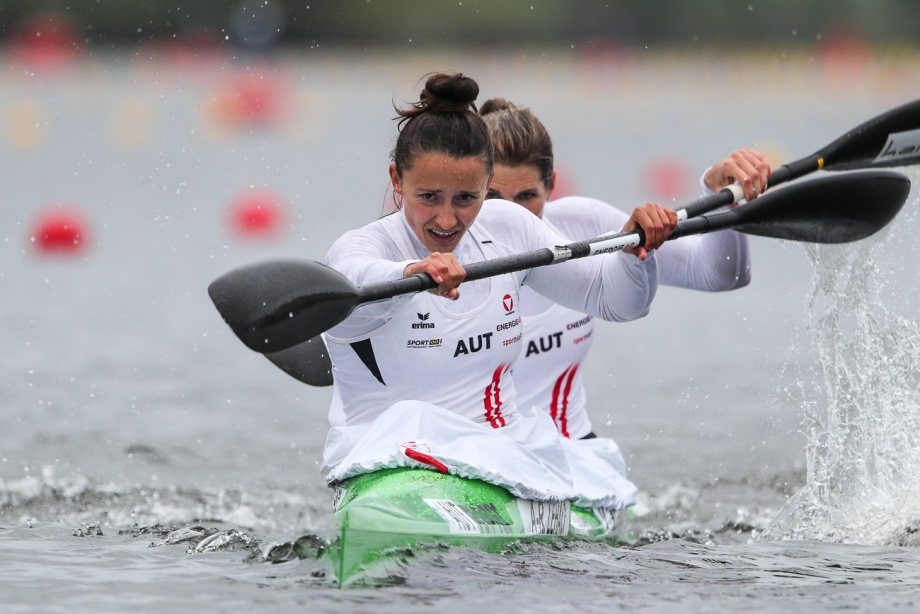 It was double celebration for Schwarz, who also won gold in the women's K1 200, despite not having contested the event internationally for three years.
"It was amazing to race here in Barnaul, and to have this amazing crowd here was so nice," Schwarz said.
It was very cold, we had to use heating cream to warm ourselves up."
Cuba sent out a warning to other nations that they will be a force to be reckoned with in canoeing events at the Tokyo Olympics with impressive wins in the women's C1 200 and the men's C1 1000 in Barnaul.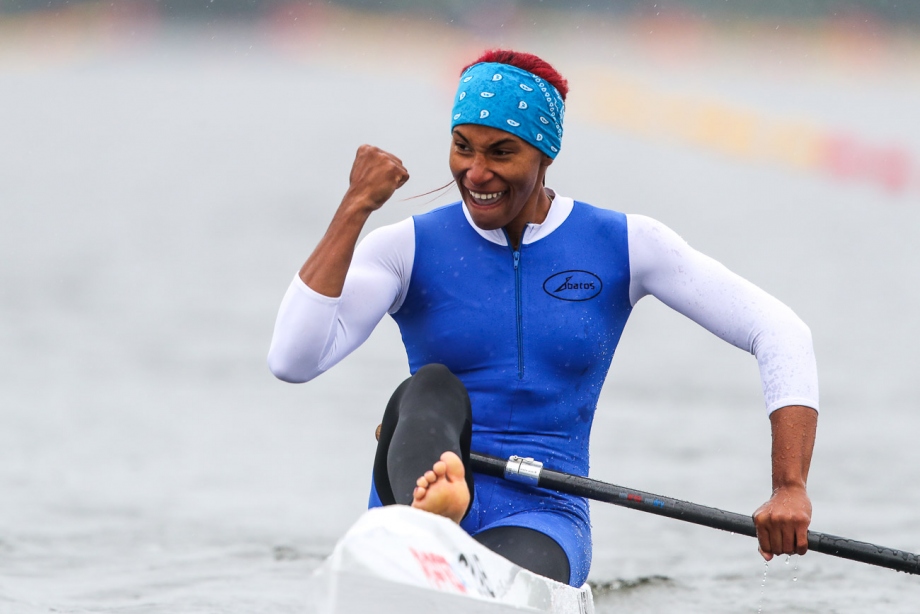 19-year-old Yarisleidis Cirilo Duboys will be part of history when women's canoeing makes its Olympic debut in Tokyo, and showed she is a genuine medal prospect with a strong win in the C1 200.
The 2019 world junior silver medalist also took silver last week at the ICF world cup in Szeged, beaten only by current world champion, Nevin Harrison.
Jose Ramon Pelier Cordova won the ICF junior world C1 1000 title in 2019, and the 20-year-old Cuban showed he is on track for a solid Olympic debut with a commanding win over the same distance on Saturday.
24 hours after earning Lithuania an Olympic quota in the men's K1 200, Mindaugas Maldonis was finally able to celebrate a ticket to Tokyo after winning the world cup gold on Saturday, in the process defeating teammate Arturas Seja.
It ended a tense wait for the 30-year-old.
"It was very hard mentally because there was a lot of emotions, a lot of people congratulating me for winning the ticket for my country," Maldonis said.
"There was so many of them I couldn't respond. I ignored all the social media, because I needed to get my emotions straight, I couldn't be too happy, I couldn't be too sad, I needed to be in a steady place emotionally."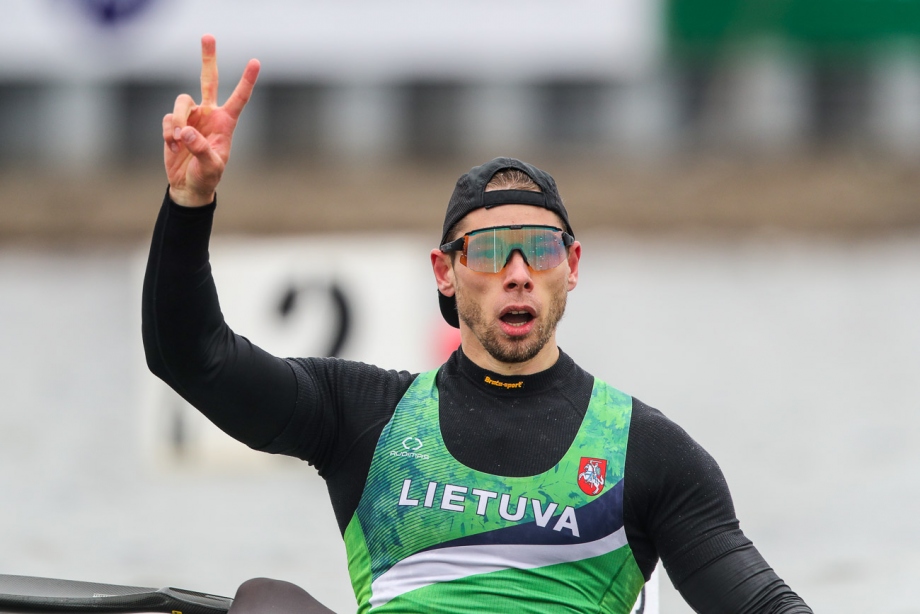 China's Dong Zhang also confirmed his Olympic ticket in the men's K1 1000 on Friday, and then followed up with world cup gold on Saturday.
Zhang began paddling as a 15-year-old, and said his win was the final piece of the Olympic jigsaw for the Chinese men's team.
"Now we have all the men's quota places that were available for China, so this will be a very proud moment for our country," Zhang said.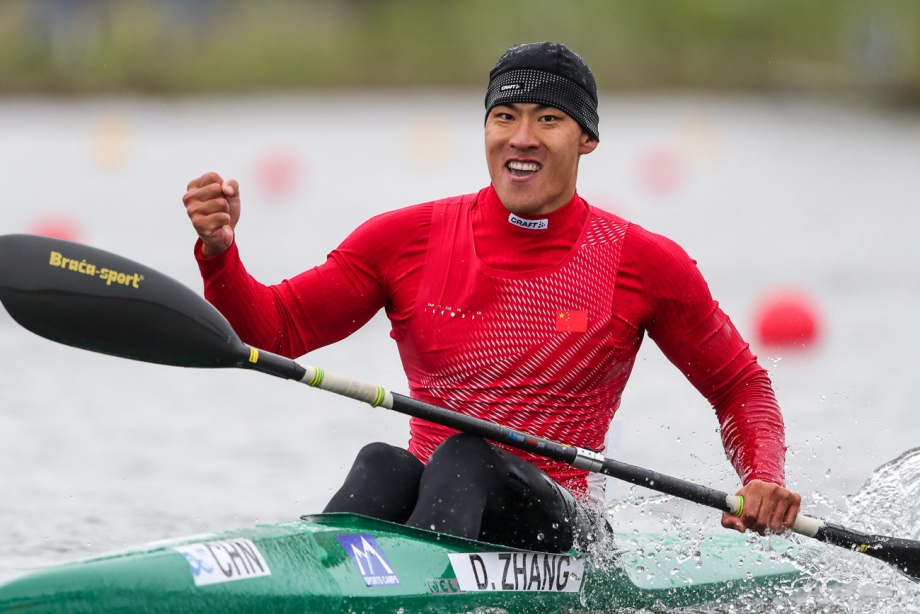 In the non-Olympic events, Russia's Zakhar Petrov and Kirill Romanov gave local fans reason to cheer in the cold weather with a win in the men's C2 500, while Czech Jakub Zavrel won the men's K1 500.
"It was hard for me because I was training for 200 metres last year and this was my first 500 metres for a very long time," Zavrel said.
"I wasn't really sure how to do it, but I think I did okay. The headwind made the race quite long, and it hurt quite a lot."
21-year-old Norwegian Maria Virik followed up her K1 1000 world cup gold in Szeged last week with gold in Saturday's tough racing conditions, the biggest win of her career so far.
"1000 metres is always very hard, and you have to work with yourself over the last parts," Virik said.
"I felt a bit tired today after the Olympic qualifications yesterday. I'm learning how to race the 1000 metres every time, because sometimes I do something wrong, and I learn."
The second ICF canoe sprint world cup concludes in Barnaul on Sunday.