New Zealand and Hungary have drawn first blood in the battle for women's K4 500 supremacy, qualifying directly for this weekend's finals at the 2017 ICF Canoe Sprint World Championships in Racice, Czech Republic.
In one of the most eagerly anticipated events on the program, New Zealand finished ahead of Germany in their heat, while Hungary proved too strong for France in their race.
Two-time Olympic gold medallist Lisa Carrington has moved to the team boat this year, and after helping win gold medals at the opening two World Cups sitting in the second seat on the boat, moved to the front for Friday's heat.
"I've got an amazing group of girls behind me, they just make my job super easy," Carrington said.
"It's just an awesome team effort. It's so nice with the work that we've done that we are able to show it today.
"We've obviously put high expectations on ourselves, so we just want to go out there and execute what we think we can do."
The New Zealanders, minus Carrington, finished fifth at last year's Olympics, and Kayla Imrie said the improvement is a reward for effort.
"There's been a lot of work that we've put into it," she said.
"This doesn't come easy, and there's been a lot of sweat and tears along the way. I'm proud of all the girls and what we've done to get where we are today, hopefully the weekend turns out for us and we can put a good performance on."
The Hungarians have been forced to rebuild their crew since winning back-to-back Olympic gold medals at London and Rio, with legends Danuta Kozak and Gabriella Szabo not paddling this year.
Krisztina Fazekas-Zur, the only remaining member of the two Olympic crews, said there is always pressure on the Hungarians to perform.
"We know each other because we race in Hungary together, but we are definitely new in the K4," she said.
"I'm very happy because they are giving me so much fire, there's a really positive vibe. I really like it because, especially after the Olympics some time, the motivation level is not that high, so they are helping me a lot.
"Every year it is the same for us, we know there is a high expectation for us, but we have learned to deal with this, we grew up with this."
Hungary and Germany have dominated the women's K4 500 at both a World Championship and Olympic level since the late 1970's, but were upstaged by Belarus at the 2015 World titles.
But then they bounced back to take gold and silver in Rio.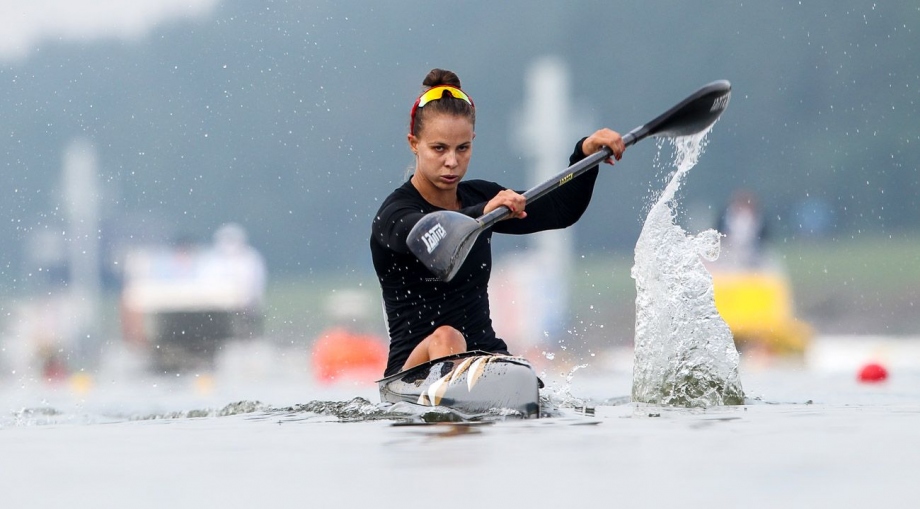 Meanwhile Carrington continued her busy program with an impressive win in her heat of the K1 200, her time of 40.222 the quickest in the four preliminary races.
In the men's K1 200, Hungary's Bence Horvath qualified fastest, ahead of Olympic gold medallist, Liam Heath of Great Britain.
Canada's Laurence Vincent Lapointe could not have been more impressive in her heat of the women's C1 200, her time more than two seconds faster than the next quickest competitor.
It will be standing room only in Racice on Sunday for the final of the men's K4 500, after the Czech team of Daniel Havel, Jan Sterba, Jakub Spicar and Radek Slouf qualified fastest ahead of the highly-rated Germans.
In the men's C2 1000 it was Russia's Viktor Melantev and Vladislav Chebotar who qualified fastest for the final.