The Slovenian home fans who took the afternoon off to watch their canoe slalom heroes in action were not left disappointed, after the host nation picked up a gold and two bronze medals in a thrilling afternoon of International Canoe Federation World Cup action in Tacen, Ljubljana.
Luka Bozic brought the crowd to its feet when he took the gold in the men's C1, with teammate and Olympic gold medalist Benjamin Savsek taking the bronze. American Zachary Lokken split the pair to win his first ever world cup medal.
In the women's C1 Germany's former world champion Elena Lilik stormed to victory by more than three seconds over Ukraine's Viktoriia Us, with local paddler Eva Alina Hocevar winning her first ever senior world cup medal in third.
The win for Bozic came after a disappointing start to the season for the five-time world cup gold medalist. He missed medals at both Augsburg and Prague, and was feeling the pressure going into Friday's final.
"It's always really nice to win at home. I'm happy because in the last two world cups I didn't feel really good, so after today I think I'm going to be more calm and attaching for the next races," Bozic said.
"Of course I was nervous. I was so nervous before the semi-final. Every time when we race here at home it is very special for us. I think I made a good run today, which is the most important thing for the future."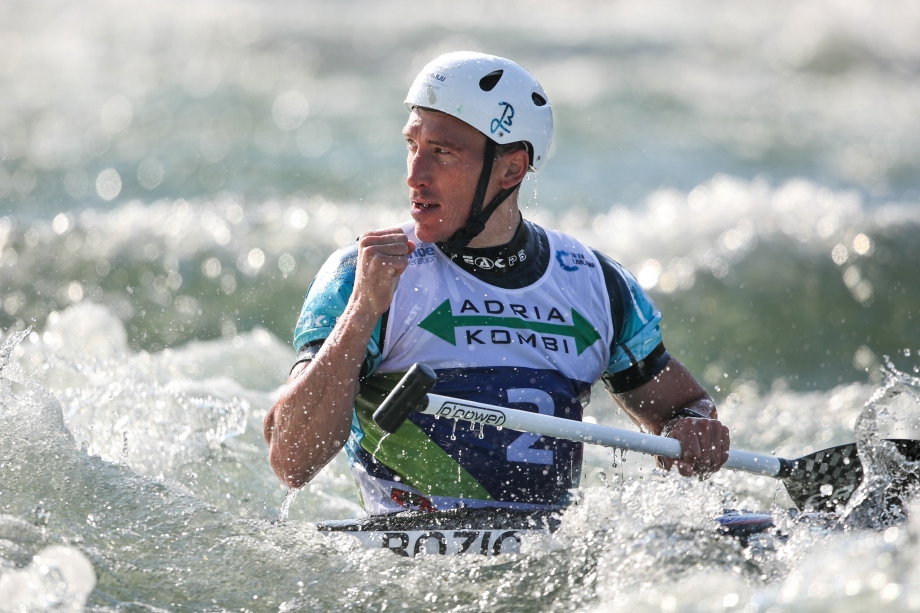 Elena Lilik won K1 gold at the opening world cup of the season in Augsburg, and on Friday added a C1 gold to her collection. Her main rival, Australian Olympic champion Jessica Fox, had already posted a 50-second penalty for a missed gate, which ruled her out of a medal.
But Lilik said she was unaware of Fox's mistake, and was just trying to replicate her fast run in the semi-final.
"I didn't hear anything at the start line, I was just by myself and focussed," Lilik said.
"It's crazy, I saw the time and I wondered how I even went faster.
"Prague was perhaps a bit of a wake up call for me, that I needed to do something a little bit different. I was very hungry, and felt really excited at the start line."
Lilik posted a winning time in the final of 101.97, with Us posting a time of 105.27, which included a two-second penalty. Hocevar's maiden world cup medal came in a time of 108.00.
RESULTS
WOMEN'S C1
LILIK Elena  (GER) 101.97 (0 seconds penalties)
US Viktoriia (UKR) 105.37 (2)
HOCEVAR Eva Alina (SLO) 108.00 (0)
MEN'S C1
BOZIC Luka          (SLO)  29 (0)
LOKKEN Zachary (USA) 91.43 (0)
SAVSEK Benjamin (SLO) 93.14 (2)
Pics by Bence Vekassy