Brazil's Isaquias Dos Santos and Slovenia's Spela Ponomarenko Janic and Anja Osterman put together back-to-back ICF canoe sprint world cup wins in hot conditions in Duisburg, Germany, on Sunday.
Dos Santos made up for his disappointing C1 1000 final with a gold in the C1 500, while the Slovenians followed up their K2 200 win in Poznan one week ago with another eye-catching performance.
Dos Santos, the C1 1000 silver medalist from the Rio Olympics, finished last in Saturday's final, but looked much more comfortable over the shorter distance, once again finishing ahead of Czech Martin Fuksa.
Ponomarenko Janic and Osterman returned to racing in Poznan after Ponomarenko Janic had a baby in October.
"We enjoy racing the 200, it's a lot of fun," Ponomarenko Janic said.
"It was really good, but we still have a lot to improve. The paddling wasn't perfect, but we enjoy racing.
Italy won a rare gold medal on Sunday, with Manfredi Rizza and Andrea Di Liberto winning the men's K2 200, ahead of Hungary and Russia.
"Our movement is very slow at the moment, but we are growing up, and this medal will be a good starting point for next year and the world championships," Rizza said.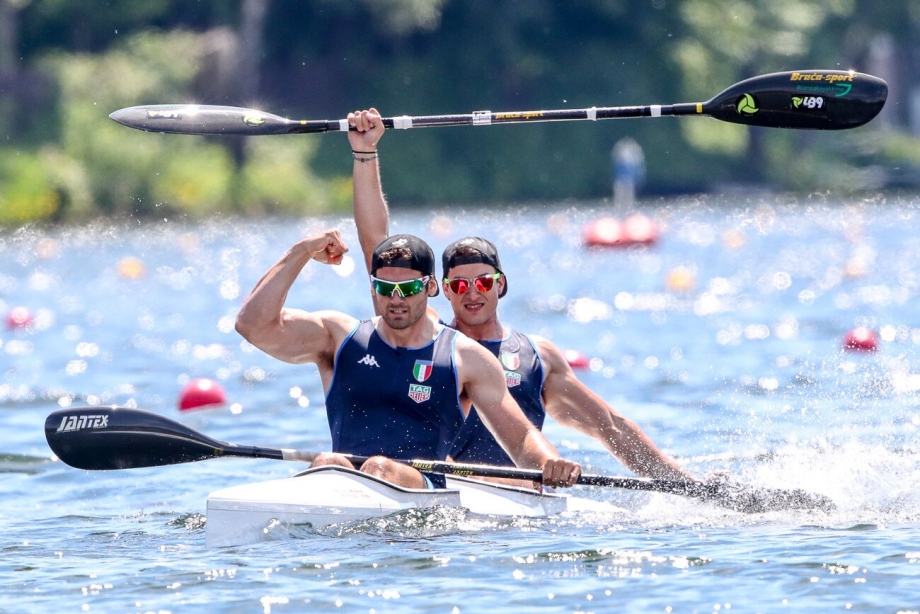 Spain broke through for their first gold medal of the weekend in the men's C2 200, with Antoni Segura and Alfonso Benavides edging out crews from Russia and Poland, while China's Wenjun Lin and Luqi Zhang won the women's C2 200 final.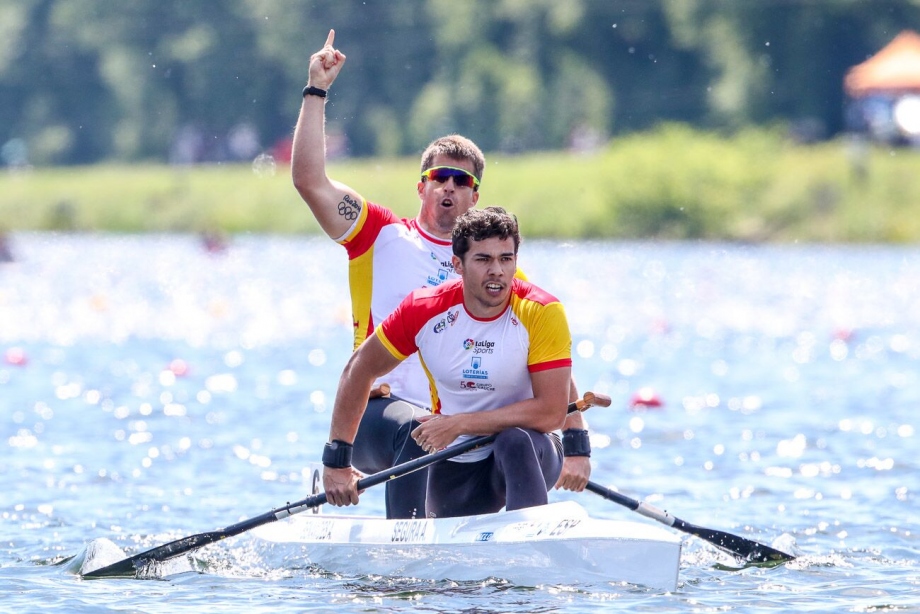 In mixed events, China's Hao Lui and Mengya Sun won the canoe race, while Germany's Franziska John and Max Rendschmidt, gold medalists earlier in the day in their K4 boats, won the mixed kayak race.
Canada's Laurence Vincent-Lapointe bounced back from a shock loss in the C2 500 earlier in the day to lead all the way in the women's C1 5000. China's Shixiao Xu was second, and Chile's Maria Mailliard finished third.
In the men's C1 5000, Mexico's Rigoberto Camilo was a surprise gold medalist, finishing ahead of Hungary's Balazs Adolf and Germany's Yul Oeltze.
Australia's Olympic K2 500 teammates Alyce Burnett and Alyssa Bull once again showed they are almost joined at the hip, finishing first and second in the K1 5000. Ireland's Jennifer Egan finished third.
In the final event of the program, Portugal's Fernando Pimenta made up for the disappointment of losing his K1 1000 crown with victory in the K1 5000. Pimenta held off German veteran Max Hoff in a 500 metre sprint, with Sweden's Joakim Lindberg finishing third.