Three-time Olympic gold medalist Sebastian Brendel broke through for his first major win of the season on the eve of his Olympic qualifying race at the 2019 ICF canoe sprint world championships in Szeged, Hungary, on Saturday.
The reigning 2012 and 2016 C1 1000 Olympic title holder has struggled to capture his best form in 2019, but finally found his way to the top of the podium in the men's C1 500 on Saturday. His big test will come on Sunday when he contests the C1 1000 final.
"I'm happy to grab this gold medal after second place last year, and I hope this will give me some power for the 1000 metres," Brendel said.
"I feel ready, I feel in the best shape of this year, and I hope that I can show it tomorrow in the final of the 1000.
"I'm not doing the C2, so I focus on the C1, and the 500 is a good preparation for the 1000, and to get this gold medal is a good step."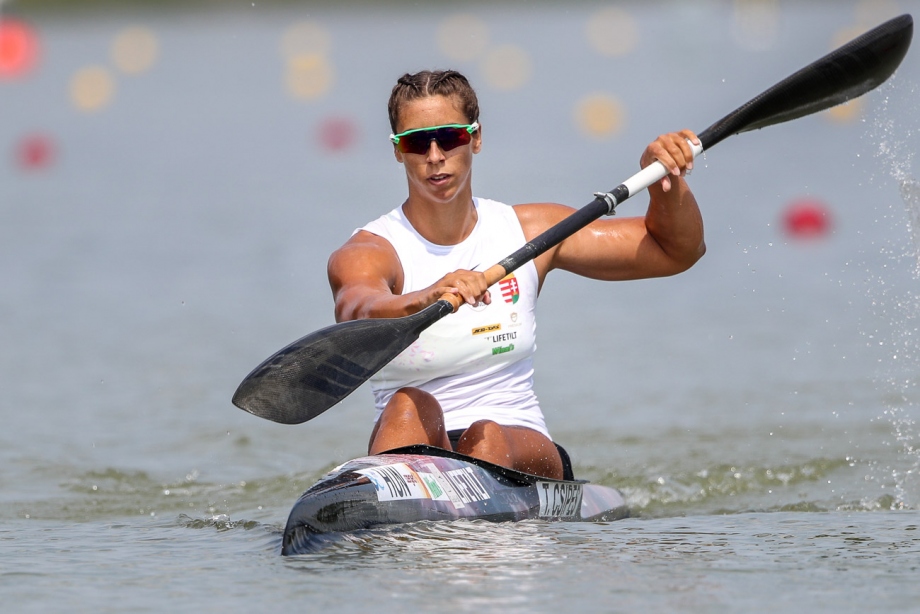 Hungary's Tamara Csipes celebrated her 30th birthday by powering to victory in the women's K1 1000, which is also not an Olympic event. But Csipes says winning in front of a big Hungarian crowd was an incredible thrill.
"Of course this is special, because it is my home, I know a lot of people here, and this is my birthday," Csipes said.
"It's also special because I have a little girl, she's two-years-old, so being a mum is hard, and being a sportswoman and a mum is extra hard.
"It is a motivation for me every day."
Belarus's Stanislau Daineka and Dzmitry Natynchyk have been knocking on the door of world championship success, and finally tasted glory in the men's K2 500.
Although not an Olympic event, the Belarusians said the gold was a major breakthrough.
"These are our first medals at a world championships, which is pretty special," Natynchyk.
"We use this event as practice for our K4. We have only been training together for three weeks in the K2."
The 2019 ICF canoe sprint world championships conclude on Sunday.