The campaign to promote the Sprint and Marathon World Championships, starts today, March 2nd  in Qualifica, a national fair, in the north region of Oporto.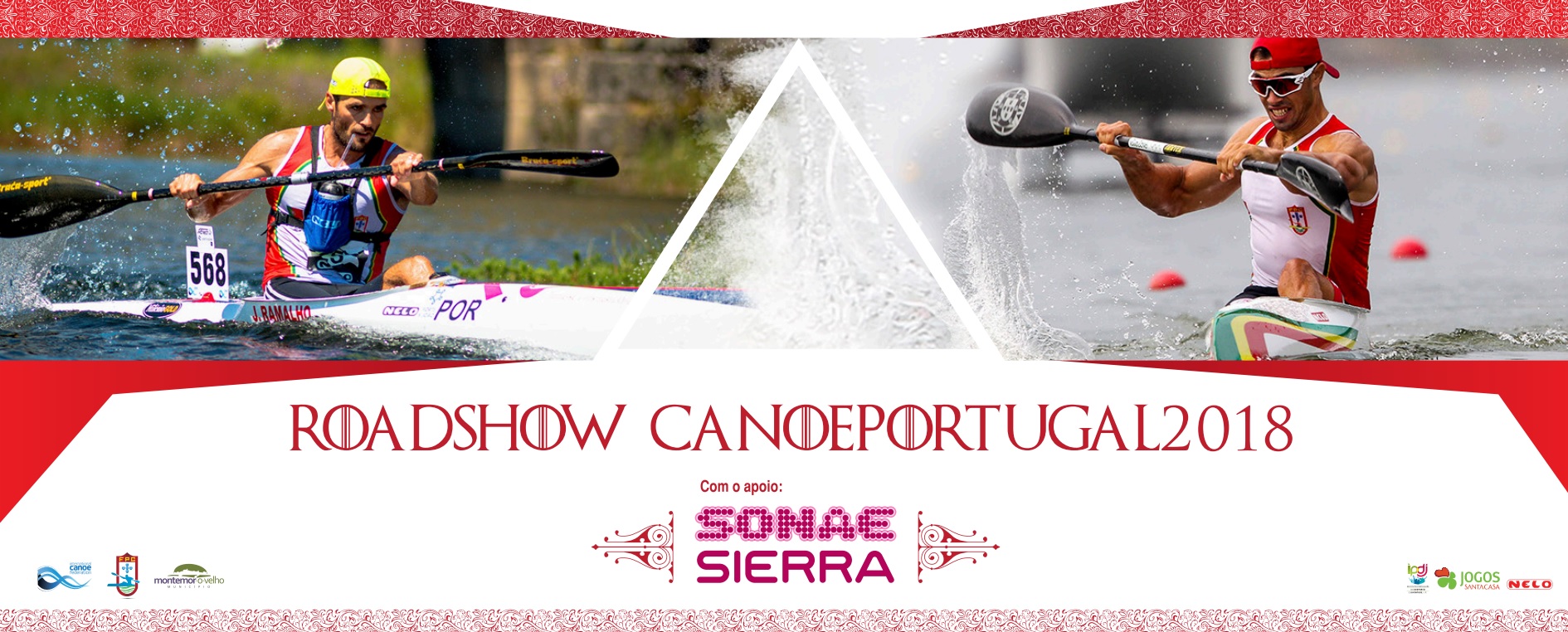 ---
The campaign, entitled CanoePortugal2018, will be present in the most diverse locations from north to south of the country and is preparing to bring a canoeing experience to the entire public. Even if it is out of water, the promotion of the sport will be close to the population, especially to the ones that know the sort or knows little about it.
With a focus on shopping centers, where a strong partnership with Sonae Sierra stands out, these promotions will appear in local festivities, national and international competitions.
The RoadShow canoeportugal2018 intends to publicise the Canoeing World Championships to be hosted in Portugal in 2018, with the intention of bringing more public to the venues.
For the sprint and paracanoe ​​World Championships the goal is to reach at least 5000 visitors on the finals days (Saturday and Sunday, August 25 and 26) in the  Montemor-o-Velho high performance centre. Tickets are already on sale starting from just three euros. More info at ticketline.pt
This activation of the canoeportugal2018 brand, which also has the support of the Portuguese Institute of Sport and Youth and jogos Santa Casa, undergoes three different activities:

• Canoe Experience;
• Experience of Games of Canoe;
• Presence "Pepper".
The Canoe Experience consists of the possibility of all people having a canoeing experience, performed in kayak simulators (ergometers).
This activity will be competitive as World Championship tickets will be offered to the fastest paddler of the day, in a competition of 100 metres in the ergometer.
The Game of Canoe experience passes through a Chroma key scenario, where there will be background images and in which one can choose to sit on the throne of canoeing or even take a photo with Fernando Pimenta or José Ramalho, both European champions. These photos will be, in real time, published on social networks with hashtag #canoeportugal2018.
The mascot "Pimentinha" will be the center of attention of these actions, and will certainly create a greater proximity of everyone to the sport. There will be hundreds of selfies with Pimentinha for sure.
The dates confirmed are as follows (more dates to be confirmed soon). 
Some of the actions will also count on the presence of some of the main national athletes of the sport with autographs. sessions.

- Qualifca national Fair  - Leça da Palmeira from March 1 to 4
- BTL lisboa - 2 to 4 of March
- Rice and Lamprey Fair - Montemor-o-Velho 4th March
- Colombo Shopping center  Lisbon -  10 and 11 March
- Futurália - Lisbon - 13 to 17 of March
- National Championship of 5000 meters - Gondomar - 7 and 8 April
- Portuguese national Cup and National University ​​Championships in sprint  - Montemor - April 22
-ICF Canoe Sprint World CUp I - Hungary  - 19 and 20 May
- Nova Arcada Shopping center - Braga -  2 and 3 June
- Coimbra Shopping  - COimbra -  June 9 and 10
- Marathon National Championships - Ponte de Lima  - 16 and 17 June
- Leiria Shoping center  - Leiria - 23 and 24 June
- Under 16 national Championships  - Barquinha - June 30
- Guimarães Shopping Center -  7th and 8th of July
- Sprint and Paracanoe National Championships - Montemor - August 5