World champions Fernando Pimenta, Sebastian Brendel and Laurence Vincent-Lapointe and Katie Vincent were among the big names to impress in the preliminary rounds of the opening 2019 ICF canoe sprint world cup in Poznan, Poland on Friday.
The first medals of the canoe sprint program will be won on Saturday, with several exciting clashes lined up after a full day of racing in much calmer conditions than the opening day.
Pimenta reminded everyone why he is the current K1 1000 world champion with a solid heat win in choppy Poznan water.
"I think this is the most important year for us as canoe sprint athletes, because it's when we start the fight for places in the Olympic Games," Pimenta said.
"I know what I need to do to win and to get better every day. I know I am not in my best shape, I hope I will be in it at the world championships in Szeged."
Brendel and German teammate Conrad-Robin Scheibner are heading for a showdown in the men's final of the C1 1000, which is doubling as a selection race for the German team for this year's world championships.
Scheibner said he is ready to take the challenge up to the two-time Olympic champion in the gold medal race.
"I said last year that he should be worried, and for us it is selection here," Scheibner said.
"I think we can all expect some good racing tomorrow."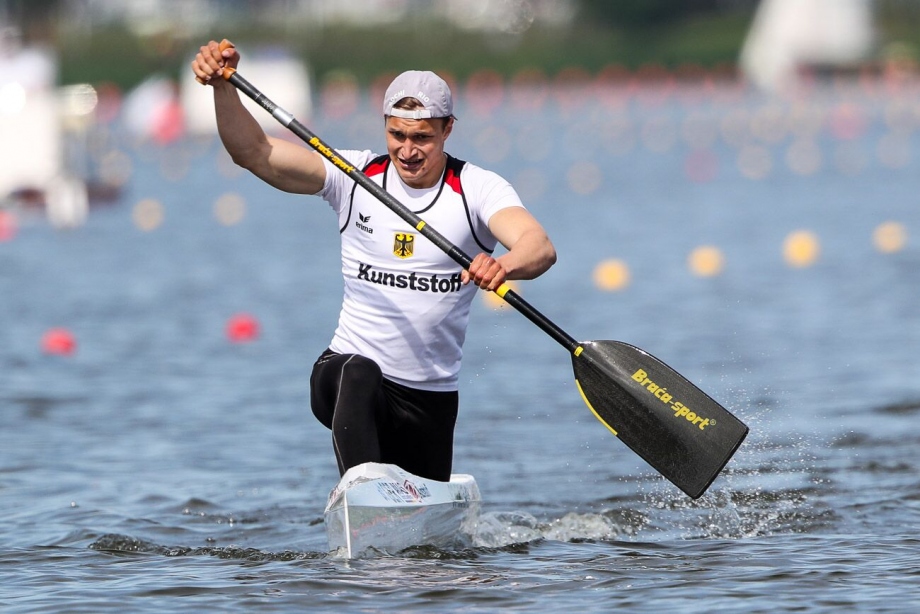 Canadians Vincent-Lapointe and Vincent have been unbeatable in the women's C2 500 and are already hot favourites to win gold when the discipline makes its Olympic debut in Tokyo next year.
The pair did nothing to tarnish their standing with an impressive heat win on Friday.
"It felt really quick, there were a couple of bumps but I think we controlled it pretty well," Vincent said.
"We've had a much longer training camp, so we've been training pretty much since last year. We didn't stop," Vincent-Lapointe said.
"We don't want the others to catch up to us, so we are training to stay first. Not only now, but also next year and maybe the year after and the year after."
In other results, Germany pipped New Zealand in what is likely to be a hotly contested women's K4 500 race. Although only a heat, the win gave Germany direct entry into the final, while New Zealand will need to contest a semi-final.
Racing at the opening ICF Canoe Sprint World Cup continues in Poznan on Saturday.