Pics by Bence Vekassy
Germany sent out a pre-Olympic warning to fellow competitors on Sunday with a dominant display of canoe sprint paddling on the final day of the ICF world cup in Szeged, Hungary.
Veteran Max Hoff shed tears of joy after he finally confirmed he will be attending his fourth Olympics, while three-time gold medalist Sebastian Brendel also locked away his ticket to Tokyo and his third Games.
Germany also won the women's K4 500, but suffered a rare defeat in the men's K4 500, losing to the powerful Spanish crew.
In other Olympic events, there were wins for Slovenia's Milica Novakovic in the women's K1 500, and for Ukraine's Liudmyla Luzan and Anastasiia Chetverikova in the women's C2 500.
The most emotional win for the day was in the men's K2 1000, where Hoff and Jacob Schopf were racing against teammates Jakob Ronald Kurschat and Jakob Thordsen for the right to represent Germany at the Tokyo Olympics.
After trailling for most of the race, Hoff and Schopf took control in the final 100 metres.
38-year-old Hoff said the win was an enormous relief, after a year when he heard people saying he was too old to go to another Olympics.
"I can't describe how I feel, I have had so much pressure this year," Hoff said.
"It didn't work out very well until now. It was such a hard race, I'm so happy to make it to Tokyo. Inside it has really been a challenge for me, I'm so happy to join with my girlfriend, who has qualified in rowing. I'm so thankful for everyone who has helped me out."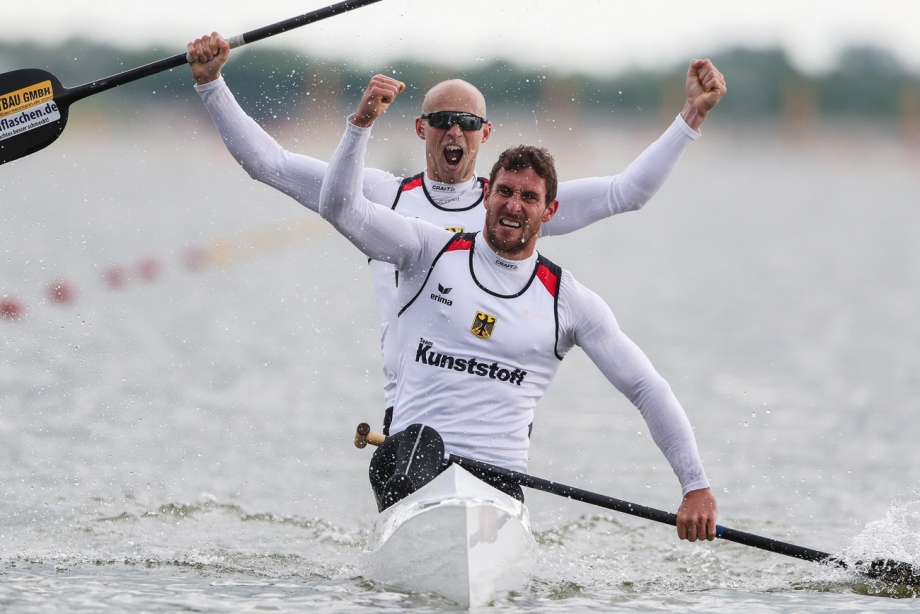 German teammate Sebastian Brendel was another who some had written off after a difficult 2019 season. But the 33-year-old teamed up with Tim Hecker in their first international race to win the C2 1000 final, and also winning German selection to Tokyo.
"I had a tough 2019, now I'm back with a new C2 partner, a new coach, and all that hard work has paid off," Brendel said.
"There are some hard weeks to go. This will be very different. I'm happy I made two normal Olympics, but for us it was very important that these Games happened. We had an extra year, and it has worked well for us."
The make up off the German women's K4 500 for Tokyo is still to be decided, but Sunday's crew of Sabrina Hering-Pradler, Melanie Gebhardt, Jule Hake and Tina Dietze submitted a solid job interview with a solid performance in Szeged.
"The whole team is very strong at the moment, but hopefully you will see us in Tokyo," Hake said.
"We feel pretty comfortable. I think we have a very good combination, it's very calm and we are motivating each other."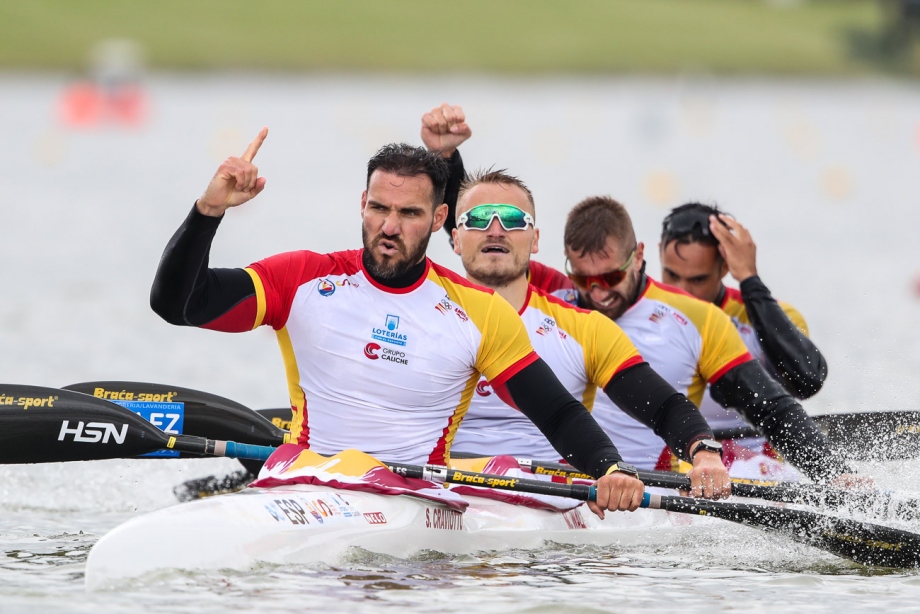 The battle between Spain and Germany in the men's K4 500 has been intense since the Rio Olympics, and on Sunday it was the Spanish crew of Saul Craviotto, Marcus Walz, Carlos Arevalo and Rodrigo Germade who took the win.
"We're so happy to start our competitions again after a year without competing," Walz said.
"We know the Germans are going to be very strong in Tokyo, not only the Germans because we know there are going to be a lot of strong countries in Tokyo, but mentally its great to be with them and to get the gold."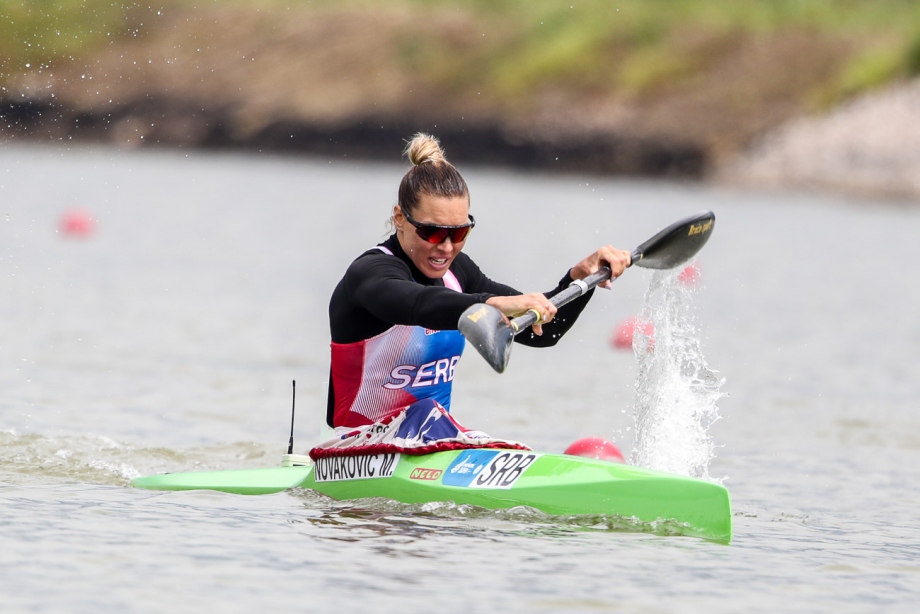 Serbia's Milica Novakovic is another who earned team selection for Tokyo in Szeged, and said it took a lot of pressure of her in the women's K1 500 final.
"This is what we are living for, I felt no pressure because once I got into the final I knew I was going to Tokyo for Serbia, so I just wanted to race for my soul," Novakovic said.
"Before the race I told myself this would be practice for Tokyo, and to do my best and enjoy it. I certainly hope I will be in a fight for the medals at the Olympics."
Ukraine's Luzan and Chetverikova confirmed their medal prospects in the women's C2 500 with an impressive performance on Sunday.
"This was a very hard race for us, but we are ready to go to Tokyo and win," Chetverikova said.
"Our Ukranian team is very happy at the moment."
In non-Olympic events, Slovenia's Spela Ponomarenko Janic and Anja Osterman won the women's K2 200, Russia's Irina Andreeva and Olesia Romasenko took out the women's C2 200, and Germany's Moritz Adam won the men's C1 500.
In the mixed C2 it was another win for Russia, with Irina Andreeva and Ivan Shtyl taking the gold, while Hungary won the mixed K2 200 courtesy of Anna Lucz and Kolos Csizmadia.
In the 5000 metre races, Chile's Maria Mailliard won the women's C1, Cuba's Fernando Dayan Jorge Enriquez the men's C1, Sweden's Linnea Stensils won the women's K1, and Hungary's Balint Noe won the final event of the competition, the men's K1 5000.
The second ICF canoe sprint world cup and final Tokyo 2020 Olympic qualifiers will be held in Barnaul, Russia, beginning Thursday.