China showed it is spoiled for choice in women's canoeing when they added the C2 200 gold medal to the C2 500 they also won on the final day of competition at the ICF canoe sprint world championships in Szeged, Hungary, on Sunday.
There was also double gold for Russia, and a gold for Lithuania in the non-Olympic finals in front of a capacity crowd.
China's Wenjun Lin and Luqi Zhang could not have been more impressive in their victory in the non-Olympic C2 200 final, finishing ahead pf Hungary's Kincso Takacs and Virag Balla, with Uzbekistan's Dilnoza Rakhmatova and Nilufar Zokirova third.
"We have a very strong team and a very good strategy and coaching staff," Zhang said.
"We are a very good family in the canoe and the kayak, and that is very important for us ahead of 2020."
Russia's Lurii Postrigai and Alexander Dyachenko held on by a fingernail to win the men's K2 200 final, with Poland's Piotr Mazur and Bartosz Grabowski finishing 0.05 of a second behind in the silver.
Hungary's Mark Balaska and Levente Apagyi took the bronze.
"We are feeling awesome because we are together again, and world champions," Dyachenko said.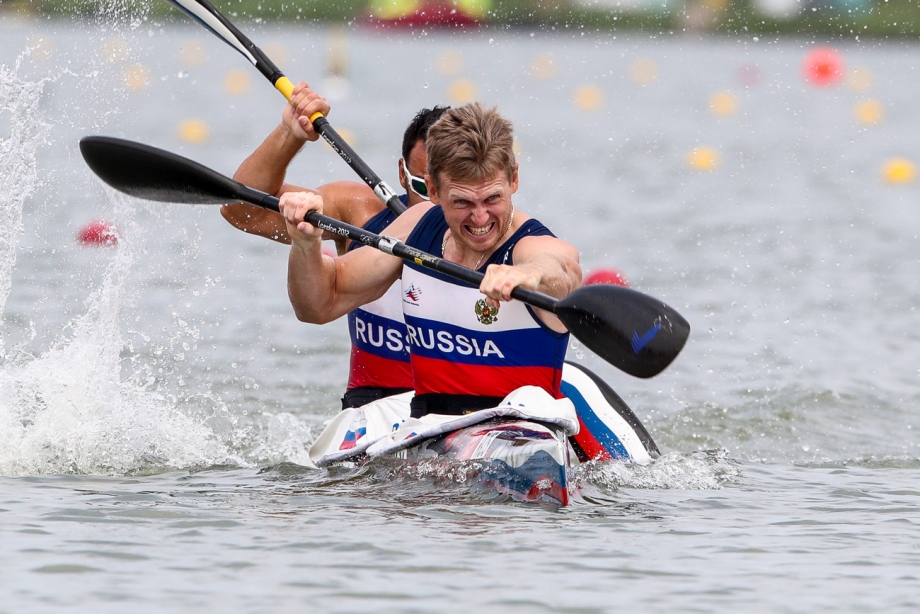 Russia also won gold in the men's C2 500, courtesy of Ivan Shtyl, Pavel Petrov, Vikto Melantev and Mikhail Pavlov.
"This race was very strong and very fast, thanks so much for the Hungarian fans, this was unbelievable. It was like being at the football," Shtyl said.
Henrikas Zustautas dominated C1 200 at an U23 level, and took that form into the senior world championships on Sunday with a slashing gold medal performance.
Zustautas beat Belarus's Artsem Kozyr, with Georgia's Zaza Nadiradze third.
"It feels awesome, I first won my first U23 five years ago in Szeged, and now I win my first senior world title here," Zustautas said.
"I want this to be an Olympic Games distance, because 1000 is too difficult for me. For Lithuania has not been so good because we have not had qualification for the Olympic Games, but I am happy."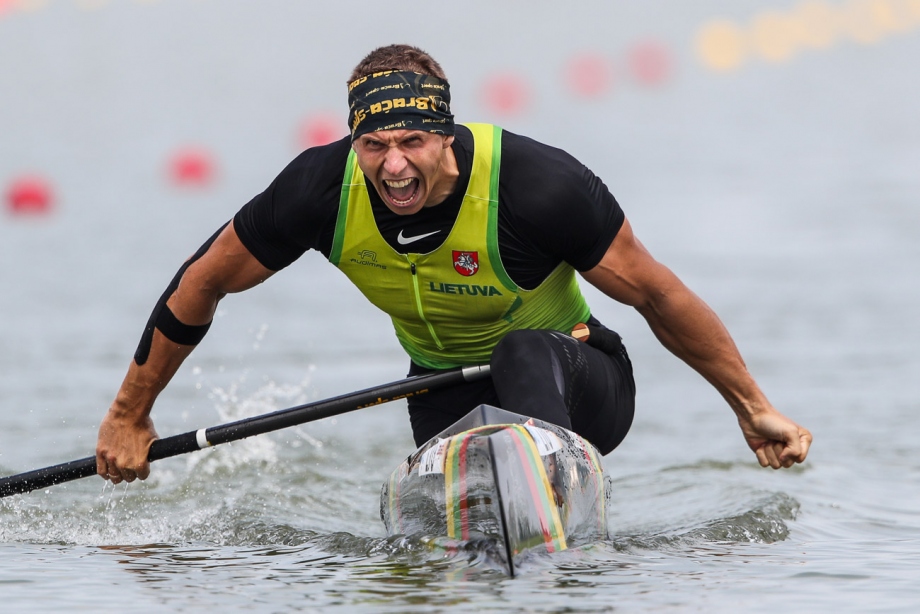 In the 5000 metre races, Belarus's Volha Klimava was a convincing winner by more than 20 seconds in the women's C1, beating Chile's Maria Mailliard and China's Yajue Zhang.
Germany's Sebastian Brendel received some consolation for missing the podium in the C1 1000 with a hard-fought win in the men's C1 5000. He had an intense battle with home-crowd favourite Balazs Adolf, with Cuba's Fernando Enriquez taking the bronze.
But there was joy for Hungary in the women's K1, with Dora Bodonyi seeing off Germany's Tabea Medert, with Belarus's Maryna Litvinchuk third.
In the men's K1 5000, Belarus's Aleh Yurenia finished ahead of Germany's Max Hoff, with Portugal's Fernando Pimenta third.