Czech dynamo Jiri Prskavec buried the demons of Rio 2016 with a barnstorming run to win men's kayak gold in the final event on the Tokyo 2020 canoe slalom Olympic program on Friday.
There was to be no repeat of five years ago, when a careless gate touch dropped Prskavec from the gold medal position to the bronze. His run on Friday was perfect, careful but with enough flair to deliver him gold by more than three seconds.
He finished ahead of Slovakia's Jakub Grigar, who also buried demons from Rio where he finished out of the medals after qualifying fastest for the final.
Germany's Hannes Aigner battled cramps during his run to finish with the bronze, the same result as London in 2012. He also made it four medals from four events for the German team.
There was no denying the class of 28-year-old Prskavec, who was the final paddler on the course after posting the quickest semi-final run.
"I think I raced as I would always race, but going into the mental state to do that was way more difficult than normal," Prskavec said.

"Maybe it pushed me to perform just a little better than if it was a world cup.

"It was crazy, the most often asked question was if I'm going to come home with a gold medal, and I kept telling them 'this is whitewater slalom kayaking, it's not easy'. I was saying I wanted to have a special run in the finals, and I think I have done that, and the gold medal is a bonus."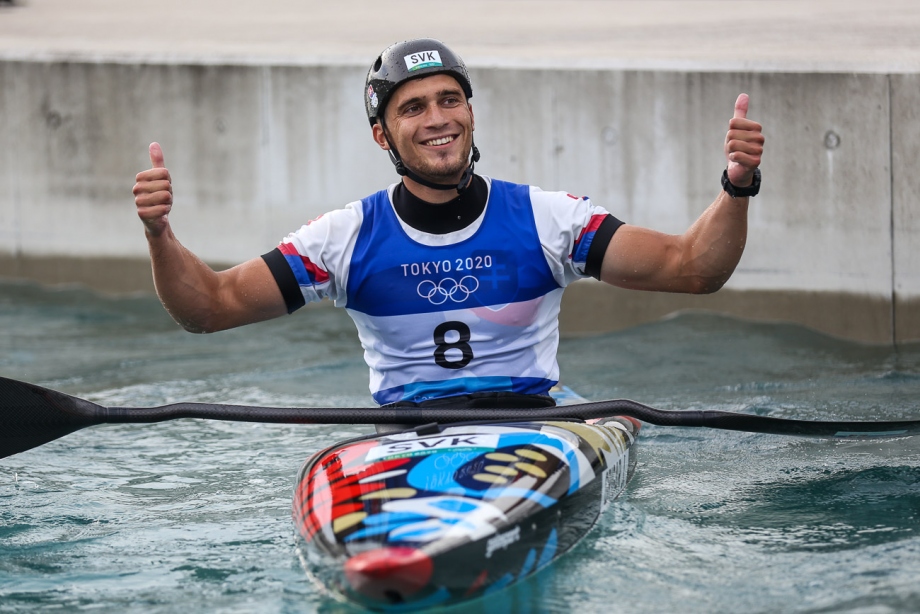 Grigar's return to medal-winning form comes after a long period of indifferent racing, when he would often struggle to make finals. But a change of approach saw him win gold at the final ICF world cup before Tokyo, and then silver on Friday.
"After those couple of years when I have been struggling quite a lot when I couldn't have good runs and make the finals, it's really nice to stand here with the silver medal," Grigar said.

"I would never even dream of standing at the Olympic podium, so I'm just really happy. I was a little bit nervous before the semi-finals, but I just did what I do best and just had fun on the water."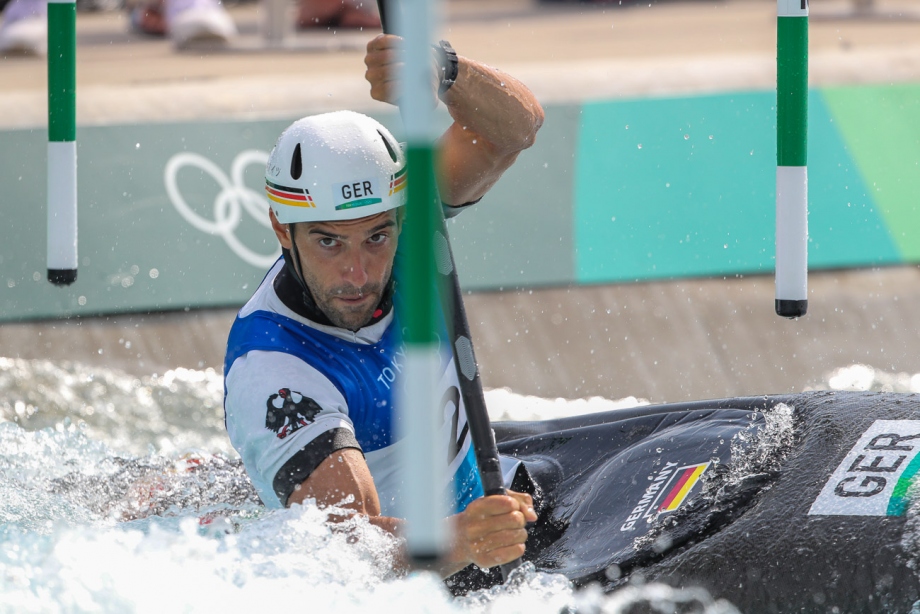 The stifling hot conditions took their toll on several paddlers, who experienced cramping during their final run. Germany's Hannes Aigner felt tightness before his run had even started, but fought his way through the discomfort to pick up his second Olympic bronze medal.
"I think I'm really lucky to come home with a bronze medal, after finishing fourth in Rio I was worried I was going to come home with a fourth again," Aigner said.

"I wasn't even sure if I was going to make the finish line, I had problems with my muscles, probably because of the heat. It's almost impossible to drink as much as I sweat here.

"Jiri was paddling in another league today, so I'm happy."
The Tokyo 2020 Olympic canoe slalom program finishes with four different countries winning the gold medals on offer - Slovenia, Germany, Australia and the Czech Republic. Seven countries won medals, with Germany leading the way with four, and Australia and the Czech Republic winning two each.
The big surprise from the week was the performance of the French team, who did not win a medal for the first time since the sport returned to the Olympic programme in 1992.
MEN'S KAYAK
PRSKAVEC Jiri (CZE) 91.63 (0 seconds penalties)
GRIGAR Jakub (SVK) 94.85 (0)
AIGNER Hannes (GER) 97.11 (0)
Pics by Bence Vekassy