The 2017 ECA Canoe Marathon European Championships in Ponte de Lima concluded with another round of fantastic racing and celebration of Hungarian and Spanish crews.
Renata Csay and Alexandra Barra picked up the gold medal in the women's K2 event, Adrian Boros and Laszlo Solti in men's K2, while Antonio Campos and Jose Sanchez won European Champion title in the men's C2 event. 
Living legend of canoe marathon Renata Csay again won gold medal, this time pairing with Alexandra Barra in women's K2. The 40-year-old Hungarian paddler won gold medals both in women's K1 and K2 in the last three editions of European Championships.
She was the best in both events in Bohinj, Pontevedra and now in Ponte de Lima. Csay and Barra crossed the finish line half a minute faster than their team colleagues Lili Katona and Eniko Vaczai. Eva Barrios and Aurora Figueras won bronze medal for Spain.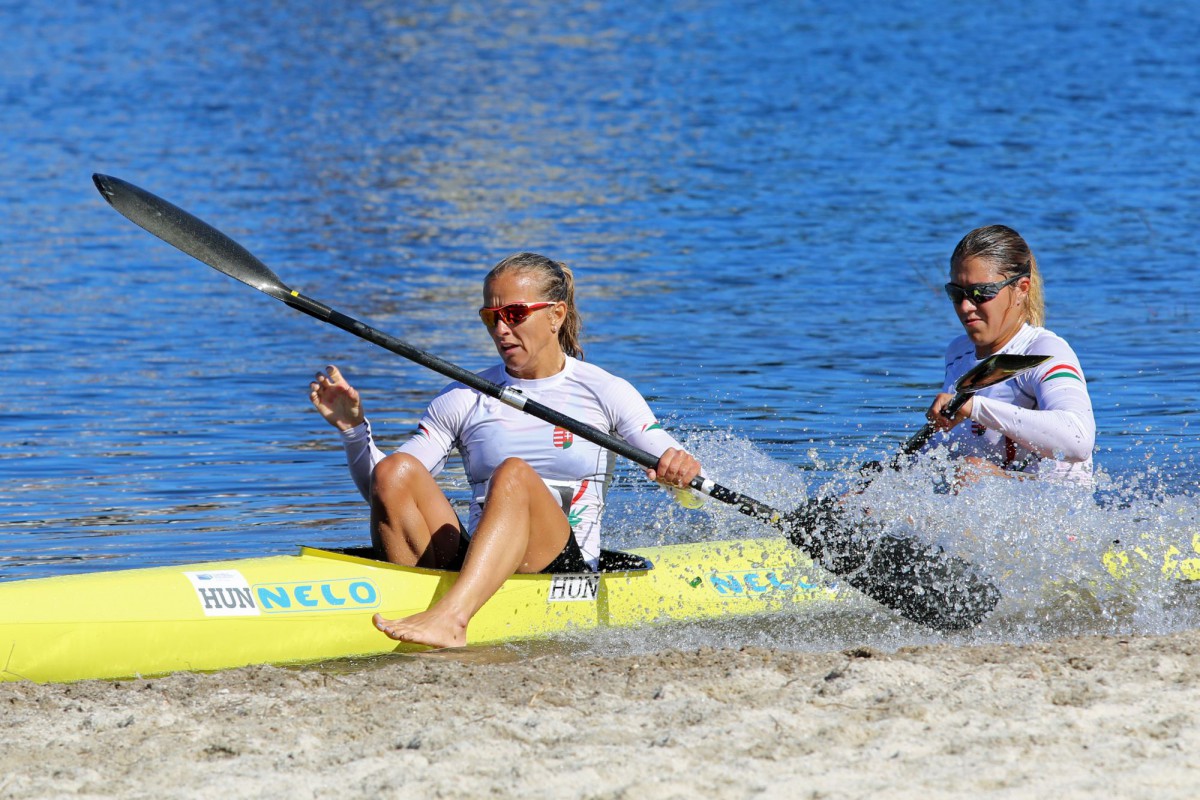 "It was a very hard, but very good race. The wind was very strong. We were very excited because we did not know which lap was the last and we had to ask people standing by the course, which lap is this," Barra said.
"We were a little afraid of the British girls, because she was very good yesterday. Congratulations to all the girls." 
Another gold medal for Hungary on the day was won by
Adrian Boros
and
Laszlo Solti
. Boros, like
Renata Csay
, won two medals this weekend. At the end it was all about Spain versus Hungary, with only Boros and Solti (HUN) and Bouzan – Fernandez, Perez – Llorens (ESP) still in the game for the title after the last metres of the race.
The Hungarians managed to find enough strength to cross the finish line in first place, a second and a half ahead of
Walter Bouzan
and
Alvaro Fernandez
. The Spanish crew had a lot of problems before the first portage, after Bouzan broke his paddle, he also fell into the water after losing balance, but they came back after an amazing race to pick up silver medal.
Luis Perez
and
Miguel Llorens
finished third.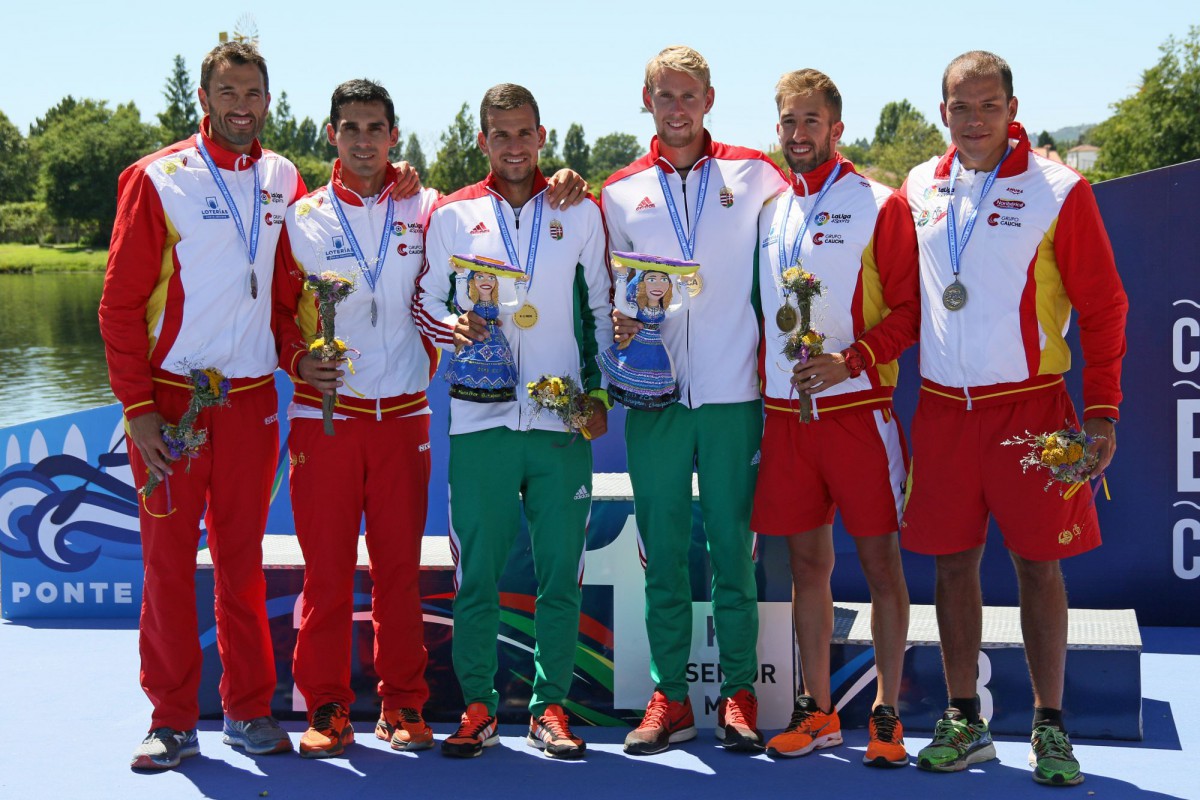 "The Spanish guys said they broke their paddle at the first portage, but we did not realise that," Solti said.
"We just went forward. We had tactics to keep up with the rest and at the portages we wanted to push. We did it.
"At the sixth portage we realised we can take the lead, we decided we just need to push and we wanted to decide it at the finish."
It might have been Hungary who won two gold medals and silver on Sunday, but in the last day's medal count Spain took the top position with five medals altogether. Hungary and Spain were actually the only two countries who won medals on the final day.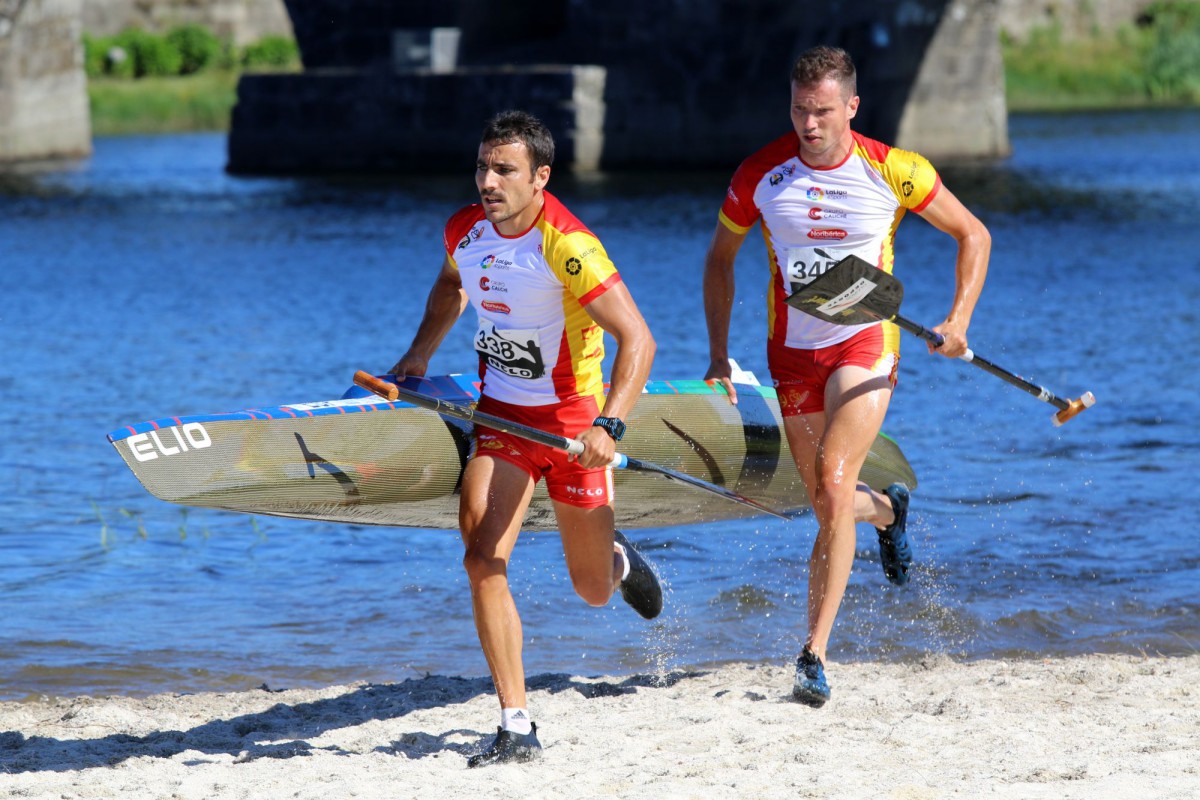 It was Antonio Campos, another athlete who also won a medal already on Saturday, together with Jose Sanchez who won European Champion title in men's C2 race. They were 1.87 seconds faster than Hungarian duo
Marton Kover
–
Adam Docze
, and another Spanish crew
Oscar Grana
–
Miguel Llorens
picked up bronze medal.
Tono Campos was happy after he won his second medal of the weekend.
"We had a big battle with Hungarians. We worked together the whole race and then had a very exciting and very strong final," he said.
"We worked together to escape the other boats, other Spanish boat, Polish crew, and then it was just between us until the end. We are now already looking towards South Africa, we hope we will be even stronger there.
"We did not have much training together before this championships."
The 2018 ECA Canoe Marathon European Championships will be organised in Croatia.
RESULTS: http://canoemarathonportugal.com/index.php?page=timetable-and-results
Videos of the 2017 ECA Canoe Marathon European Championships are available on Canoe Europe Youtube channel: https://www.youtube.com/CanoeEurope
Highlights videos, video interviews and photos can be found on Canoe Europe Facebook page: https://www.facebook.com/CanoeEurope/