Diary from Mission Africa Freestyle
Recently, World Champion Dane Jackson joined forces with professional coach Sam Ward and travelled to Uganda with one thought in mind, to inspire the next generation of African Freestyle athletes. This is a diary of the two week camp.

With 10 of the continents best chosen based on their kayak abilities, dedication, motivation and enthusiasm for the sport, the camp was more than training, it was a life changing experience for many.
They say that in everyone's life something happens that splits your life in half,  and from then on your life is distinguished in two parts – before that moment and after it – discovering kayaking was that moment for me. Tammy Muir, South Africa

The camp also hosted the African Continental Championships that provided a real focus for the athletes and a marker as to just how much they had learnt during the 12 preceding days.


Development Camp

The ICF funded scheme aimed to promote and encourage freestyle participation and grassroots competition across the continent and increase African nation participation in major freestyle kayaking events. With only 10 days on the camp,  Sam,  Dane and the 10 participants had their work cut-out to fit in everything.

The camp took place on the upper section of the White Nile in Uganda splitting it's time between the Nile River Explorers campsite which used to sit  on the banks of Bujagali Falls, and the Hairy Lemon, a tropical island paradise only a 10 minute paddle from the world renowned surf wave, Nile Special. On the water coaching sessions were focused on personal freestyle skill development and coaching in the running of  ICF format  events.  The participants learnt how to judge, score, and organise both the ICF events as well as fun grassroots  participation  focused competitions.

On top of daily freestyle coaching sessions on the water the group spent time off the water discussing numerous topics such as running grassroots competitions and increasing particpation in their home nations. The discussions with people from all over the continent provided the individuals with additional knowledge, skills, fresh ideas and enthusiasm to run fun events and competitions to help further develop the sport.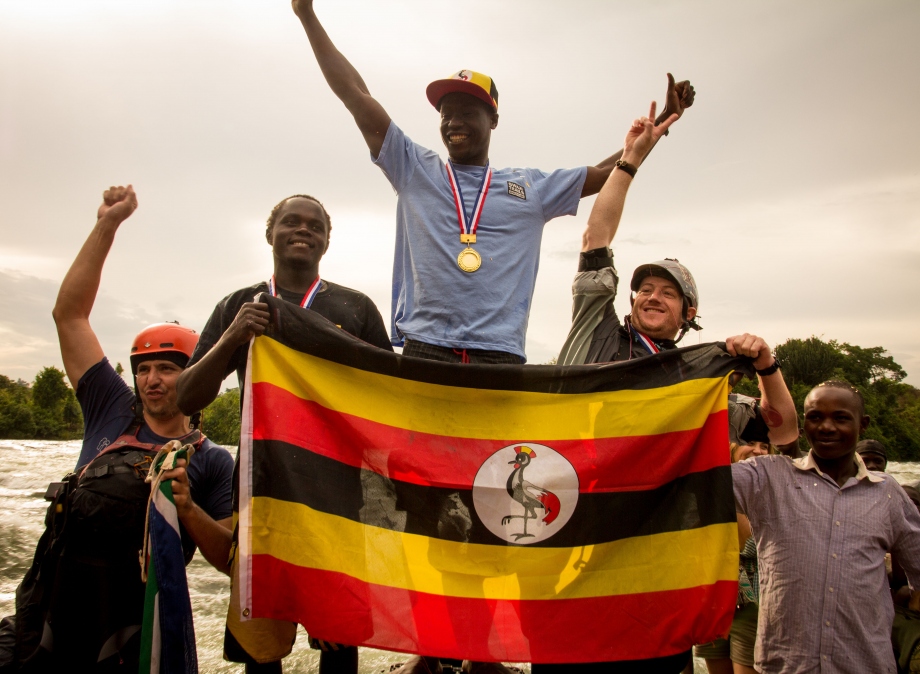 African Freestyle Championship

On the pen-ultimate day of the development camp (April 2nd)  the first ever African Freestyle Kayak Championships was hosted on the Nile Special Wave. With six African nations represented in the competition plus locals and spectators cramming the banks to cheer and support, it was a day to remember. 

Having had 10 days of training and coaching the participants of the camp – some of whom have never taken part in any competitions, let alone one of this caliber – performed exceptionally well with Melusi getting the biggest cheer from the crown on his final run.  South Africa's Tammy Muir placed second in the women's impressing the judges with a huge roundhouse and Philip Claassens was one of  the most consistent paddlers on the wave that day. 
Not only was it the Development Camp participants taking part in the competition but we also had over 10 local paddlers compete, all showed exceptional promise and were highly motivated by this scheme.

Competition results:

Men's

1st – Sadat Kawawa  (Uganda)
2nd – Yusuf Basalirwa (Uganda)
3rd  – Will Clark (Uganda)
4th – Philip Claassens (South Africa)
5th   – Twaha Mabonga  (Uganda)

Women's

1st   – Amina Tayona  (Uganda)
2nd – Tammy Muir (South Africa)
3rd   – Amina Nakiirya (Uganda)




Community Paddle

Jinja has an exceptional kayaking community with multiple rafting companies and kayak schools based here. On the final day of the Development camp it was felt to be highly beneficial for both parties to meet, hang out and build friendships. With over 30 kayakers joining  it was a fantastic opportunity to build relationships, meet new people and for some of the local Uganda kayakers to be inspired by those who have travelled internationally to participate in the camp.

The Future

The ICF African Freestyle Development camp marked the beginning of what is hoped to be a positive and successful future for the sport in Africa. In order to maximise the impact of schemes such as this, it is crucial to continually build on the motivation and enthusiasm that has been witnessed over the two week camp and ensure that ongoing support and  encouragement  is  provided  to  kayaking communities across the African nations.

There is already a ositive legacy set with plans for an African Competition Circuit  being put in place.  This will link up both existing and new events in  countries such as Uganda, South Africa, Zambia and Kenya.  In addition each of the participants left the Development Camp with an 'action  plan' with  some key points for them to tackle upon their return to their home nations.

Words from the participlants
The fact that the African Championships is now taking place it will definitely motivate guys to train, and come up and take part. Philip Claassens, South Africa
I'm looking forward to  taking  the  knowledge  that  these  world  class  coaches have been pumping into me back to Zambia so I can teach  my fellow  kayakers  back home . Julius Nalishebo,  Zambia
I'm very happy and excited to win the first ever African Freestyle championships. I listened to what Sam and Dane taught me and tried to relax and enjoy the competition. It was cool seeing all of the different kayakers from all of the countries here in Uganda showing us what they can do and what they are good at.I would love to see more and more people kayaking – I think this is one of my biggest goals. Sadat Kawawa, Uganda
During this camp I have learnt a lot. I am getting better and better with lots of my tricks and the coaching from Dane Jackson and Sam has really benefited my kayaking. Some of the things we've learnt about fun competitions will be so useful to pull some of the other guys into kayaking and to increase the participation of the sport here in Uganda. Yusuf  Basalirwa  - Uganda
After this camp I hope to get in with youth programs and teach them how to kayak. I hope I will be able to put much time to train hard and get to the world champs next time and paddle with world class kayakers… mainly competing with Dane Jackson!  David  Egesa, Uganda
I've learnt a lot about freestyle kayaking. Things like how to cartwheel and   how to surf in those big waves – I couldn't do that before! Freestyle is fairly new thing in Kenya so I'm looking forward to going home    and telling people about the sport and getting the next generation into it.  Francis, Kenya
Freestyle's totally new  to me. The guys here [Dane and Sam] have a totally clean page to work on. I want to try as many disciplines of kayaking as I can. I just love the sport. Shane, Kenya
Talking about his heat in the African freestyle Kayak Championships  – The times that I was not catching the wave I was feeling bad of myself but the moment I caught the wave I was so proud and I heard the cheers from the group. Melusi, Swaziland
I was pretty nervous (about the African Championships), but it went a lot better than I thought. It's exciting, it's a new set of skills. I'm really excited to, above everything else that we have planned, to work on my own skills and see how far they can go. Tammy Muir, South Africa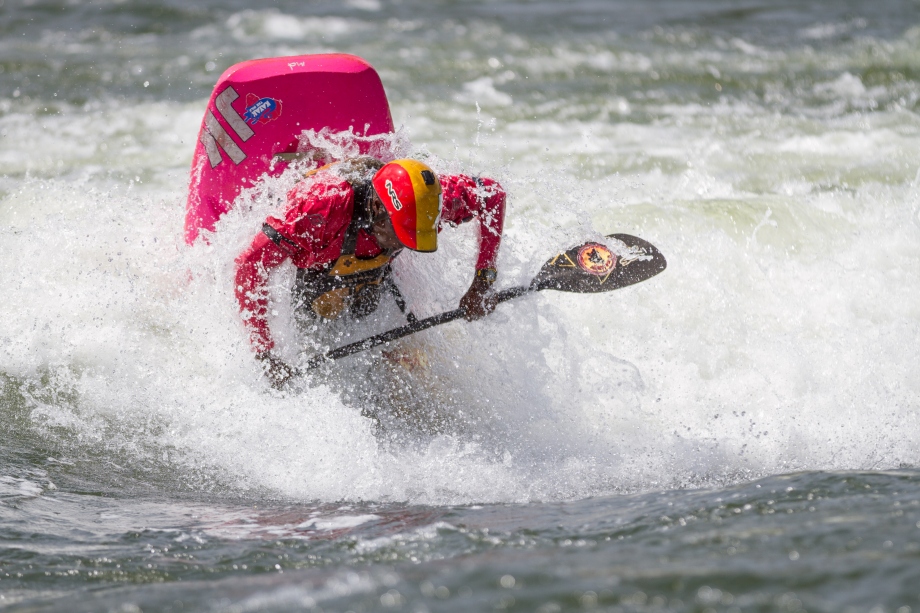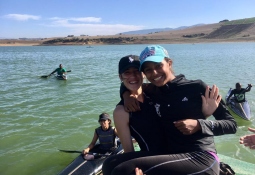 Canoe Slalom Canoe Freestyle