Brazilian Olympic gold medalist Isaquias dos Santos warmed up for what is expected to be a fierce C1 1000 final on Sunday with a thrilling win in the men's C1 500 at the ICF Canoe Sprint world championships in Dartmouth, Canada, on Saturday.
 Dos Santos outraced Romania's Catalin Chirila and Czech Martin Fuksa in the non-Olympic final. The trio are expected to fight for gold in Sunday's Olympic-distance event.
In other non-Olympic results on Saturday, Cuba's Yarisleidis Duboys and Katherin Segura made up for a disappointing result in the C2 500 with a nail-biting gold in the C2 200. Ukraine's Liudmyla Luzan finished a busy day of racing with gold in the C1 1000.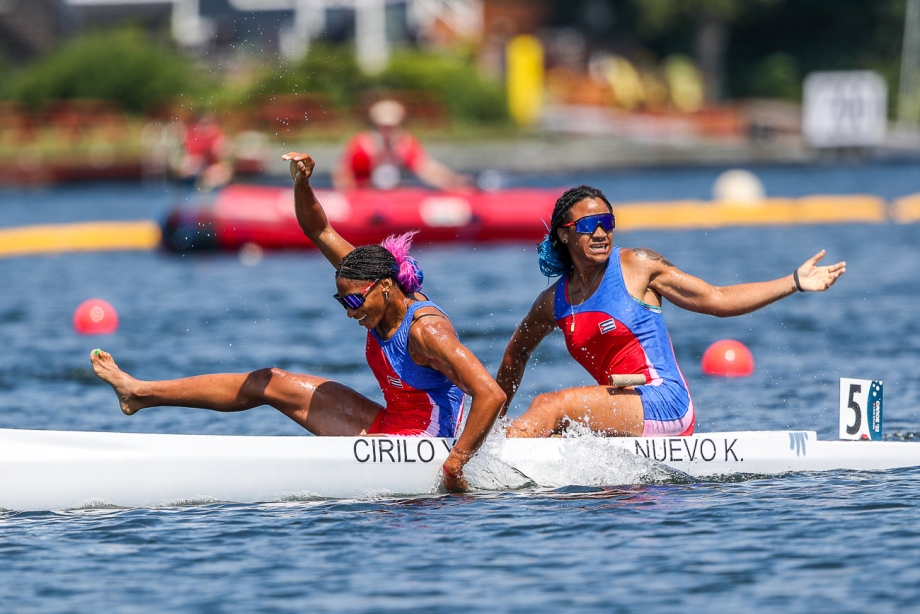 Czech Josef Dostal prioritised the K1 500 over the Olympic 1000 metre distance, the strategy paying off with his third world title in the event.
"Since this season is not Olympic or pre-Olympic I wanted to have a passion for the sport, and that's what the 500 brings me," Dostal said.
"It was a very good race, but I wouldn't say the best one. I could have gone even faster, but I am super super happy."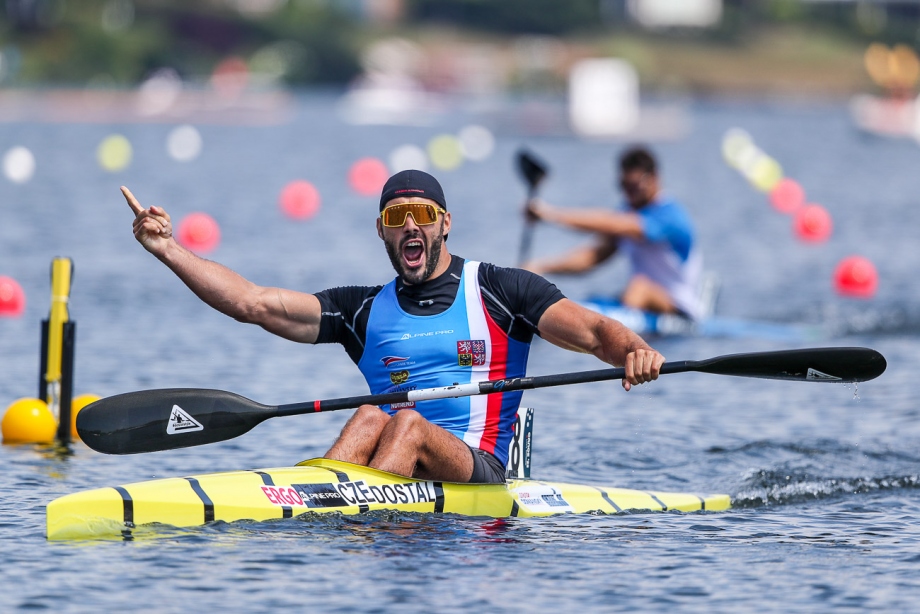 Poland's Oleksii Koliadych won gold in the men's C1 200, while Hungary's Blanka Kiss and Anna Lucz broke through for their first world title in the women's K2 200 after a string of minor medals.
"I don't remember much, I just remember that we finished and I saw that we won and I've been very happy since then," Lucz said.
"We have been together since 2018, so it's a long time. It's very hard and a long way to get here. On our first world championships we were third, on our next we were second and now we won."
RESULTS
C1 MEN 200
KOLIADYCH Oleksii (POL) 39.25
PICKERT Nico (GER) 39.35
STEPANOV Viktor (KAZ) 39.44
K1 MEN 500
DOSTAL Josef         (CZE)  1:42.45
WESTHUYZEN Jean (AUS) 1:43.57
PIMENTA Fernando (POR) 1:44.06
K2 WOMEN 200
KISS/LUCZ              (HUN)  76
OUZANDE/PORTELA (ESP) 38.96
LANGLOIS/HREBACKA (CAN) 38.99
C2 WOMEN 200
DUBOYS/SEGURA (CUB) 45.09
LIN/SHUAI (CHN) 45.24
BRAGATO/NAGY (HUN) 47.59
C1 MEN 500
SANTOS Isaquias (BRA) 1:54.49
CHIRILA Catalin (ROU) 1:56.51
FUKSA Martin (CZE) 1:56.79
C1 WOMEN 1000
LUZAN Liudmyla 4:47.90
MAILLIARD Maria 4:50.02
LOSKE Annika 4:51.46
Pics by Dezso Vekassy