Great Britain's Stuart Wood had an emotional return to the top of the podium after a battle with cancer, France's Nelia Barbosa finally broke through for a long overdue gold medal, and Ukraine's Maryna Muzhula sent out a timely reminder of her skill on the final day of the ICF Paracanoe World Cup in Szeged on Sunday.
Barbosa has waited a long time for her world cup breakthrough after a string of silver medals behind Great Britain's Laura Sugar in the women's KL3.
Barbosa had taken silver at both Tokyo and last year's world championships, but timed her run to perfection to grab victory from Sugar on the line in Szeged.
"Finally a gold, after a very stressful week," Barbosa said.
"I did the fastest time in the semis, so I had a lot of pressure, and I went into the final with the thought of gold in my head, so I was pretty happy."
Sugar took the silver, with Germany's Felicia Laberer repeating her bronze medal performance from thr Tokyo Paralympics and the world championships.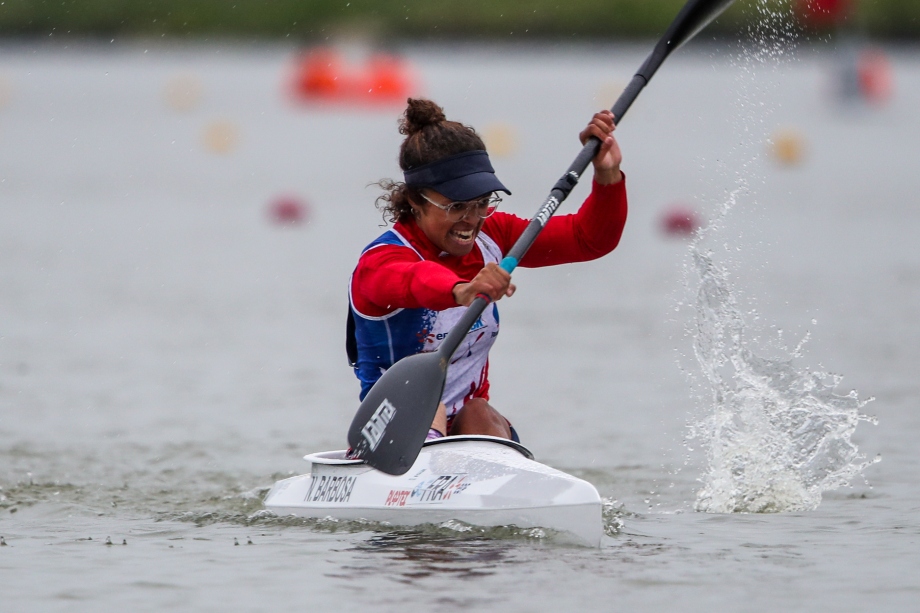 In the men's VL3 Great Britain's Stuart Wood inflicted a rare defeat on Australia's Curtis McGrath to win his first major final, and to celebrate his return to international racing after a battle with cancer.
"There have been a lot of ups and downs in the past couple of years, so it's great to be back racing again and to come away with a win is even better," Wood said.
"The dreams I had and the structure and the goals gave me a lot of focus to get me through my treatment. It was always about rebuilding and not about what you're losing."
Ukraine's Vladyslav Yepifanov finished second, with McGrath taking the bronze.
In the women's KL1 Ukraine's Maryna Mazhula led from start-to-finish to take the gold, with Chile's Katherinn Wollermann the silver and Paralympic champion Edina Mueller of Germany the bronze.
Pics by Bence Vekassy