Brazil's Luis Carlos Cardoso da Silva picked up his fifth paracanoe world title on the opening day of competition at the 2017 ICF World Championships in Racice, Czech Republic, on Wednesday.
Cardoso da Silva won the non-Paralympic VL1 men's 200 final, ahead of Hungary's Robert Suba and Russia's Pavel Gromov.
He finished fourth in front of his home crowd in the KL1 at last year's Rio Paralympics, and is hoping to win gold in the same event in Racice.
"The results last year inspired me to look at my mistakes, and to work on them, and correct them and try and to come here and try and win the gold medal," he said.
"I'm very happy to have won this race, it's four times in a row now. I was a little bit nervous at first, but I was very focussed.
In other non-Paralympic events on Wednesday, Russia's Larisa Volik won the VL3 women's final, ahead of Germany's Anja Adler and Great Britain's Lindsay Thorpe.
And Australia's Jocelyn Neumueller took out the VL1 women's title, with Japanese duo Akiko Nakajima and Monika Seryu taking second and third.
It was the biggest win of Neumueller's short paddling career, having come to Paracanoe on the eve of the 2016 Paralympics.
"It's a great feeling, for a class that's quite new and still evolving, I'm very happy with the way it turned out," Neumueller said.
"I still am quite new, and for me it is still very much a learning experience, and improvement to come. It's such an exciting time."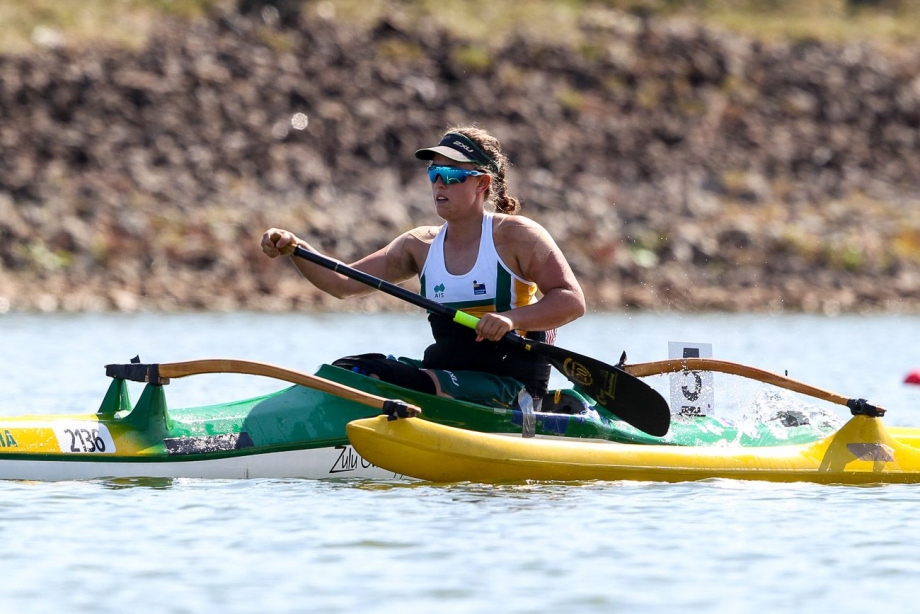 The 2017 ICF Canoe Sprint and Paracanoe World Championships continue in Racice on Thursday.
RESULTS
VL1 Men's 200
1. CARDOSO DA SILVA Luis Carlos (BRA)  55.356
2. SUBA Robert (HUN)                                58.617
3. GROMOV Pavel (RUS)                            59.689
VL1 Women's 200
1. NEUMUELLER Jocelyn (AUS)                1:12:335
2. NAKAJIMA Akika (JPN)                         1:17:251 
3. SERYU Monika (JPN)                            1:36:668
VL3 Women's 200
1. VOLIK Larisa (RUS)                                 59.341
2. ADLER Anja (GER)                               1:08:241
3. THORPE Lindsay                                 1:08:347