Germany's Elena Lilik won her first ever canoe slalom world cup gold medal and Italy's Giovanni De Gennaro won his first title for almost four years on the opening day of the 2023 International Canoe Federation season in Augsburg, Germany, on Friday.
Lilik was one of just three women in the K1 final to finish the challenging course without any errors. The 24-year-old posted a time of 101.66, to finish more than four seconds clear of Italy's Stefanie Horn, with Austria's Viktoriia Wolffhardt taking the bronze.
"It feels crazy because it's my first gold medal at a world cup, and at home, and I had a great run," Lilik said.
"When I got up this morning I felt super sick, I was so nervous. But after the semis I felt better, and I was so excited to race and happy that I delivered.
"It felt like I was having a great run. I knew I had a good run, and I knew it could be enough for a gold medal. It's really a perfect start to the year for me."
Reigning Olympic and world champion Ricarda Funk looked on track to challenge for the best time, but the German ran into trouble on the bottom part of the course and eventually finished fifth. Australia's Jessica Fox had a mistake in her semi-final and missed a gate, attracting a 50-second penalty which ruled her out of the final.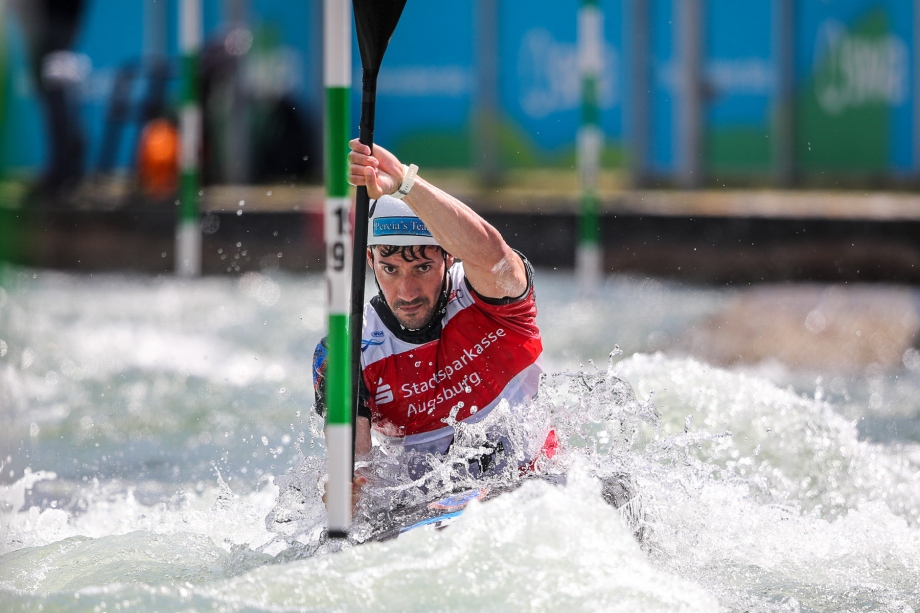 In the men's K1 final Italian Giovanni De Gennaro went one better than his world championship silver medal on the same course last year, snatching his first world cup gold medal since 2019. The 30-year-old overcame a slow start to post an error-free 90.71, with Great Britain's Rio 2016 gold medalist Joe Clarke almost three seconds back in second, and Germany's two-time Olympic bronze medalist, Hannes Aigner, taking third.
"I was really surprised because I was happy with my first run when I got a 92, and after my mistake I didn't know how much time I lost, but it felt like quite a lot," De Gennaro said.
"But then I had a better time at the finish line then my first run, which was something I really didn't expect. Luckily it was enough today.
"I felt strange because I thought with a mistake, it wouldn't be enough for the win. But then I thought maybe today was the day, because I saw a lot of mistakes in the second part of the race. This season is long, and I really want to focus on my main event."
The ICF Canoe Slalom World Cup continues on Saturday with semi-finals and finals in the men's and women's C1. France's Lucas Roisin was the quickest qualifier in the men's heats, while Germany's Andrea Herzog posted the best time in the women's.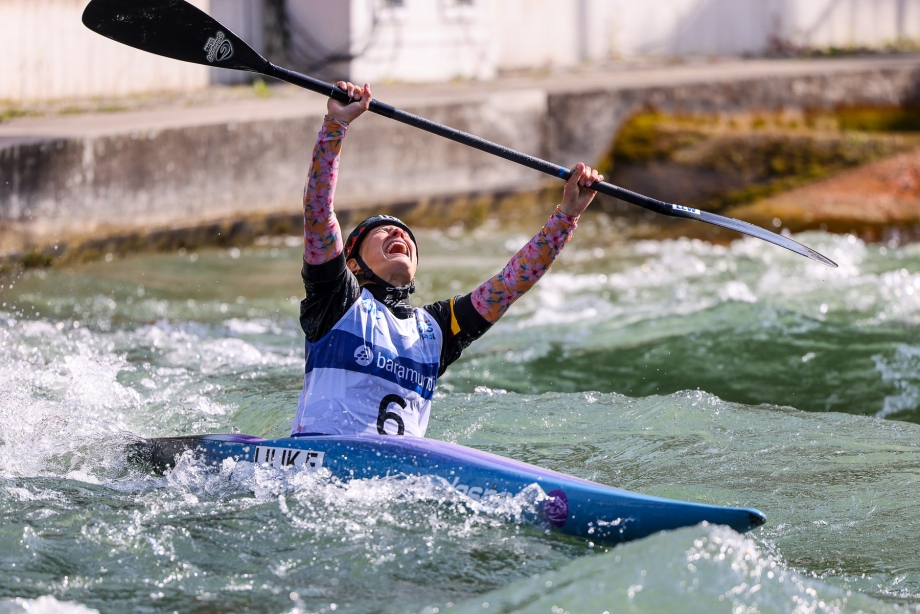 RESULTS
WOMEN'S K1.
LILIK Elena                (GER)  66 (0 seconds penalties)
HORN Stefanie (ITA)  95 (2)
WOLFFHARDT Viktoria (AUT) 14 (0)
MEN'S K1
DE GENNARO Giovanni  (ITA)  71 (0)
CLARKE Joseph (GBR) 93.69 (2)
AIGNER Hannes (GER)  74  (0)
Pics by Dezso Vekassy