Slovenia's Nejc Znidarcic has overcome a fever to post the fastest qualifying K1 time at the 2017 Wildwater World Championships in Pau, as he looks to win a second title.
And the Czech Republic's Ondrej Rolenc has begun his quest for a third world title with the fastest qualifying time in the men's C1.
France enjoyed a good afternoon on the water, with Clare Haab, the 2015 World Champion, fastest qualifier in the women's C1, while teammate Monon Hostens, the 2016 silver medallist, was fastest in the women's K1.
Znidarcic won his first and only K1 World Championship wildwater sprint title in 2012, but has finished second on four occasions.
On Wednesday he was 0.93 seconds quicker than teammate Anze Urankar, with Frenchman Gaetan Guyonnet third.
Znidarcic said he had not been feeling well in the lead-up to the race.
"I was really surprised that I was the fastest qualifier because I had some health issues in the past few days, even today I started with a fever," he said.
"But I had quite a good line, although I had a few mistakes at the end. But it seems the other guys did bigger mistakes.
"Now we wait two days and hopefully I will feel better. In the morning it is quite cold here, and in the afternoon it's quite hot. I hope by Saturday I will regain my power."
Znidarcic is not sure if this year will be the time he breaks through for another win, but said the signs in 2017 have been good.
"This year I have had nearly a perfect season," he said.
"I just had one second, at the European Championships, but I won all the World Cups, all the European Cups. But on this course you have to have a little bit of luck to win."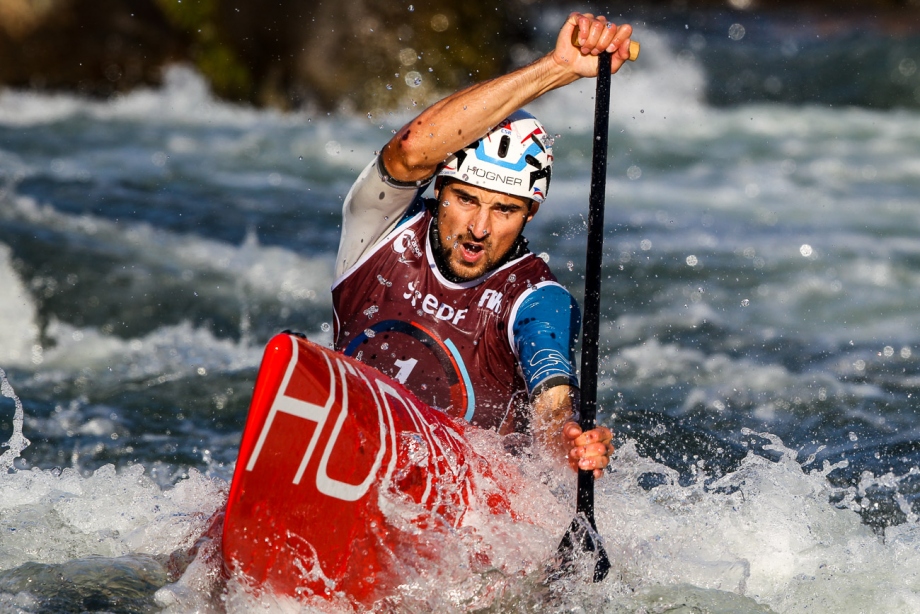 Ondrej Rolenc won men's C1 wildwater sprint titles in 2016 and 2014, and edged out Olympian Matej Benus to post the quickest time on Wednesday.
"I should be happy, but it is qualifying, not a final," he said.
"But I was too nervous today, I don't know why. Here it is a very special track and a very special place, because we are racing with the slalom event.
"There are so many people here and it is a big atmosphere."
Hostens could not have been more impressive in the women's K1, posting a time of 51.10 to finish 1.36 seconds ahead of Czech defending World Champion, Martina Satkova.
And Haab was equally impressive, her time of 56.78 stacking up well alongside the 57.33 of French teammate and second qualifier, Cindy Coat.