Some of the biggest names in world slalom made an impact on the opening day of the 2018 Canoe Slalom Australian Open at the Penrith Whitewater Stadium, but it was Tasmania's Daniel Watkins who provided the surprise in the hot conditions.
Australia's female padders kicked-off the regatta in style and shone in the C1 class. Two time Olympic K1 medallist Jess Fox (NSW) and 2017 World Championships Team medallists Rosalyn Lawrence (NSW) and Noemie Fox (NSW) led the ranks coming in first, second and third respectively.
"My C1 run was good. Very solid but I was low in the last half, so could have been faster but I was happy. It's awesome having so many people from all over the world here. It's super exciting just being able to watch such a stacked field and learn from them all," Ros Lawrence said.
A record number of sixteen countries are competing over the weekend, with 269 starters battling it out on the 2000 Sydney Olympic Canoe Slalom course.
"I think it's our biggest Oz Open ever with almost 270 entries and I'm really looking forward to racing this weekend with so many internationals out here. It feels like a World Cup and a really big race and it's one of the biggest international races of the year here in Australia," Penrith local Jess Fox said. 
2018 Australian National Champion Daniel Watkins (TAS) surprised everyone when he finished first in the men's K1 heats, with a time of 88.43 seconds. K1 2016 Rio Olympic bronze medallist Jiri Prskavec (Czech Republic) and Michal Smolen (USA) finished second and third, while 2016 Olympian and K1 Oceania Champion Lucien Delfour (NSW) finished fourth.
While the Internationals are enjoying being able to escape European winter and training and racing in Australia summer the heat also posed a challenge for some of the athletes.
"The weather is definitely affecting me, but I'm happy with today's result and we shall see if it's good enough against the rest of these boys. Coming here is always special and I love the amount of people who have turned up," dual Olympian and London 2012 bronze medallist Hannes Aigner from Germany said. 
The internationals dominated the men's C1 heats, with 2016 Rio bronze medallist Matej Benus (Slovakia) coming in first with a time of 95.96 seconds, three seconds quicker than Frenchman Edern Le Ruyet. 
In the women's K1, Ricarda Funk (Germany) came in two seconds quicker than World Champion Jessica Fox. Funk dominated last year's canoe slalom World Cup circuit before finishing third behind Fox at the Pau World Championships and her duel with Fox in the kayak is one of the highlights of this weekend. Great Britain's Fiona Pennie finished the heats in third.
Saturday (February 17) sees the finals of the K1 men and C1 women, with the C1 men and K1 women finals scheduled for Sunday (February 18).
The 2018 Canoe Slalom Australia Open has attracted record numbers of 269 starters from sixteen countries showcasing some of the best slalom paddlers in the World, including a team from Japan, the host country of the 2020 Tokyo Olympic and Paralympic Games.
It is the second international canoe slalom event of the year for Australia's paddlers following the Canoe Slalom Oceania Championships, Auckland, New Zealand at the end of January (Jan 27 – 29 2018). Results from both events count towards selection to the 2018 Australian Slalom Team.
See full schedule here: http://canoe.org.au/wp-content/uploads/2018/02/2018-AUS-OPEN-detailed-schedule-for-Teams.pdf
Live Results can be followed here: http://bit.ly/18AusOpenLiveResults
For more about the event see here:
http://canoe.org.au/events/2018-canoe-slalom-australian-open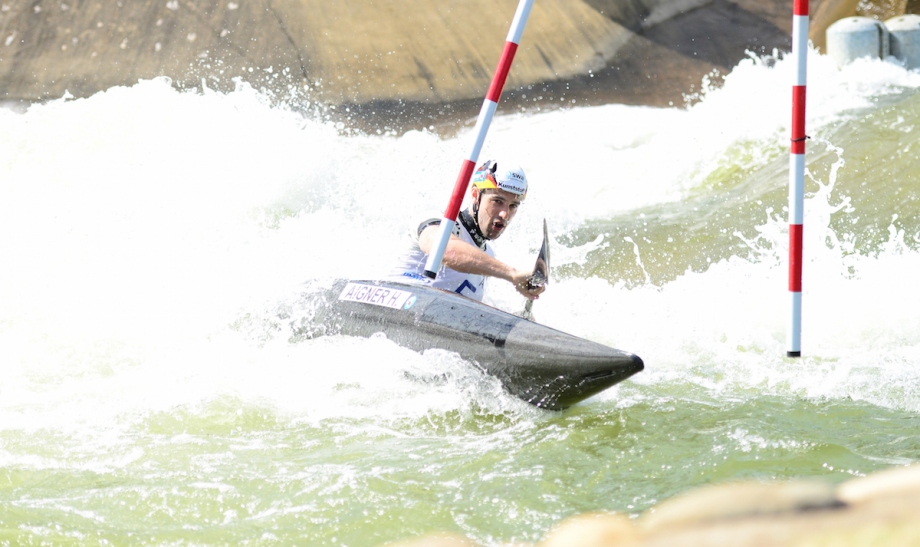 Cora Zillich