France and Slovenia take final canoe golds on offer at Youth Olympics
15-year-old French paddler Doriane Delassus picked up a gold medal to go with the silver she won 24 hours earlier, and Slovenia's Lan Tominc lived up to his pre-race hype to take men's gold on the final day of canoe competition at the 2018 Youth Olympic Games in Buenos Aires.
Delassus won silver in the women's kayak slalom obstacle on Monday, but went one better on Tuesday by holding out Germany's Zola Lewandowski to win the women's canoe slalom obstacle gold.
"I still don't realise that I have won it," Delassus said.
"I'm in a hurry to go back to France and show my medal to my family and friends."
The teenager, who turns 16 next month, said she felt relaxed before the canoe final after winning silver in the kayak the previous day.
"I wanted to do better than yesterday, but I was already really happy because I already had a medal," Delassus said.
"I was a little more calm today, because I had already a medal, so if I didn't get anything today, I already had something."
The gold medallist from Monday's kayak, Slovakia's Emanuela Luknarova, took the bronze in the fastest time of the competition.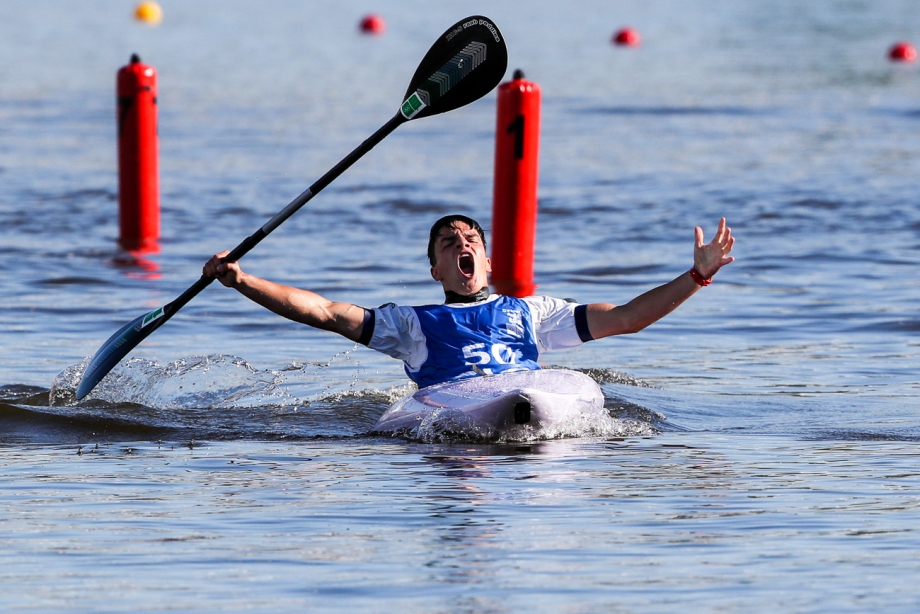 Slovenia's Lan Tominc came to Buenos Aires with high expectations after a commanding performance at the YOG qualifiers in Barcelona in April.
But after watching his Chinese opponent, Changheng Guan, he knew he would be in for a tough final.
"I actually dreamed that it would be us in the final after I watched him in training," Tominc said.
"I knew he was going to be tough. I just tried to think about everything else, the course and the crowd cheering.
"I was just trying to be calm as much as possible. But I was not calm. I was shaking. I'm still shaking, but now I am shaking with joy."
16-year-old Tominc said his result showed he had done everything right in his preparation.
"Barcelona was a showing of where I am as a paddler, and here I was able to show a little bit more than I did in Barcelona," he said.
"It shows that I was well prepared. I'm really happy. I'm proud of myself, I really don't know what to say."
Guan took the silver for China, while France's Tom Bouchardon won the bronze.
Athletes from 16 countries and all five continents won canoe medals over the four days of competition in Buenos Aires.
RESULTS
WOMEN'S CANOE SLALOM OBSTACLE
DELASSUS Doriane         (FRA)  1:26:080
LEWANDOWSKI Zola     (GER)  1:26:860
LUKNAROVA Emanuela (SVK)  1:25:750
MEN'S KAYAK SLALOM OBSTACLE
TOMINC Lan                    (SLO)  1:08:950
GUAN Changheng          (CHN) 1:09:920
BOUCHARDON Tom       (FRA)  1:11:090