Last week it was a little-known Cuban, this week it was an unheralded Frenchman who upset the big guns in the men's C1 1000 at an ICF canoe sprint world cup.
Adrien Bart crept along the extreme outside lane nine, surprising a world-class field that included two-time Olympic champion, Sebastian Brendel of Germany, Brazil's Rio 2016 silver medalist, Isaquias Dos Santos, and Czech three-time world championship silver medalist, Martin Fuksa.
"Last week in Poznan the Cuban guys showed me it is possible to beat these guys," Bart said.
"They showed me the way, and I said okay, I can do that too. We will see the consequence of this win later, but for now I am really happy. The more I race, the more comfortable I feel."
Bart squeezed out Fuksa by 0.4 of a second, with Poland's Tomasz Kaczor finishing third. Brendel finished fourth, while Dos Santos faded to finish ninth.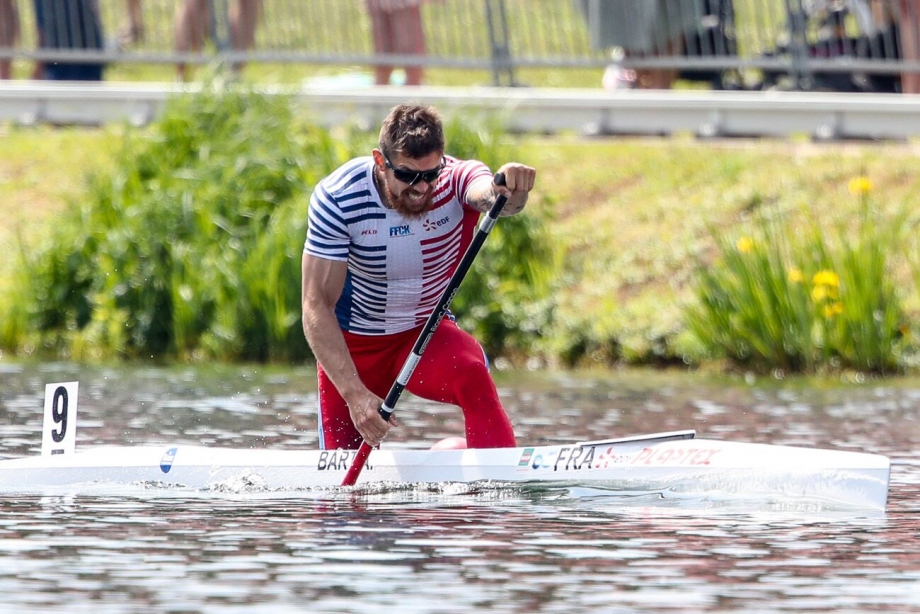 Denmark's Emma Jorgensen triumphed in the women's K1 200, providing her with a welcome return to the top of the podium. New Zealand's two-time Olympic champion, Lisa Carrington, was absent, throwing the race wide open.
"I feel in a lot better shape this year, I've been working a lot more in the boat and I graduated last year in December, so my focus is now on the kayaking, so I think that is pretty good," Jorgensen said.
"Some days are better than others, and I think everyone knows that. But I know I have more, and I am still young."
Spain's Teresa Portela finished second, and Sweden's Linnea Stensils took the bronze.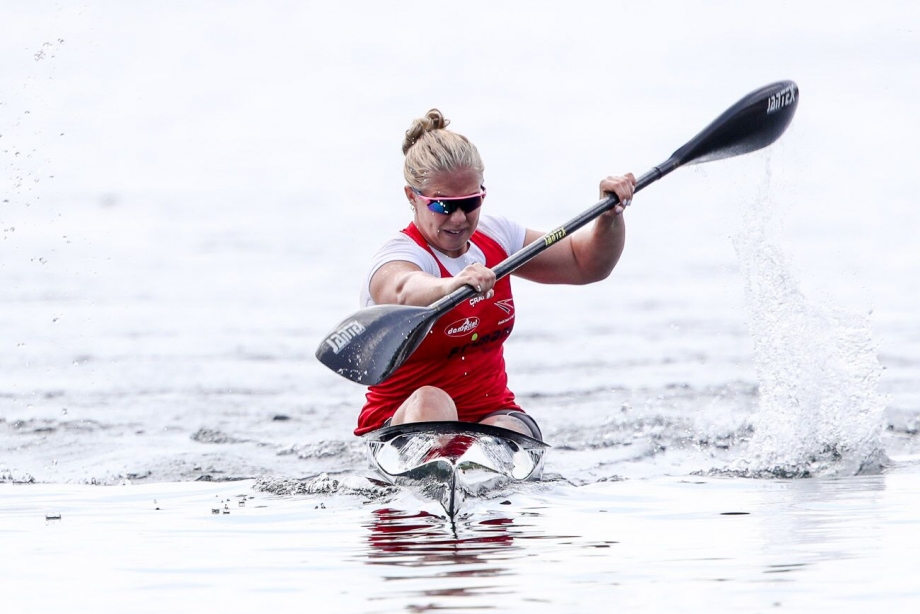 Great Britain's Liam Heath rarely finds himself anywhere but on the top of the podium, and it was the case again on Saturday as he saw off Spanish world champion, Carlos Garrote, in the K1 200.
Garrote, who won the world title in Heath's absence last year, missed last week's opening world cup, setting the scene for a showdown in Duisburg.
"I felt as nervous as I feel going into any race, so I just focus on what I'm doing and what I want to do," Heath said.
"If there's too much distraction you don't put the attention into what you're doing. It was great to have him on the start line and to test your mettle against him, but everyone's quick and it's just about trying to get that speed."
Olympic silver medalist Maxime Beaumont of France once again found himself in the runners-up position, while Lithuania's Arturas Seja took the bronze. Garrote was fourth.
France's Manon Hostens and Sarah Guyot turned a fourth placing one week ago in Poland to a gold medal in the K2 500 in Duisburg. The pair are still finding their way as a crew, but are quickly establishing themselves as a Tokyo Olympic prospect.
They are also part of a very strong French K4 500 crew.
"We are learning each day, so we are improving, so we have to keep paddling together to learn more and get better," Hostens said.
"Last year we just had four races together, and today is the beginning of the new season. We have to change our mind when we do the K4, but it is good to have to try and adapt between the K2 and the K4."
Slovenia's Spela Ponomarenko Janic and Anja Osterman finished second, while Belgium's Hermien Peters and Lize Broekx took the bronze – a reversal of the minor medal positions from one week earlier.
Canada's Laurence Vincent-Lapointe was once again immovable as the greatest female canoe paddler in the world today, cruising to another gold medal in the C1 200.
The biggest threat to the tall Canadian appears to be herself. Vincent-Lapointe found herself being violently ill just minutes before the race after over-hydrating.
"I think it was a mixture of being super stressed, and I think I also drank too much water," Vincent-Lapointe said.
"My fear is to get dehydrated, so I drank a lot of water, and I got on the dock before the race, and I was throwing up so much. It was my first time to do this, so I thought I was going to be stressed.
"But once I got on the water I felt fine, and on the start line I was super calm."
Canadian teammate Katie Vincent once again took the silver, with Hungary's Kincso Takacs in the bronze medal position.
The second ICF Canoe Sprint World Cup in Duisburg finishes on Sunday.