The Polish canoe team had many reasons to celebrate during the third competition day of the 2017 ECA Canoe Slalom European Championships in Ljubljana – Tacen. In the men's kayak final Mateusz Polaczyk and Dariusz Popiela finished the race in positions one and two and Filip – Andrzej Brzezinski won silver medal in men's C2 event. 
In a very tight final of the men's kayak event Mateusz Polaczyk celebrated his first individual medal at the European Championships. The 29-year-old paddler already had two individual silver medals and one bronze from World Championships, in addition to five team medals from European Championships and two from World Championships. 
"I am really shocked and really satisfied, because I always had problems with European Championships. I have three medals from World Championships and nothing from European, so I am really happy to take the gold in Tacen," said Polaczyk.
Only 0.57 seconds behind him was his compatriot
Dariusz Popiela
and
Jiri Prskavec
(CZE), defending champion, finished third. This is his fifth individual medal from the European Championships.
In women's C1 final
Kimberley Woods
from Great Britain celebrated her second European Champion title. She was the best also in 2015 in Markkleeberg, Germany. Her advantage was the biggest of all in the finals we saw today.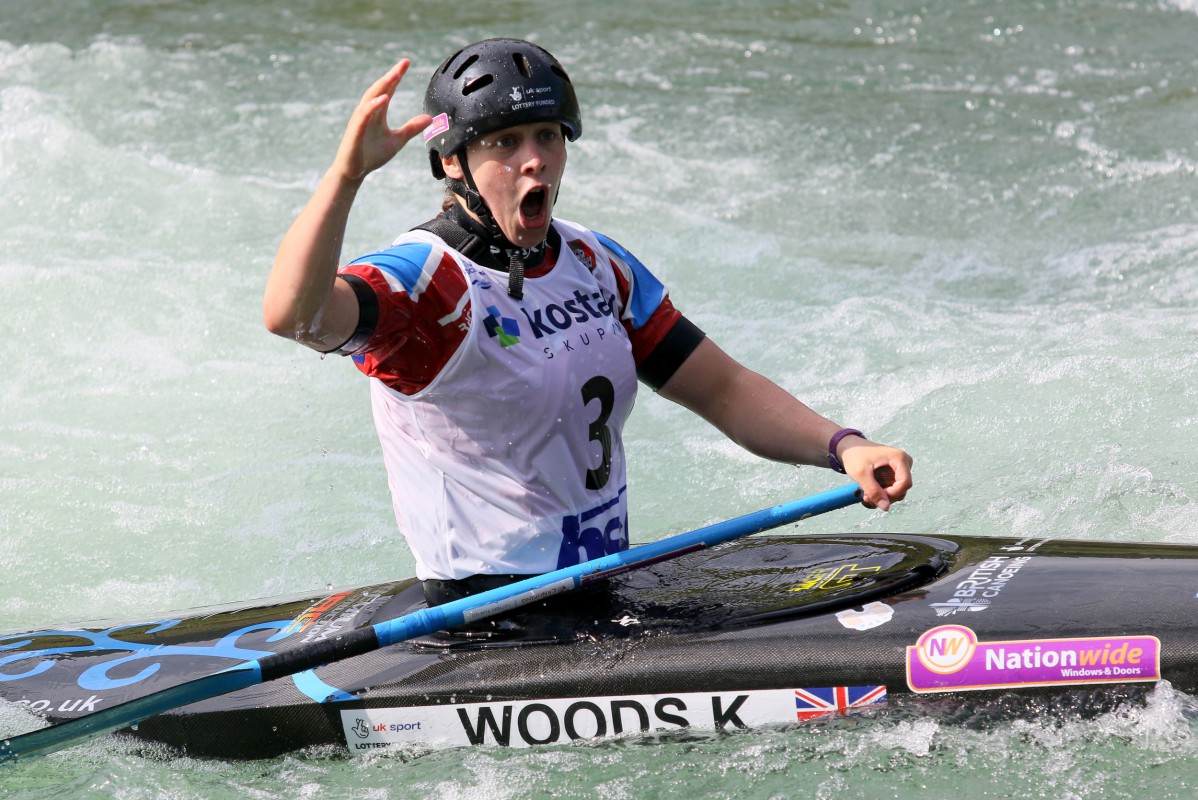 Woods was the best also at last year's World Cup final held on the same course, so she is very fond of the venue.
"Solkan is one of my favourite courses as well. Tacen is one of the best with the big drop at the bottom. Not having trained much at the bottom of this course, it is so big and bouncy, and I train in Lee Valley which is the same as here. So, this is one of my favourite courses."
Tereza Fišerova (CZE) was 2.59 slower to pick up silver medal and
Nadine Weratschnig
(AUT) was third.
In the final event of the day French crew
Pierre Picco
–
Hugo Biso
won European Champion title in men's C2.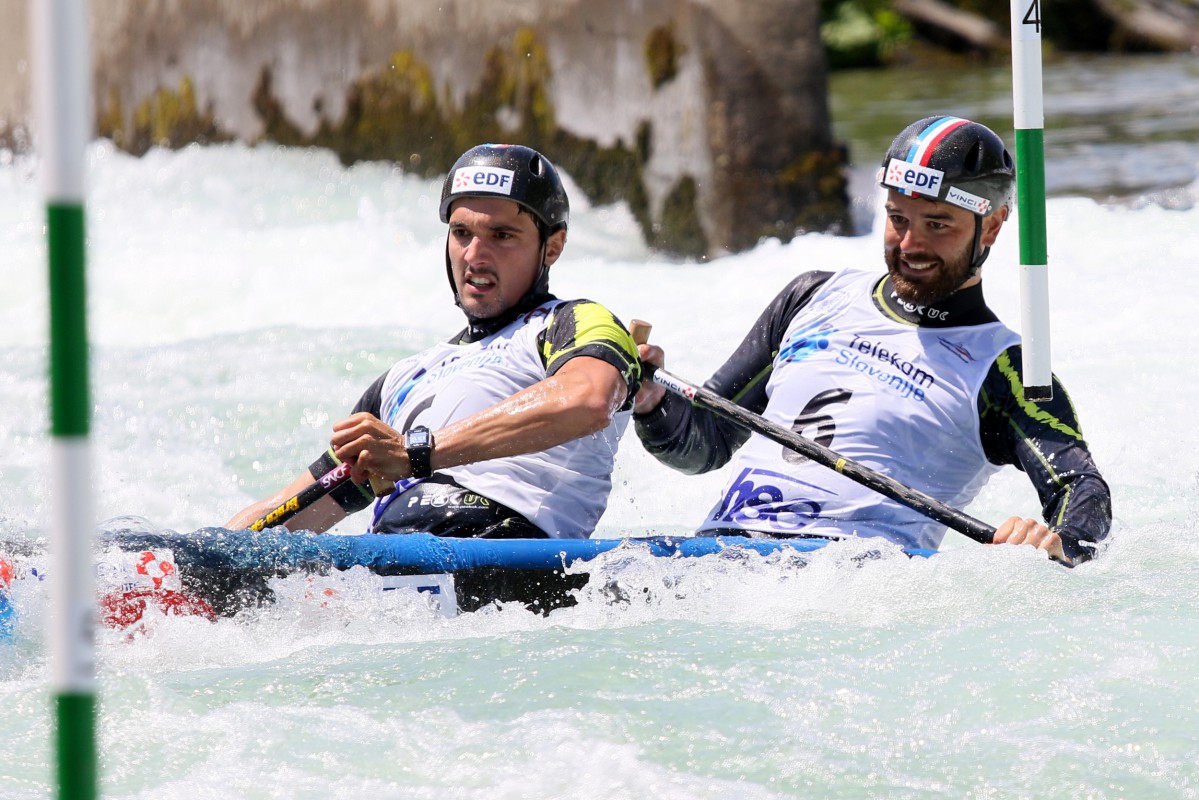 "It is amazing day. This is our first victory in senior [category]. We like the place," said
Hugo Biso
, and
Pierre Picco
added, "Our run was very very good, it was a great pleasure to practice C2 here. I am very very happy."
Polish duo Filip and
Andrzej Brzezinski
was second and Czechs Jonaš Kašpar and Marek Šindler finished third.
On Sunday the 2017 ECA Canoe Slalom European Championships will close with semi-finals and finals in women's K1 and men's C1 events.
Official website: www.slalomtacen.com
Results: https://slalomtacen.com/2017-rezultatiresults/
Video from the championships, including LIVESTREAM, can be found at ECA Youtube Channel - Canoe Europe: https://www.youtube.com/canoeeurope