Great Britain's dominance of international paracanoe continued on Saturday with the team winning another three gold medals at the ICF World Championships in Dartmouth, Canada.
Charlotte Henshaw once again led the charge, picking up her second gold of the weekend and her fourth KL2 world title. Teammate Jack Eyers successfully defended his men's VL3 gold, while Laura Sugar overcame two days of illness to defend her KL3 crown.
Brazil's Igor Tofalini returned to the top of the podium for the first time since 2018 in the men's VL2, while Ukraine's Maryna Mazhula added a fourth consecutive KL1 title to her already impressive career.
Eyers, who missed qualification for the Tokyo Paralympics, said he felt a lot of pressure heading into Saturday's final.
"Coming into this I probably never experienced so much pressure coming into a race," Eyers said.
"Just being at the top, there is so far to fall. Missing Tokyo will always hang over me. The Paralympic Games is the pinnacle, it's what we all work for, it's what people recognise.
"It had a massive impact on me, but it just fuels the fire. Two years to go, let's go."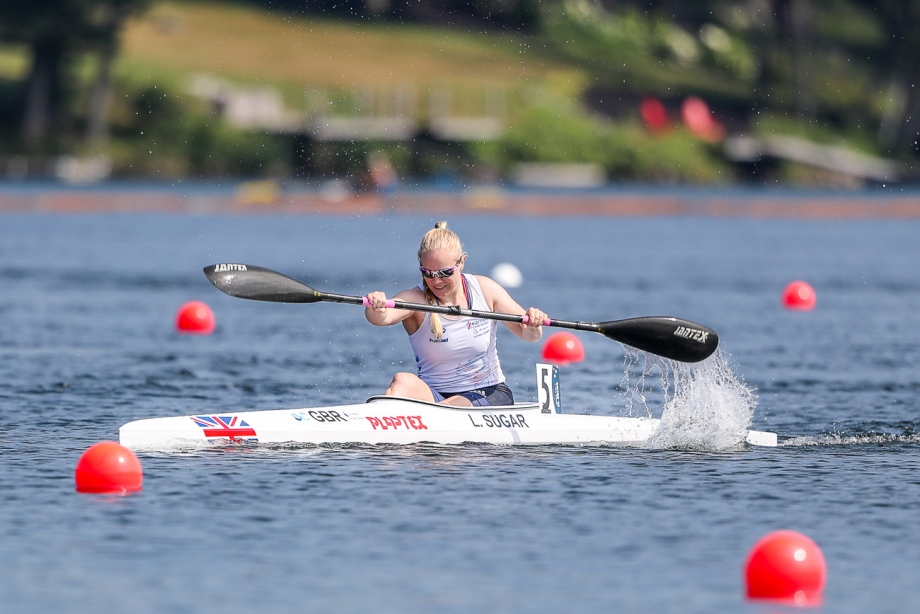 Sugar was not sure if she would be able to race after battling illness for two days leading into Saturday's KL3 final. But the defending Paralympic and world champion led from the start to add another KL3 title.
"I've not been vey well the last couple of days, but there was going to be no excuses," Sugar said.
"I just told myself I can race, I'm a racer, and I like racing. We had nine really fast girls on the line, I was really excited to be part of it and really chuffed to come away with the gold.
"There's been a lot of emotion for the past day or two, because I was desperate to race and I knew I had worked my butt off to get back in really good shape. I didn't want it to go to waste, and it hasn't."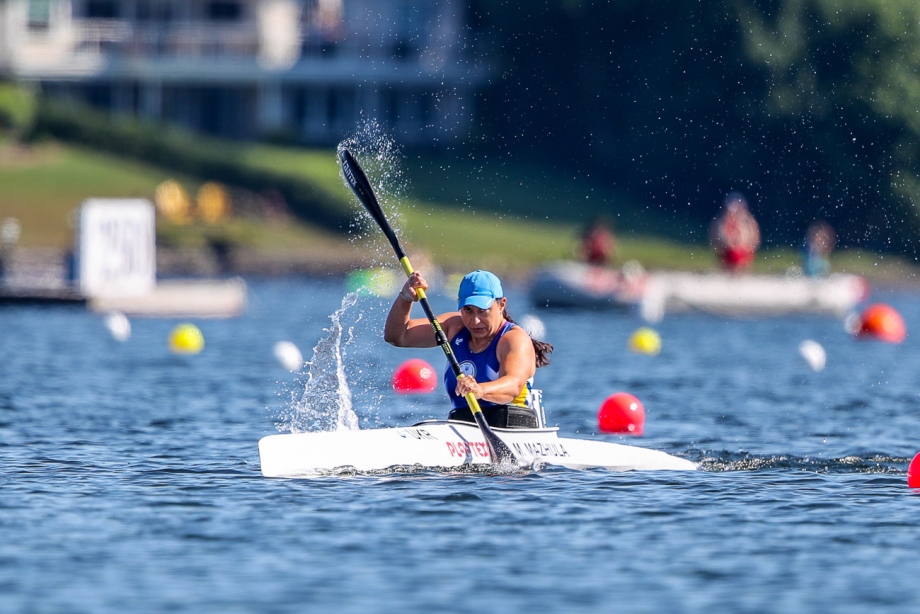 An emotional Maryna Mazhula took her fourth KL1 world crown for Ukraine.
"It's so hard right now, training, competing, because in my mind is always Ukraine and my parents," Mazhula said.
"I'm worried about them, and I pray every day that God could stop the war in Ukraine. I'm glad I won today, and Ukraine can win tomorrow."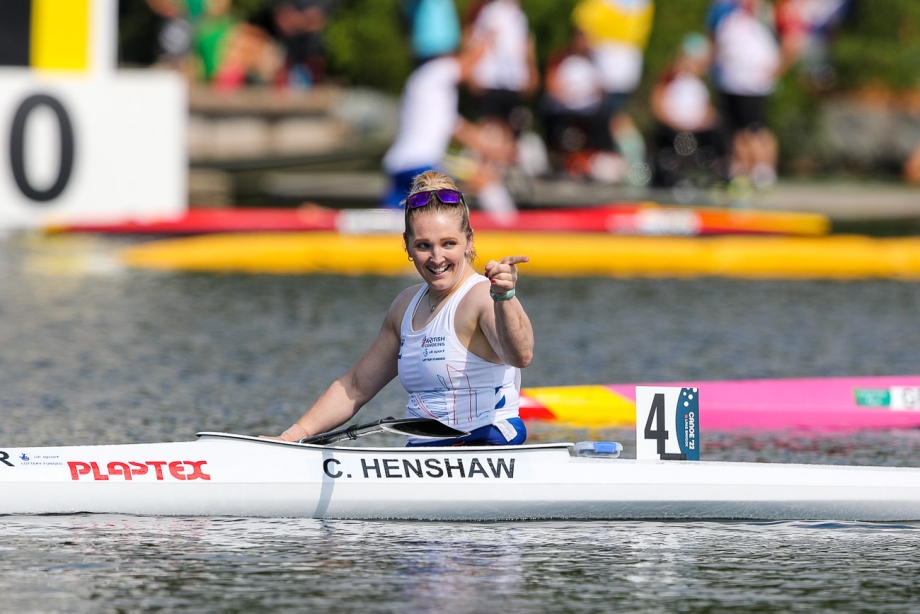 Great Britain's Charlotte Henshaw became a double world champion for a third consecutive year, adding the women's KL2 to the VL3 gold she won on Friday. She said the racing is becoming much harder.
"The competition is moving forward, the sport is getting more and more competitive, and we're really grateful in Britain to be at the forefront of that," Henshaw said.
"It is going to be tough to keep doing this, but my mindset going into the next few years and beyond is that it is very easy to get complacent when you're at the top of the pack and everyone else is chasing you, and we're really conscious that we don't want to do that."
After waiting four years, Brazil's Igor Tofalini became a world champion again, beating Brazilian teammate and reigning world and Paralympic champion Fernando Rufino in a tight finish.
RESULTS
WOMEN KL1
MAZHULA Maryna  (UKR) 51.86
WOLLERMANN Katherinne (CHI) 32
HENNESSY Brianna (CAN) 52.89
MEN VL2
TOFALINI Igor    (BRA) 51.67
RUFINO Fernando (BRA) 52.00
MOURAO Norberto (POR) 53.26
WOMEN KL2
HENSHAW Charlotte (GBR) 47.60
WIGGS Emma (GBR) 48.29
VARGA Katalin (HUN) 49.97
MEN VL3
EYERS Jack                   (GBR) 47.13
YEPIFANOV Vladyslav  (UKR) 47.29
SHERKUZIEV Khaytmurot (UZB) 47.92
WOMEN KL3
SUGAR Laura (GBR) 46.48
BARBOSA Nelia (FRA) 46.84
LABERER Felicia (GER) 46.93
Pics by Dezso Vekassy