Great Britain's domination of international paracanoe events has continued in Copenhagen, with two more titles at the ICF world championships on Friday.
Paralympic champion Emma Wiggs successfully defended her VL2 world title, while Jack Eyers pipped his British teammate Stuart Wood to take the men's VL3. Brazil's Fernando Rufino de Paulo added the men's VL2 world title to the Paralympic gold he won in Tokyo two weeks ago.
Great Britain was the most successful paracanoe nation in Tokyo, winning three gold medals, a silver and three bronze medals. On Friday Wiggs won her ninth ICF world title, and her third in VL2.
"It's a great finish to the year, it's been a long year for me," Wiggs said.
"It's been quite hard, I thought I would be able to just switch it back on, but the recovery has taken a lot longer than I thought. But I just did my best and tried to get the job done.
"I'm going to take a bit of a break now, and then I'll get back to training and see what is around the corner."
The Russian Canoe Federation's Mariia Nikiforova took the silver, while Brazil's Debora Raiza Ribeiro Benevides finished third.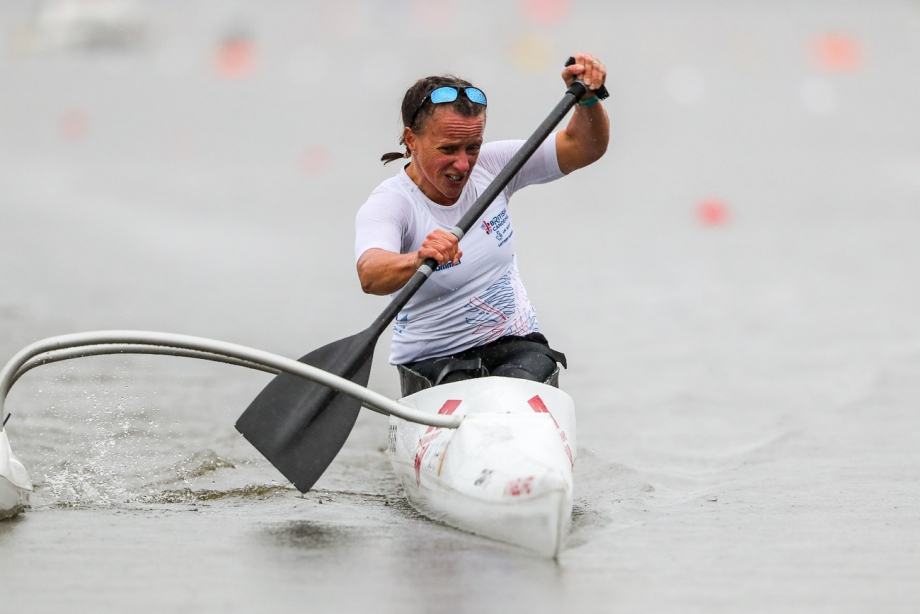 Jack Eyers lost out in a tough qualification battle with Stuart Wood for Tokyo Paralympic selection, but received some compensation Friday when he pipped his British teammate for the VL3 gold.
"It had a very strange atmosphere coming in for me," Eyers said.
"Watching the guys compete in Tokyo, I had a couple of emotions. One was real disappointment of not being there, but the other was excitement for the seven medals.
"Coming into today almost felt like I had already raced, I felt like my season was over already, so I really did have to put myself back up. This is awesome, I'm buzzing, it hasn't really sunk in."
Wood finished just point one of a second behind Eyers, with Ukraine's Vladyslav Yepifanov taking the bronze.
Tokyo Paralympic gold medalist Fernando Rufino of Brazil lived up to his nickname as the "steel cowboy" with an impressive win in the men's VL2, his first world title.
Rufino, who claims to have had 80 accidents, including being struck by lightning, during his life, beat Spain's Higinio Rivero and Tokyo bronze medalist Norberto Mourao of Portugal.
"Paralympic champion, world champion, what a year," Ruffino said.
"Paris 2024, here I come."
The 2021 ICF Paracanoe and Canoe Sprint World Championships continue in Copenhagen on Saturday.
Pics by Bence Vekassy