Great Britain's Charlotte Henshaw kicked off her ICF Paracanoe World Championship campaign with a gold medal on the opening afternoon of competition in Szeged, Hungary.
Henshaw won gold in the non-Paralympic VL3 200, while there were also gold medals for Japan's Monika Seryu in the women's VL1 200, and for Ukraine's Mykola Fedorenko in the VL1 200 – also both non-Paralympic event.
Henshaw's main focus this week will be the defence of her women's KL2 gold from last year's world championships, but she said she was happy to claim the VL3 title after finishing third last year.
"For me it's nice to get that bonus event under my belt," she said.
"I don't spend a lot of time in this boat, I've probably done about five sessions this year. It's good to get in it every now and again, and if it gets onto the program for Paris 2024, I might spend a bit more time in it."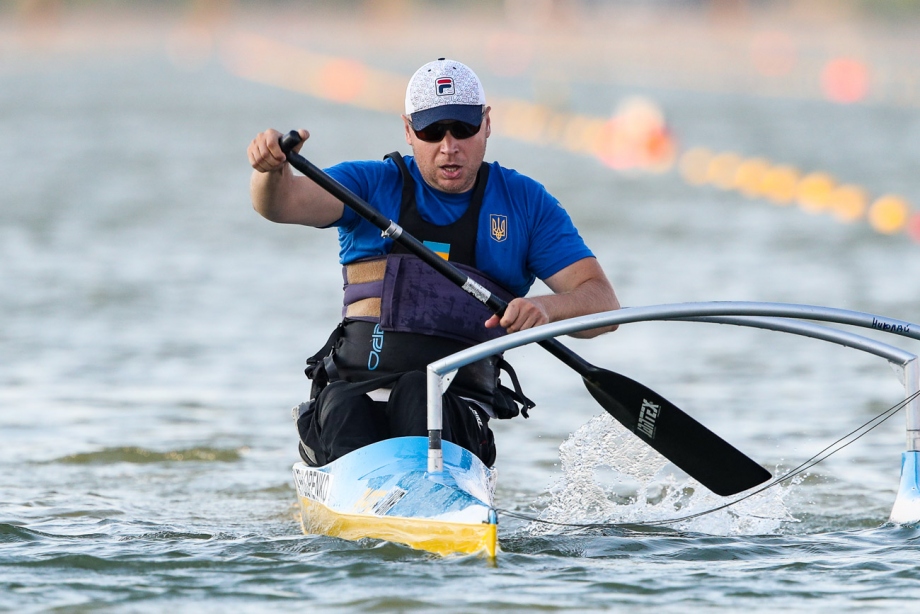 Fedorenko saw off the challenge of German reigning world champion Peter Happ and Chile's Robinson Mendez to take the VL1 gold.
"It is a very special moment for all Ukranians when they get to represent their country like this," Fedorenko said.
Monika Seryu is used to racing against herself in the women's VL1 200, but on Wednesday she had to see off the challenge from Germany's Esther Bode. She also had to overcome tricky wind conditions.
"There was a strong headwind, so it was difficult to keep direction," she said.
"It is very special to be world champion for a third time."
In other Paracanoe racing, Australia's Curtis McGrath will get to defend his two world titles after qualifying for the finals of both the KL2 and the VL3, Italy's Esteban Farias won his heat of the men's KL1, and Ukraine's Serhii Yemelianov looked strong in the first round of the men's KL3.
In the women's KL2 both Henshaw and her British teammate, Emma Wiggs, won their way through their heats, while their could also be a British showdown in the women's KL3, after Hope Gordon and Laura Sugar both impressed in their heats.
In able bodied racing, defending Olympic champions Lisa Carrington of New Zealand and Liam Heath of Great Britain both easily won their heats in their 200 metre races.