Paracanoe convert Charlotte Henshaw tightened her grip on the women's KL2 with another stirring win at the ICF Paracanoe World Cup in Poznan, Poland, on Friday.
The two-time Paralympic swimmer once again finished ahead of her teammate, and 2016 Rio gold medalist, Emma Wiggs, in the 200 metre race.
Earlier an emotional Wiggs overcame a disrupted preparation and a painful wrist injury to take gold in the women's VL2.
Wiggs punched the water with delight after repeating her result from the 2018 ICF world championships.
Other gold medals on Friday were won by Russia's Roman Serebryakov in the men's VL2, Ukraine's Vladyslav Yepifanov in the men's VL3, Uzbekistan's Shaknoza Mirzaeva in the women's KL3, and Brazil's Luis Cardoso Da Silva in the men's KL1.
Henshaw revealed after her win that she had also overcome a disrupted preparation because of a rib injury.
"It was enough to take its toll a little bit there at the end," Henshaw said.
"A few weeks ago I wasn't even sure I was going to be at this event, so to complete a full program is a bit of a personal goal that I wanted.
"You can't reach your limit without having someone pushing you, and I absolutely would not be where I am without Emma."
Russia's Nadezda Andreeva took the bronze.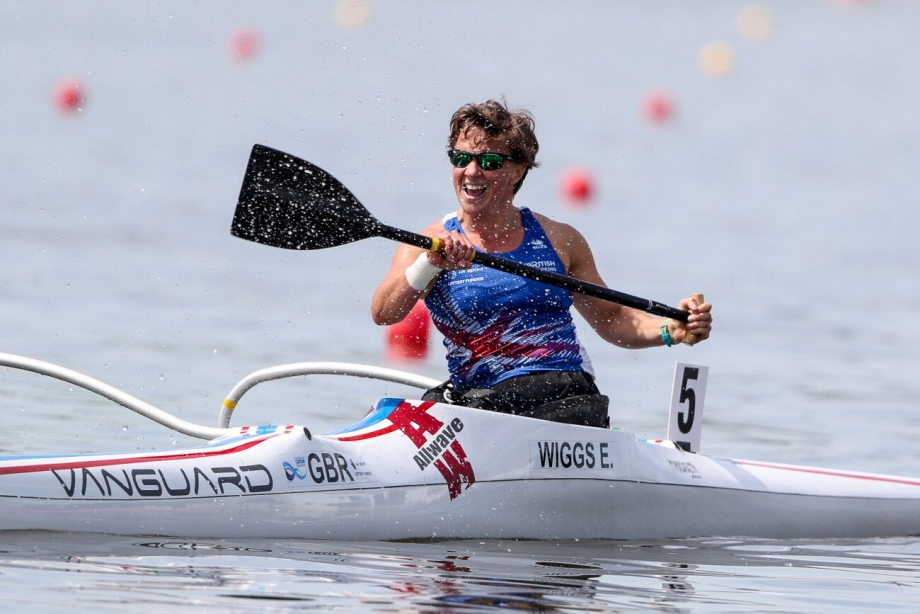 Wiggs had cause for celebration earlier in the day with a win in the VL2.
"All the emotion of being back on the water after a pretty tough year, I think it was nice to be able to deliver in better conditions," Wiggs said.
"I believed more in myself today than yesterday. I believed I could do a decent run, I just wanted to be able to it at the end of what's been quite an emotional and tough week.
"I often struggle with confidence, so to no I have quite a disrupted year and to still be able to get out there and be competitive with the best in the world is a huge boost."
Australia's Susan Seipel took the silver, while there was a dead-heat for bronze between Russia's Mariia Nikiforova and Great Britain's Jeanette Chippington.
After nearly five years of paracanoe paddling, Ukraine's Vladyslav Yepifanov took the gold in the men's VL3, edging out Brazilian world championship silver medalist Caio de Carvalho and France's Eddie Potdevin. Less than one second covered the top four finishers.
"It was hard work, I have come a long way to do this," Yepifanov said.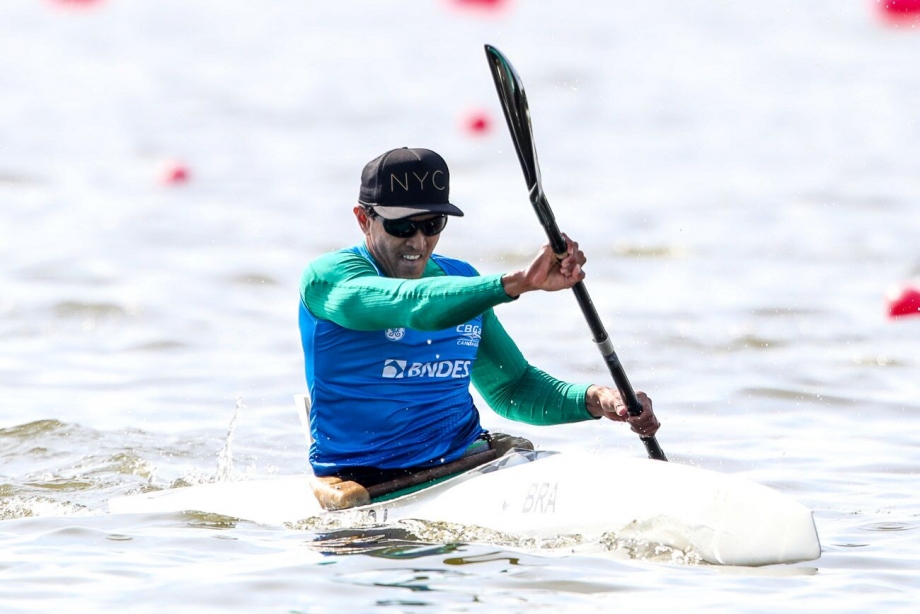 But gold did come for Brazil, courtesy of world championship bronze medalist, Luis Cardoso Da Silva, in the men's KL1. He edged out world champion Esteban Farias of Italy, with Paralympic gold medalist Jakub Tokarz taking the bronze.
Russia's Serebryakov broke through for a win in the men's VL2 final, beating home-town favourite Tokarz by just 0.056 of a second. Another Russian, Igor Korobeynikov, finished third.
And it was a return to the winner's circle for Uzbekistan's Shaknoza Mirzaeva, who won the women's KL3 gold medal ahead of Great Britain's Laura Sugar, with Paralympic silver medalist Amanda Reynolds of Australia third.
Mirzaeva was a world championship silver medalist in 2017, and won gold at the ICF paracanoe world cup in Hungary last year.
The final medals of the paracanoe program will be contested on Saturday.