Chinese Taipei won its first ever International Canoe Federation world cup gold medal and Ukraine's Liudmyla Luzan won her second gold for the weekend in non-Olympic events on the final day of canoe sprint competition in Poznan on Sunday.
Kuan-Chieh Lai followed through from an encouraging fourth in the C1 500 in Szeged two weeks ago to lead all the way for gold in the same race in Poland, giving Chinese Taipei its greatest canoe sprint moment.
"Its our first medal, so I'm so happy, but I think I was just lucky," Lai said.
"I've been training in the Czech Republic for two months. I felt I was paddling strongly, but I felt very good here."
Silver went to Ukraine's Taras Mazovskyi, with Germany's Moritz Adam taking bronze.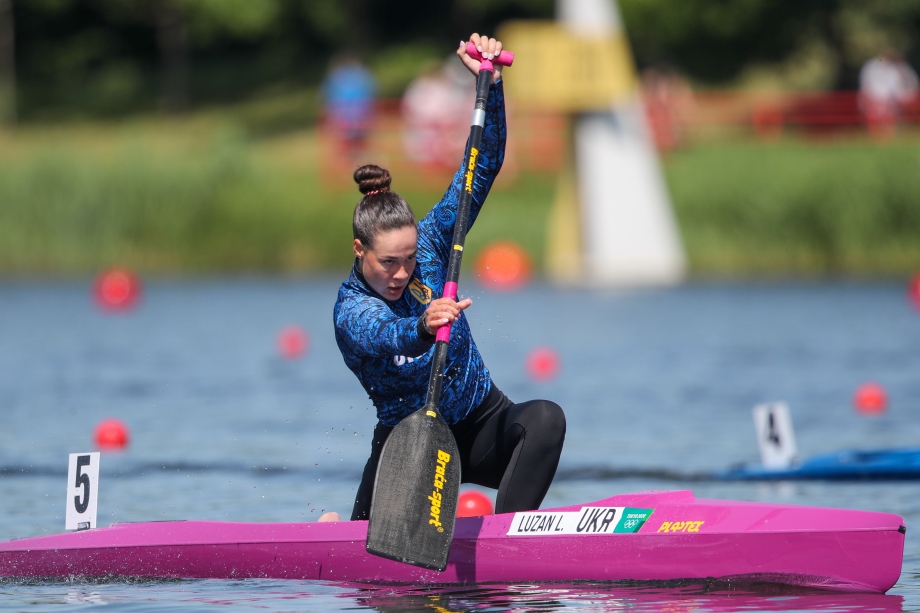 Ukraine's Liudmyla Luzan followed her C1 200 gold on Saturday with gold in the women's C1 500 on Sunday, proving too strong for Hungary's Zsofia Kisban and Croatia's Vanesa Tot.
Czech Josef Dostal bounced back from two disappointing K1 1000 results with a victory in the men's K1 500, and said he had been struggling with a new paddle.
"I've been struggling quite a bit for the past month, so I was just trying to focus on myself," Dostal said.
"I need to do some more hard training sessions, and road testing some new paddles. The paddle I am using is very good, but I think the shaft is a little bit smaller, that might be the problem."
Portugal's Fernando Pimenta took the silver, with Denmark's Rene Poulsen taking the bronze.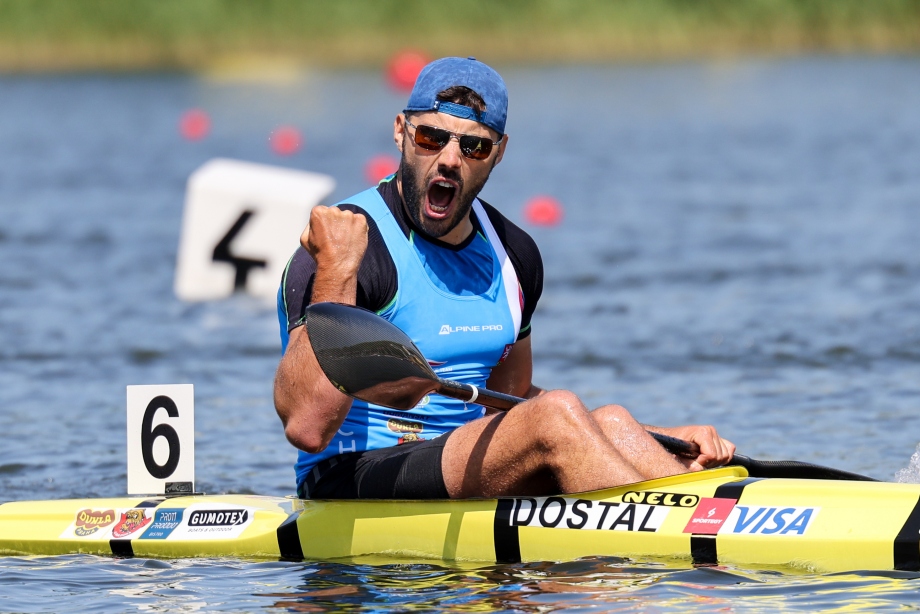 In the mixed races, Poland's Amelia Braun and Julusz Kitewski won the C2 500, while Portugal's Pimenta and Teresa Portela won the K2 500.
Denmark's Mads Pedersen and Hungary's Balazs Adolf made it back-to-back 5000 metre titles with convincing wins on Sunday afternoon. Adolf made a decisive move on the final portage of the men's C1 to clear out for a comfortable win oner Poland's Mateusz Borgiel and Italy's Carlo Tacchini.
In the K1 Pedersen made his move on the third of the five portages, overtaking early race leader Fernando Pimenta from Portugal, with Norway's Jon Vold taking bronze.
"I was not too much in control, but I just tried to stay calm and was very mindful about what the people around me were doing," Pedersen said.
"I was relaxed and comfortable, but of course it was pretty hard."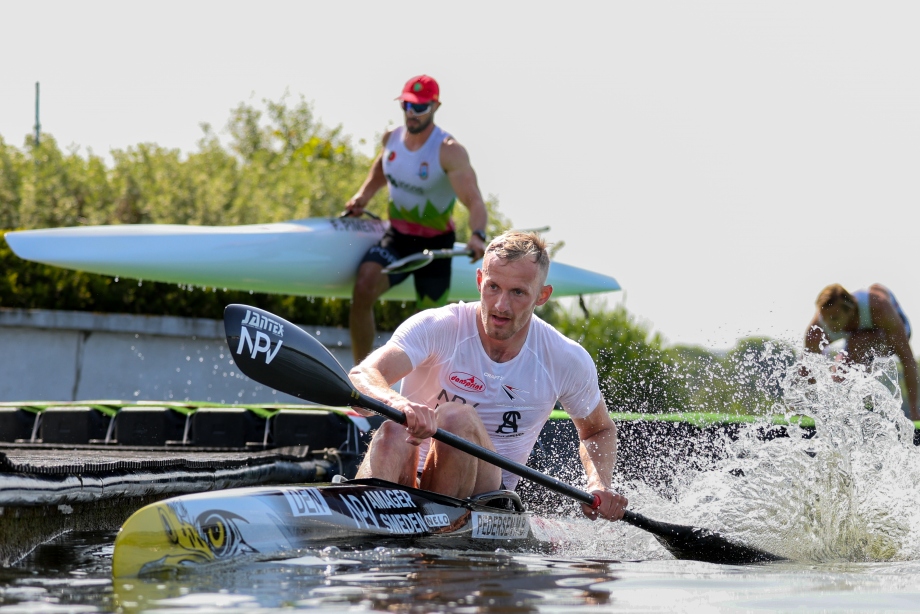 Sweden's Melina Andersson was one of Sunday's most impressive winners, finishing more than 45 seconds ahead of Argentina's Maria Garro, with Finland's Sara Mihalik taking the bronze.
"I was feeling good all the way," Andersson said.
"I think it's much easier to be out racing by myself, because then there is no stress and I can just keep the pace I know I can keep."
In the women's C1 5000 Chinese teammates Yin Wang and Li Li had the race to themselves for the first four laps, before Wang raced to the lead in the final lap to secure the gold.
Pics by Bence Vekassy