The newly redeveloped channel in the beautiful town of Ivrea hosts the premiere 2016 ICF Canoe Slalom World Cup of the season and the first time the competition has visited Italy in 12 years. John Gregory (@gregiej) takes a look at what to expect at the race with insights from some of the top paddlers.

This important World Cup race plays a pivotal role in selection of Rio paddlers from Austria and Brazil. We already know we will have first time Olympic Champions in all four classes this summer with none of the 2012 champions set to travel to Rio. So this World Cup will provide an early benchmark to assess form ahead of the summer Games.

There are 36 federations racing in Ivrea, but as expected the field is slightly depleted with several Olympic teams currently training in Rio.

The Olympic selected athletes of Gionvanni de Gennaro (ITA), Johnathan Akinyemi (NGR), Mike Dawson (NZL) and Jakub Grigar (SVK) will each hope to take top honours in Italy.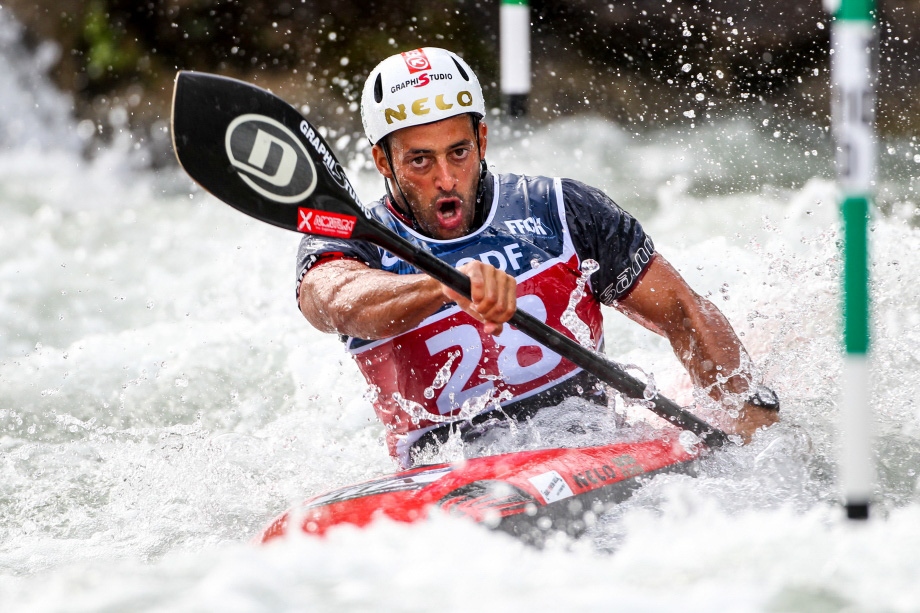 Reigning Olympic Champion, Daniele Molmenti (ITA) was the K1M winner back in the 2004 Merano World Cup race as well as the last Italian World Cup series champion from 2010.

"My first time in Ivrea was before 1999, I don't remember my first race but I remember when I was a kid doing the demo runs for the junior and senior races," said the 31-year-old Italian.
 
"Paddling in a venue inside such a beautiful city as Ivrea it's something that makes you enjoy more the sport you love!"

Molmenti is Italy's second Olympic K1M champion, Barcelona Olympic Champion, Pierpaolo Ferrazzi also paddled here as a child, so it has an impressive depth of canoeing heritage.

Pedro Da Silva (Pepe) is part of the large team who have travelled over from Brazil for this race, which forms part of their Olympic selection.

"Brazil has never been so good, European technical coaches Ettore Ivaldi, Guille Diez Canedo and now Jordi Domenjo have changed our way of seeing slalom and put us in great condition to fight with the Europeans for a place on the podium," said Da Silva.

The talented paddler continued, "These last four years I have worked hard. I'm ready to reap the rewards, doing serious work and having fun with the water. I love natural and big rivers."

K1W – Opportunities for a new series champion

Still chasing her first World Cup series title in K1W, Jessica Fox (AUS) was another athlete impressed with the redeveloped course.

"I came eight years ago for one session from Bourg St Maurice as Ivrea is a short drive away so we popped over for a quick session. But when we showed up last week it felt like I was discovering a whole new course and it was awesome. It's rare to discover a new river on the World Cup tour, and I'm really enjoying it here and looking forward to racing."

Brazilian K1W star Ana Satila was another paddler who is enjoying her time on the course.

"Well, I'm so happy to be here, really, is my first time and I love the city... Course is sick!!! I'm really stoked to race."

The other Rio selected athlete is Italy's Stefanie Horn who now owns a flat in Ivrea.

"Kayaking in Ivrea is so much fun," says Horn. "You can see either mountains and the city in the background. It's something different than the modern course with pumps."

Elena Kaliska (SVK) won the Merano World Cup race in 2004 and will return to Italy with hopes of making the podium again.

C1M – Weighing home advantage

Watch out for the Italian C1M Roberto Colazingari, Paolo Ceccon and Stefano Cipressi who will look to take advantage of their local knowledge.

Adam Burgess (GBR) the U23 World Champion will look to start the season strongly, as will his teammate Ryan Westley who took a terrific bronze at the Lee Valley Worlds late last year.  

Rio bound paddler Ian Borrows (AUS) will be another eyeing a podium with many of the regular podium attendees in Rio on a pre-Olympic training camp.

C1W – A tricky start to the 2016 World Cup series

It is the first full international C1W race since the Lee Valley World Championships last year, where Fox took a third consecutive World Championship title.

Nuria Vilarrubla (ESP) last month upgraded her three European bronze medals to become Senior European Champion for the first time. This built on the strength she demonstrated last year winning the U23 World Championship in Foz do Iguassu, Brazil.

The young Spanish star commented, "We arrived today at Ivrea and we did the first training session. I've never been there before, and so, with my first impression I think that it's a really tricky course with different and powerful moves."

The British C1W team has exceptional depth of talent from Mallory Franklin, Kimberley Woods, Eilidh Gibson and Jamine Royle. In the ICF World Ranking (2016:1) they are now ranked 2, 6, 12 and 13 respectively.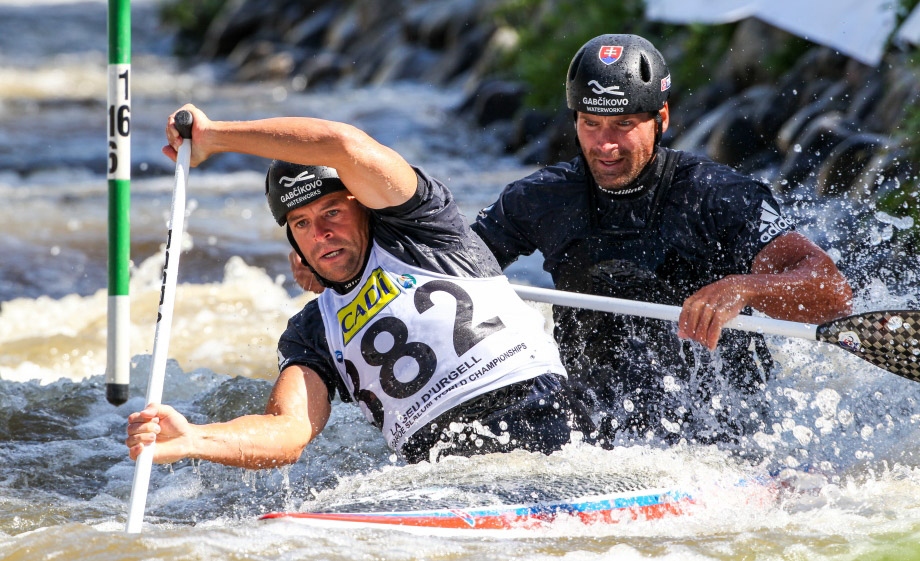 C2 – New versus old guard

Ladislav and Peter Skantar (SVK) won the 2014 World Cup Series taking the title in style. They are now heading to Rio and will be up against the recent 2016 Senior European Champions, Thomas Kucera and Jan Batik from the Czech Republic.

The most dominant canoe slalom paddlers, Pavol and Peter Hochschorner (SVK) won the Merano World Cup race in 2004 as part of their 10 World Cup series titles.
Race Schedule:

▪    Friday June 3 - Heats C1M, C1W, K1M, K1W & C2M
▪    Saturday June 4 – Semi-final & final C1M, C1W, K1M plus team race
▪    Sunday June 5 – Semi-final & final K1W & C2M plus teams

Remember to use hashtag #ICFslalom across all social media and follow results posted @PlanetCanoe

Key International Race Calendar

•    World Cup 2 – Seu d'Urgell, Spain, June 10-12
•    World Cup 3 – Pau, France, June 17-19
•    Junior/ U23 World Championships – Krakow, Poland, July 13-17
•    Olympic Games – Rio, Brazil, August 7-11
•    World Cup 4 – Prague, Czech Republic, September 2-4
•    World Cup Final – Tacen, Slovenia, September 9-11

Recent ICF World Cup Series Champions

Consolidated summary of key race winners (correct as of May 28 2016)
 

C1M

C1W

K1M

K1W

C2

ICF World Rank No.1

SLO

Jess Fox

AUS

FRA

Jess Fox

AUS

Klauss & Peche

FRA

Senior Worlds 2015

GBR

Jess Fox

AUS

CZE

CZE

Anton & Benzien

GER

World Cup series 2015

SVK

Jess Fox

AUS

SLO

AUT

Klauss & Peche

FRA

Senior Europeans 2016

SVK

ESP

CZE

Melanie Pfeifer

GER

Kucera & Batik

SVK

U23 Worlds 2015

GBR

ESP

CZE

Jess Fox

AUS

Wiercioch & Majerczak

POL

Pan Am

2015

USA

BRA

USA

CAN

McEwan & Eichfeld

USA

U23 Europeans 2015

RUS

CZE

CZE

ESP

Wiercioch & Majerczak

POL

Junior Worlds 2015

SVK

GER

SVK

SVK

Graille & Roisin

FRA

Junior Europeans 2015

SVK

AUT

SLO

POL

Hecht & Weber

GER

2012 Olympics

Tony Estanguet (retired) FRA

 

ITA

Émilie Fer

FRA

Baillie (retired) & Stott GBR