International paddlers dominated the first finals at the Oceania canoe slalom championships in Auckland today, though the constantly-improving course also won its fair share of plaudits.
Katerina Kudejova
(Czech Republic) took out the women's K1 title at Vector Wero Whitewater Park, with Olympic medalists Jess Fox (Australia) and
Luuka Jones
(New Zealand) both missing gates to ruin their chances.
"It wasn't necessary to go hard but it was best to paddle smooth, rather than try to go too fast," 28-year-old Kudejova said.
"People say there are so many stoppers on the course but I like it - it's no problem for me."
Her 100.66sec time was clear of touches, as was second-placed Australian
Rosalyn Lawrence
, who finished just 0.82secs behind Kudejova and nearly a second in front of
Camille Prigent
(France).
Lawrence has paddled the course as much as any of the internationals, having competed in last year's Oceania titles, as well as both editions of the Whitewater XL event.
She's seen vast improvements in the Wero course over the last 18 months and was delighted to escape without touches.
"It's hard to have a clean run at Wero - it's a tricky course and it can be quite unpredictable," Lawrence said.
"There are more vertical walls here, which makes it surge a little bit, but it's a much nicer course than last year.  It just takes time and tweaking and the courses naturally get better.  I really enjoyed in this year."
Fox posted the fastest time of the day - a raw time of 96.53 - but missed gate 6 altogether and picked up two late touches as well.  Jones was also quick but missed gate 13.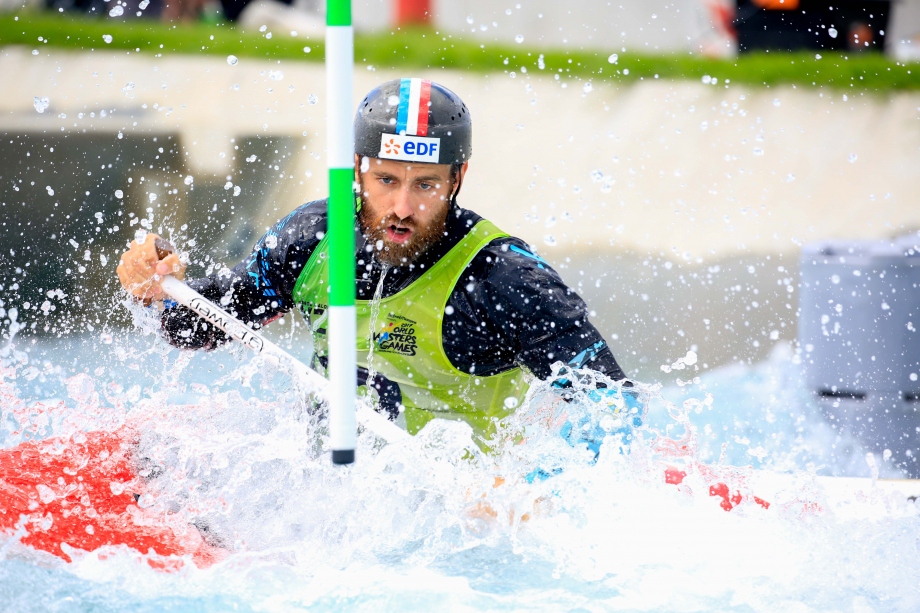 It was a similar story in the men's C1, where Foulon's conservative approach paid dividends, as the only paddler in the final not to earn a penalty.
"I had a bad run in the semifinal with a couple of touches but I was really pleased with the final," the Frenchman said.  
"It maybe wasn't the fastest time but it was clean.  The course isn't super-hard but the rapids can be hard to manage so not picking up penalties was the key."
His time of 97.86 was just 0.39 in front of Watkins, who picked up two touches, as did Eichfeld who was just 0.01secs behind third-placed Crawford in 99.60.
Tomorrow's racing sees semifinals and finals for both the men's K1 and the women's C1, alongside the first Oceania boatercross (extreme slalom) championships, which features four boats racing down the course at once.
Results from the second day of racing at the Oceania canoe slalom championships at the Vector Wero Whitewater Park in Auckland today:
Women's K1 final:
Men's C1 final:
Words and pics: Jamie Troughton