South Africa's Andy Birkett has moved seamlessly onto the World marathon K1 throne vacated by countryman Hank McGregor, winning a thrilling and emotional World Championship final in Portugal on Saturday.
Hungary's Vanda Kiszli won the women's K1, Spain's Manuel Campos the men's C1, and Ukraine's Liudmyla Babak defended her women's C1 title.
With seven-time world champion McGregor watching from the commentary box, Birkett timed his race to perfection to hold off Hungary's Adrian Boros, with fellow South African Jasper Mocke third.
McGregor has retired from K1 to focus on K2, and will paddle alongside Birkett on Sunday.
It was an emotional race for the capacity Portuguese crowd, with local favourite Jose Ramalho damaging his boat early and having to stop for repairs.
But despair soon turned to ecstasy for the fans, as Ramalho clawed his way back from a two-minute deficit to re-join the leading group with one lap to go.
Although he was unable to match the medallists in the sprint home, Ramalho received a heroes welcome when he crossed the finish in sixth place.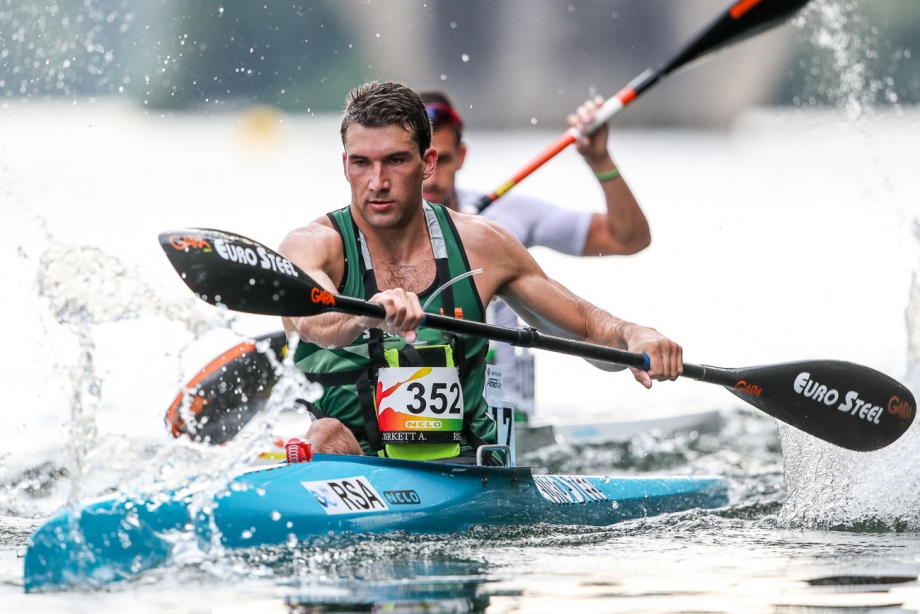 But the honours went to Birkett, who recently became a father for the first time, making 2018 a memorable year for the South African.
"I've been giving marathons a go for a few years now, trying to get onto the top step," Birkett said.
"It almost feels unreal being there today. The first thing I thought about was going home and seeing my baby boy, which is quite a weird feeling.
"There are so many strong guys out there, you have to look over your shoulder all the time. The pace was quite hot at times, other times it was super slow.
"I just tried not to get complacent and focussed on the goals ahead."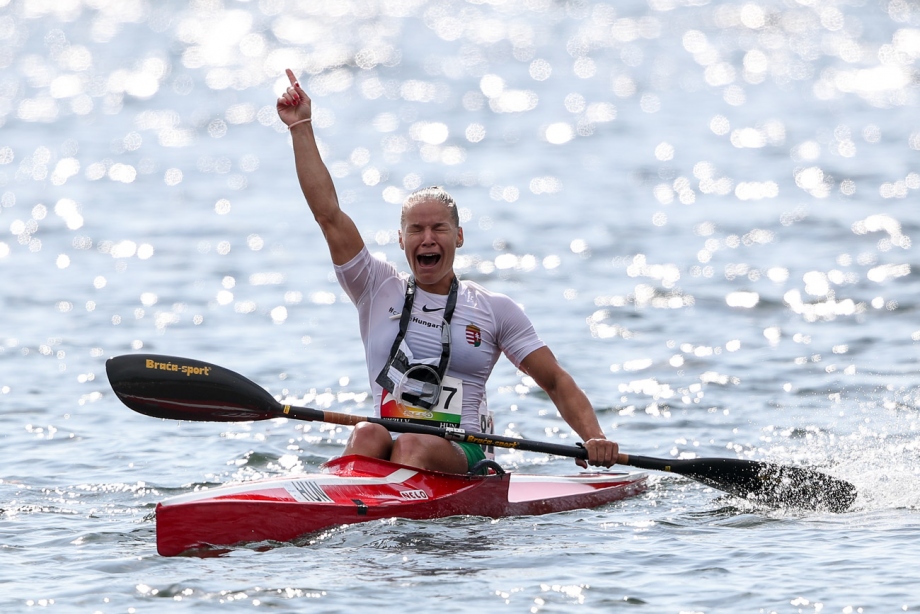 Kiszli finished second in last year's World Championships, and was not leaving anything to chance in Portugal.
The leading pack ranged in size from four to nine, with Kiszli pulling away on the final lap to finish well ahead of Hungarian teammate and K2 partner, Sara Mihalik.
"Gold is always better than silver," Kiszli said.
"It was a hard race for me because I always worried I might fall in the water. So I pushed hard and just tried to stay with the girls.
"I try to just focus on myself and not the others. We tried to work together as a group, and it's easy because Sara and I know each other well."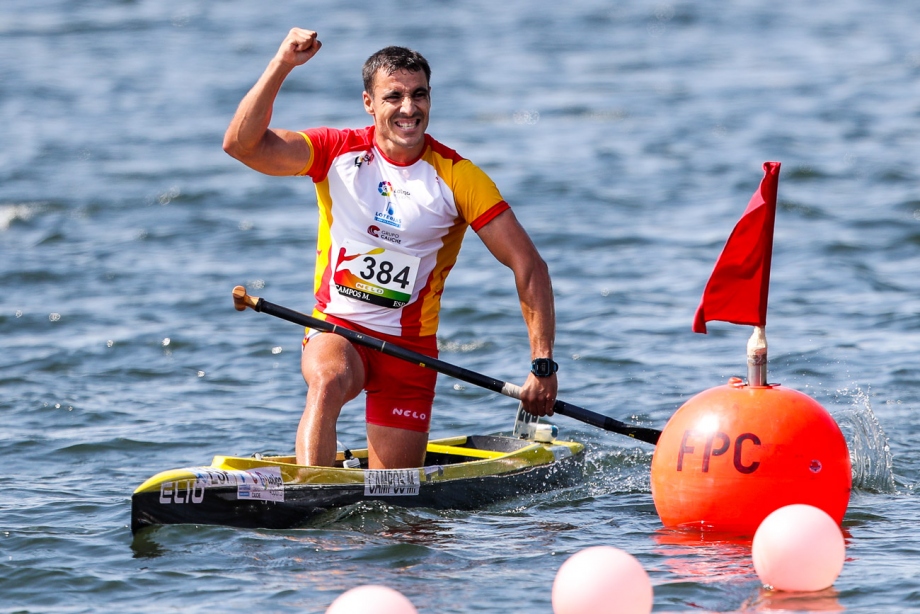 In the C1 competitions, Spain's Manuel Campos held off a spirited challenge from teammate Manuel Garrido to win his third world title, while Ukraine's Liudmyla Babak proved once again she is without peer in the women's C1.
Campos won titles in 2012 and 2014 and has not finished outside the top three since 2009. The absence of four-time Hungarian world champion, Marton Kover, opened the door for the Spaniard.
"I'm very happy to have won my third world title," Campos said.
"It's been a little wait for a few years, but I have been working very hard for this championships. Today was a hard race."
Babak won last year's C1 world title by more than three minutes, and while Saturday's result was closer, the Ukranian was never in doubt.
"This was a difficult race, but I had trained hard for it," Babak said.
The 2018 ICF Canoe Marathon World Championships conclude on Sunday with senior K2 and C2 races.