Hungary's Balint Kopasz sent a capacity Szeged crowd into raptures and a little-known American teenager stunned a world class canoe field on the penultimate day of the ICF canoe sprint world championships on Saturday.
Six different nations, including defending Olympic champions Lisa Carrington of New Zealand and Liam Heath of Great Britain, shared the honours in the Olympic-class events, on a day when quotas were also earned for next year's Tokyo Olympic Games.
The roar of the crowd helped Kopasz fly home over the last 250 metres of the K1 1000 to mow down reigning world champion Fernando Pimenta and Olympic silver medalist Josef Dostal to claim the biggest result of his career.
"I am really happy that I could beat the best champions in the world," Kopasz said.
"The Hungarian fans meant a lot. I love the Hungarians, and my favourite course is Szeged. It's a huge feeling that I can beat the best paddlers and prove that I am one of the best in the world."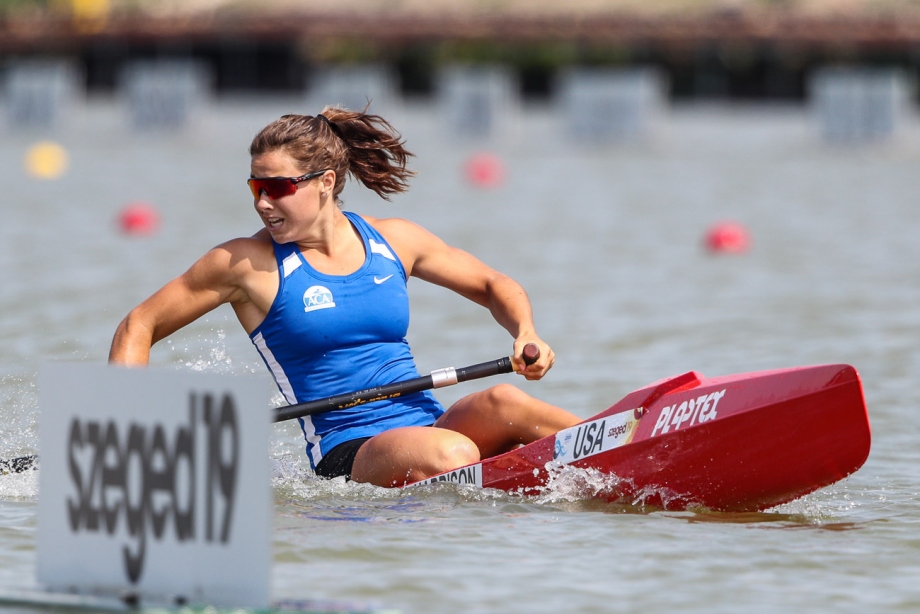 17-year-old Nevin Harrison was barely known even in her own country before winning C1 gold at the Pan American Games, but the American has thrown herself into medal contention for next year's C1 200 Olympic debut with a stunning gold in Szeged.
Canadian multiple world champion, Laurence Vincent-Lapointe, suspended because of a doping violation, was the only big name missing from the final, but it didn't phase Harrison, who beat home Russian Olesia Romasenko and Belarus's Alena Nazdrova.
"I was going into that final thinking, man I'm just happy to be here, and I never ever felt that a medal was possible, and especially gold," Harrison said.
"Oh my gosh, its been my dream since I was a little kid to make the Olympics, it's so good to be here."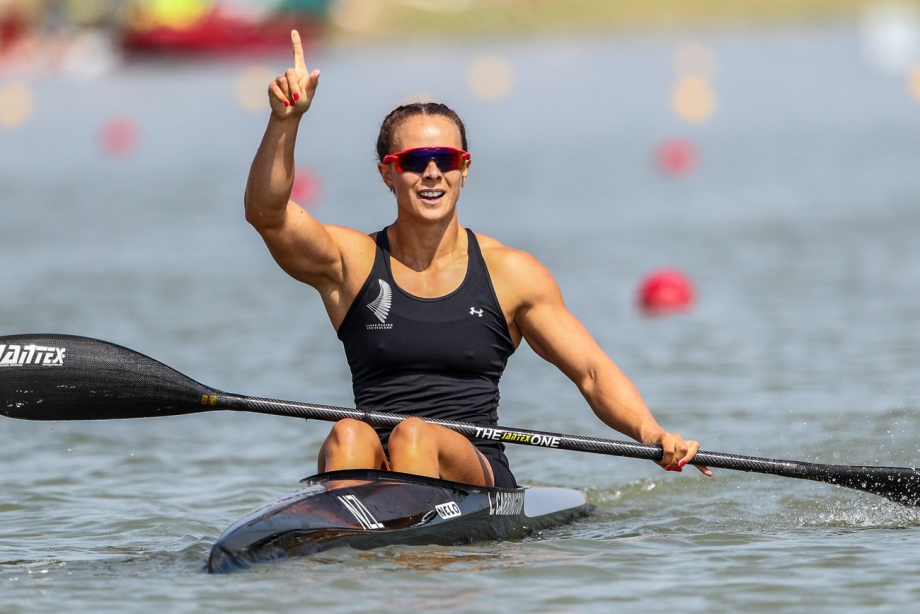 Lisa Carrington has not been beaten in the K1 200 at a major international since before the London Olympics, and on Saturday posted one of her most convincing wins of her career.
The New Zealander picked up her seventh K1 200 world title with almost two seconds to spare on 2016 Olympic silver medalist, Marta Walczykiewicz of Poland, with 2019 European champion Emma Jorgensen of Denmark third.
Szeged was the course where in 2011 a nervous Carrington qualified for her first Olympics.
"I remember eight years ago, trying to qualify for my first Olympics, making the A final, all I could think about was had I qualified that quota spot for New Zealand," Carrington said.
"It meant a lot for me to do that eight years ago, and it still means a lot to me. It's quite cool to think I've qualified another spot for the Olympics.
"It's a lot of pressure, but I think that's probably how I keep performing and striving, to have that pressure on."
Great Britain's Liam Heath returned to the course where he qualified in the K2 200 for the 2012 Olympics to win his second K1 200 title, and in doing so booked a place for his country in Tokyo next year.
"Eight years ago, at this regatta, I qualified for London 2012 with Jonny Schofield, and it means a hell of a lot after all these years to do it again," Heath said.
"It was a bit of a rocky start to the year with my coach, but we got through that and I've had one of my best years ever.
"I'm really happy with the way today has gone. It would be nice to finish a bit further in front would have been nice, but a win is great when you are facing the best athletes in the world."
Heath beat Serbia's Strahinja Stefanovic and defending world champion, Carlos Garrote of Spain.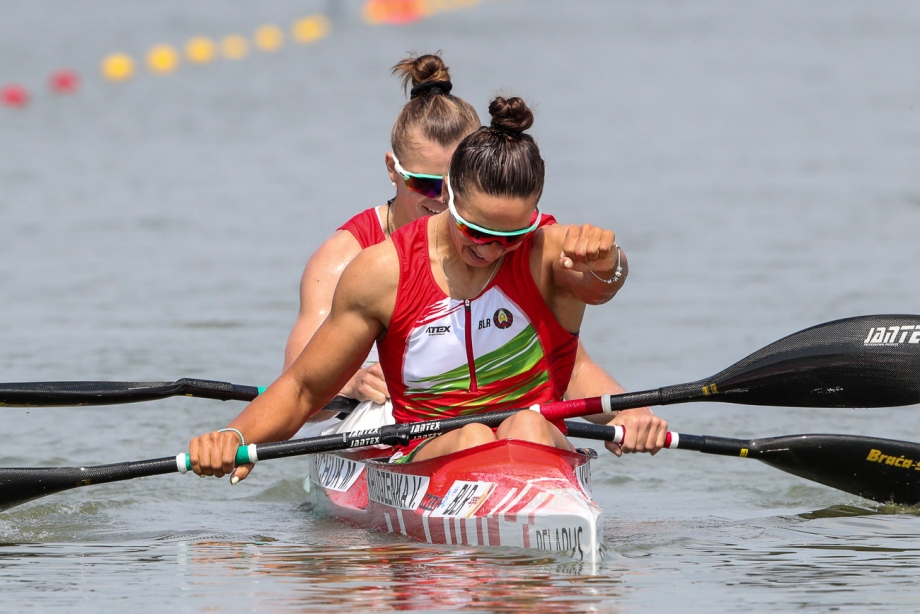 Belarus's Volha Khudzenka and Maryna Litvinchuk also booked a quota for Tokyo with an impressive win in the women's K2 500. They followed up their impressive K2 200 title with a clear win over Poland's Karolina Naja and Anna Pulawska, with Slovenia's Spela Ponomarenko Janic and Anja Osterman third.
"We understand that at the Olympics there will be tough countries to beat, so we are not relaxed now," Khudzenka said.
"We must continue to work into the future."
China continued its strong canoe performance with a powerful win in the men's C2 1000. Hao Liu and Hao Wang held out Cuba and Brazil to win the gold, following on from the win by the C2 500 crew 24 hours earlier.
"This is not just about us, this is about all of China and our strength in the canoe," Wang said.
The 2019 ICF canoe sprint world championships will wrap up in Szeged on Sunday.
Pics by Bence Vekassy