LIVE - SAS Hurley Classic 2015
This weekend is a marks a celebration of the complete spectrum of Freestyle canoeing as the SAS Hurley Classic 2015 get underway.  
From the humble beginnings of a collection of friends in a car park back in 1989 to one of the biggest Freestyle competitions on the planet; the Hurley Classic is a real celebration of paddle sport on a grand scale.  


The spirit of the SAS Hurley Classic has always been about serious competition running alongside activity that encourages people of all ages into freestyle sport. 
If you're just starting out, had a break from freestyle and are returning or are on a National Team, this is the event for you. 
The action get underway on Saturday at 8am and runs though to the Free style Super Final on Sunday at 16:30. 
All action will be LIVE and OnDemand on the ICFs YouTube channel at YouTube.com/PlanetCanoe.
Saturday
08:00 – 12:30 Meet the Stars Younguns Freestyle

12:30 – 14:00 Boater X Prelims

14:00 – 15:00 Open Wave session / Demos/ Coaching

15:00 – 15:45 Boater X Quarter Finals

15:45 – 16:45 Open Wave session / Demos/ Coaching

16:45 – 17:30 Boater X Semi Finals

17:30 – 18:30 'TEAM FREESTYLE'

18:30 – 19:00 Boater X Finals

19:00 – 20:00 Superstar Showcase Flood Lit Final
Sunday
08:00 – 16:00 SAS Hurley Classic Freestyle and Inter services Championships 

and SUP X Racing

16:30 – 18:00 SAS Hurley Classic Freestyle Super Final

 
Event Website http://www.hurleyclassic.co.uk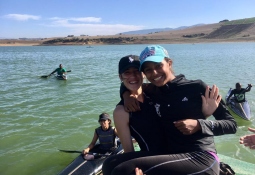 Canoe Slalom Canoe Freestyle