Two of the biggest questions in modern canoe marathon racing – are Vanda Kiszli and Liudmyla Babak unbeatable, and who is the king of men's competition – Andy Birkett, or Mads Pedersen?
In six months' time we will have the answers.
After a triumphant 2022 season which saw canoe marathon officially added to The World Games program for the first time, and Portugal host an enthralling world championships, this year the best marathon paddlers on the planet will head to Denmark.
The Lake Jels venue in Vejen is world-famous for its viking history, and local hope Pedersen will be hoping to tap into some of that viking ferocity to turn the tables on South Africa's Birkett, who proved the master at both The World Games and the world championships last year.
Birkett was phenomenal in 2022. His victory in Birmingham, Alabama, where he sat off the shoulder of the younger Pedersen until a final withering sprint, was something to behold. And then just months later, the two giants of the sport were at it again, with Birkett again triumphing, and Pedersen tiring to finish third.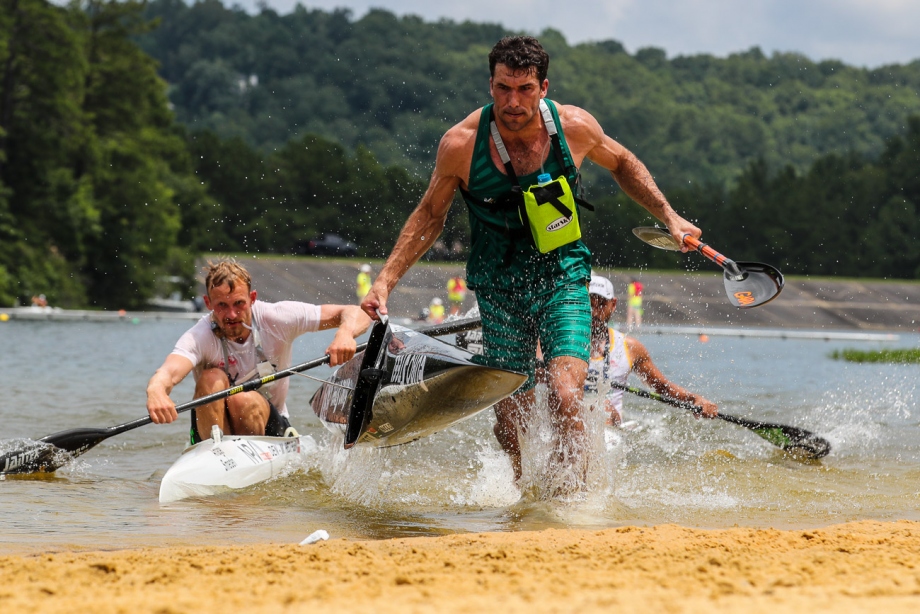 Birkett's dominance saw him nominated for The World Games Athlete of the Year, testament not only to his own performance, but also the calibre of the athlete he had to wear down.
Pedersen came into 2022 as the undisputed world leader, having created history in China in 2019 by winning both the U23 and senior world titles within 24 hours, and then blowing apart a world-class field to defend his senior crown in Romania in 2021.
Pedersen has become famous for his take-no-prisoners style of racing, where his sustained power surges have tended to prove too much for all rivals, bar Birkett. The Dane is now 26, and becoming wiser every time he takes to the water. Birkett at 32 is still surprising even himself, which sets up another classic showdown in Vejen this year.
Or maybe Portugal's Jose Ramalho, who split Birkett and Pedersen in front of his home crowd, could break through to give Portugal its first K1 men's world title.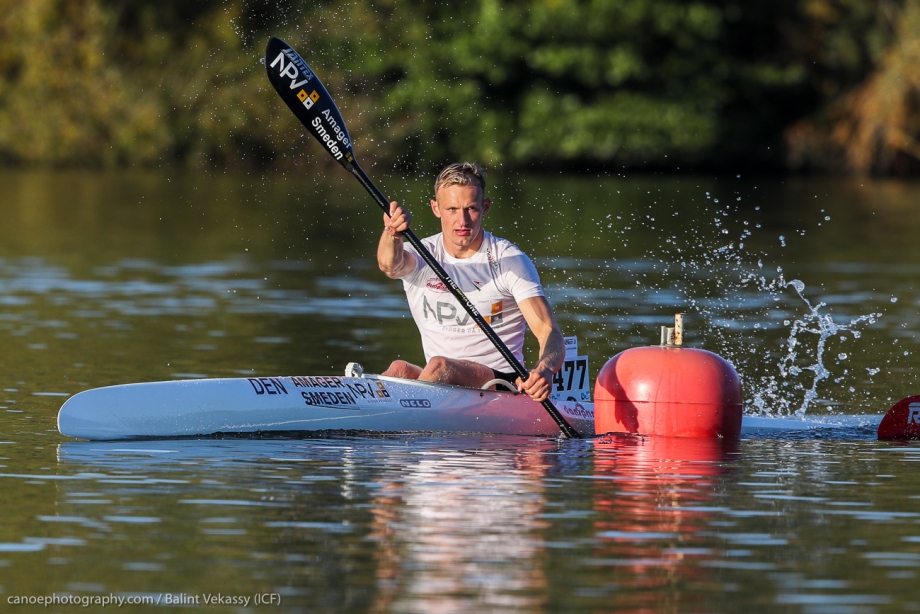 Vanda Kiszli has been women's K1 world champion for four years running. On paper or on a webpage that looks pretty impressive. But it's the way she has won those world titles that has elevated her to legend status.
Kiszli slipped seamlessly into the world champion role previously held by her Hungarian teammate, Renata Csay, a seven-time K1 title holder and arguably the greatest canoe marathon paddler ever to compete at an ICF world championships.
At 29, Kiszli still has many world championships in front of her. She maybe still has not even reached her peak. Few people don't believe that by the time she retires she will have become the greatest female marathon paddler of all time. (Kiszli has also won two of the three short course K1 titles that have been held, underlining her versatility).
Kiszli was so impressive in winning the inaugural World Games marathon title in Alabama that she was made "Athlete of the Day".
In women's C1, Liudmyla Babak is already the greatest of all time. The 25-year-old Ukrainian has won the last five world titles, usually finishing so far in front of the remainder of the field that she has put her canoe back in the shed by the time the rest of the field cross the line.
Babak has had to deal with the stress of the Russian invasion in the past year. It did not stop her winning in Portugal, and if she makes the start line in Vejen, it is hard to see her being beaten this year. If she does win, she will make history, becoming the first woman to win six individual marathon titles in a row.
The men's C1 will once again be a very open affair. In 2022 Spain's Manuel Garrido continued his country's strong recent tradition in the race, winning his first world title but Spain's fifth. Teammate Manuel Campos, a four-time title holder who finished third behind Garrido last year, and Hungary's three-time title holder, will also be fighting for the gold.
The 2023 ICF Canoe Marathon World Championships will be held in Vejen, Denmark, from August 31 to September 3. More information about the event can be found here.