Chile's Maria Mailliard used her experience as an open water swimmer to defeat the Tokyo Olympic gold, silver and bronze medalists in the opening women's canoe event at the ICF Super Cup in Oklahoma City on Saturday.
Hungary's Tokyo 2020 silver medalist Adam Varga, Serbia's Krisztina Bedocs and Germany's Conrad Scheibner showed the benefit of their canoe marathon background with wins in their opening races, which for the first time required the athletes to complete a portage.
Athletes raced over a 1000 metre course, with a portage where competitors needed to climb out of the water and run with their boat for several metres. Portages are a regular part of canoe marathon racing, but is rarely part of canoe sprint.
Varga, a silver medalist in the men's K1 1000 in Tokyo, put a big distance between himself and the remainder of the field during the portage.
"I did marathon a long time ago, but it was a long time ago, so it was very hard for me to do a portage race again," he said.
"But I managed so I am very happy, but tired. I'm very tired after all the travelling, from Tokyo to Hungary and then Hungary to here."
Croatia's Antun Novakovic finished second, and France's Guillaume Burger was third.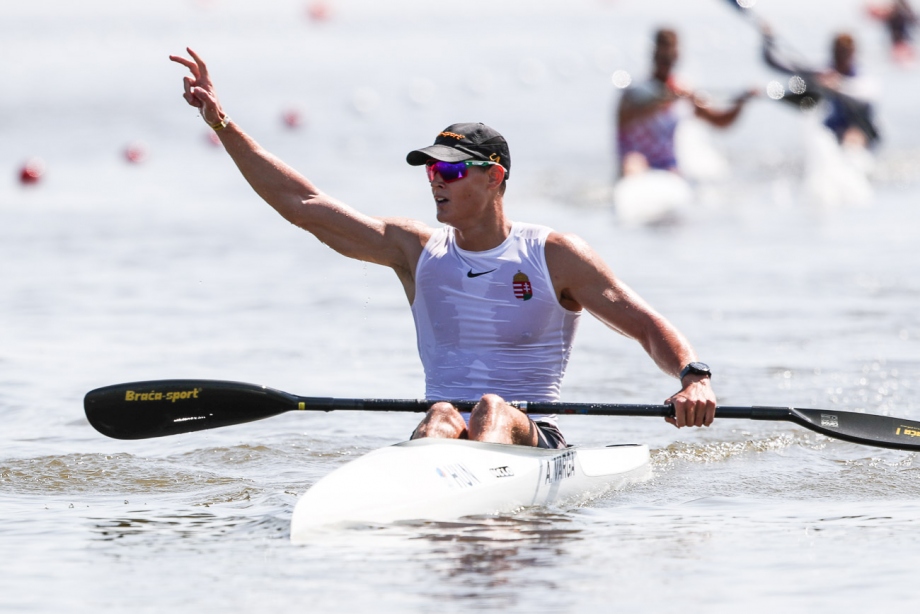 A background in open water swimming helped Tokyo Olympian Maria Mailliard outpace her rivals, which included all three Olympic medalists, in the women's C1 1000. Mailliard said it was nice to win after what she felt was a disappointing Tokyo performance.
"I really didn't know much about this race before I came here, I was so worried about the portage," she said.
"But I think I did well. I tried to save my energy for the first 350, because I knew I had a good finish. I raced for many years as an open water swimmer, so I think that helped me. I had a bad performance at the Olympics, so at least I have a first place here."
Olympic silver medalist Laurence Vincent Lapointe of Canada finished second, while Ukraine's Olympic bronze medalist, Liudmyla Luzan, was third.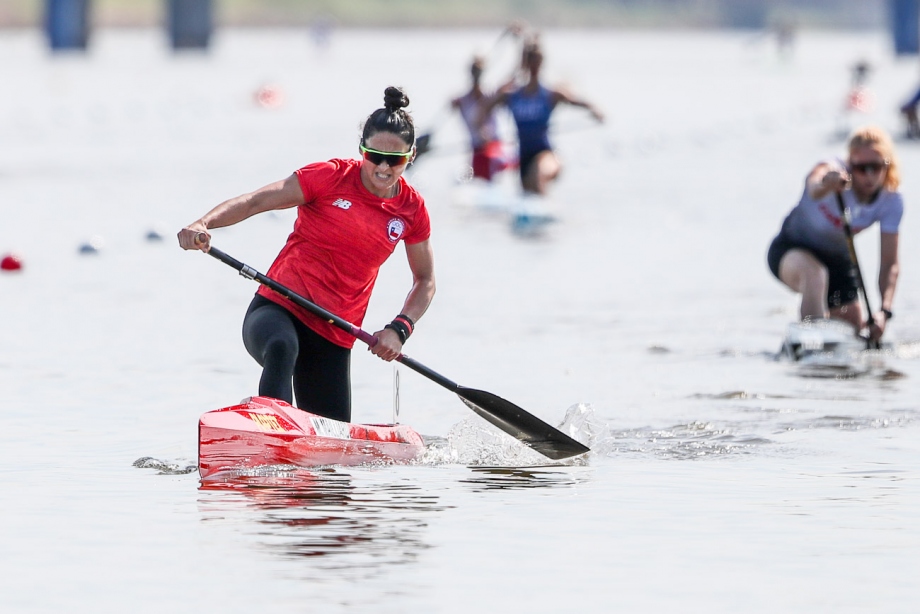 Serbia's Bedocs strengthened her claim to be international canoeing's most versatile paddler with a strong win in the women's kayak. Bedocs regularly competes in canoe sprint, canoe marathon and stand up paddling events.
"This was a strong field of competitors, many of them are very fast," Bedocs said.
"We've not had a race like this, with a portage, so I didn't know what to expect. I definitely had an advantage because I've done marathon, but it was still hard.
"I really like fun races. The world champions are always very serious, but here it is a very friendly atmosphere."
Bedocs finished ahead of Serbian teammate, Milica Novakovic, with Ukraine's Mariya Povkh third.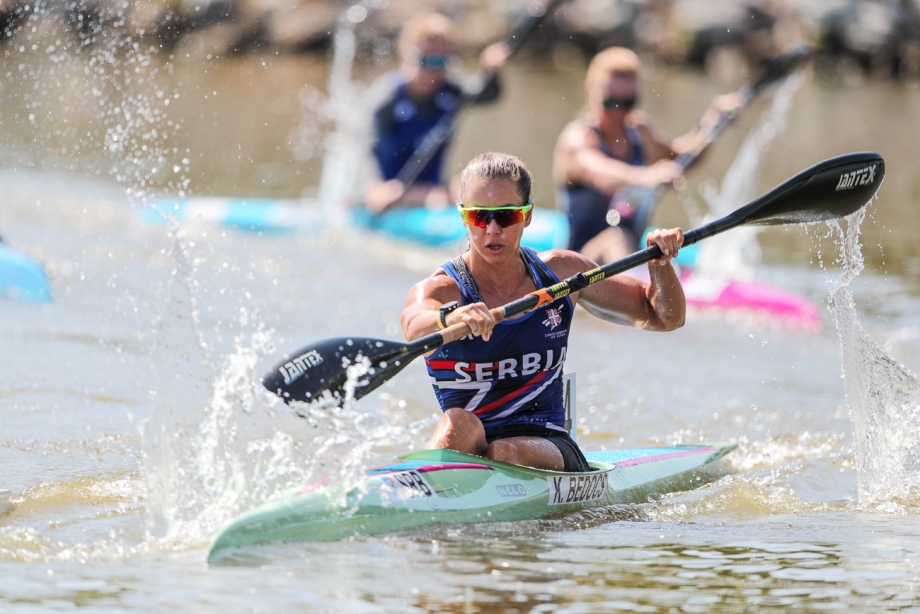 Germany's Scheibner was another who was disappointed with his Olympic debut in Tokyo, but showed he remains in top condition with an all-the-way win the men's canoe final.
"It was quite fun, but it was exhausting," he said.
"I did marathon in 2013, but I prefer canoe sprint. Portages are interesting to say the least, but I definitely prefer just to go all out in paddling. I just tried to stay out of trouble and have a nice clean race."
Czech Martin Fuksa finished second, and Poland's Mateusz Kaminski took third place.
The athletes will compete in 350 metre sprint events under lights on Saturday night.
Pics by Dezso Vekassy