Five nations shared the gold medals in Olympic-distance events on the final day of the International Canoe Federation Canoe Sprint World Cup in Poland on Sunday.
Host nation Poland, Lithuania, Denmark, China and Italy all won gold in near-perfect conditions at Poznan, the final world cup before this year's ICF World Championships and Olympic qualifiers in Duisburg in August.
In non-Olympic events there were two more golds for Ukraine, a first ever gold for Chinese Taipei, and victories for the Czech Republic, Portugal, China, Hungary, Sweden and Denmark.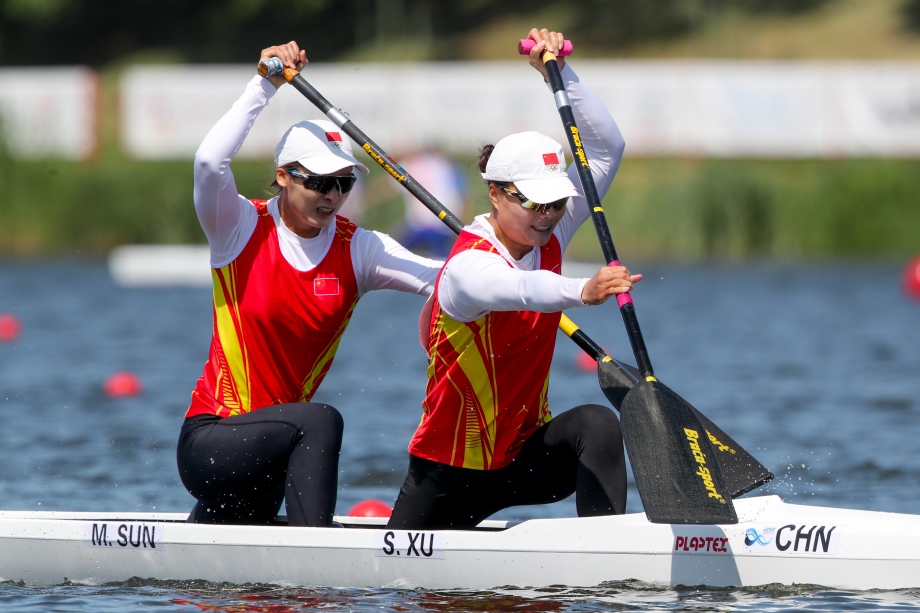 China's C2 500 women's team continued to dominate their event, with Shixiao Xu and Mengya Sun continuing their unbeaten run since winning inaugural gold at the Tokyo Olympics. Xu and Sun, finished ahead of Hungary's Giada Bragato and Bianka Nagy, and Ukraine's Liudmyla Luzan and Valeriia Tereta.
Italy's Gabriele Casadei and Carlo Tacchini emerged from a crowded field to win the men's C2 500, and in doing so throwing themselves in the mix to contest this year's world championships and Olympic qualifiers.
The Italians snatched victory in the closing metres from Ukraine's Vitaliy Vergeles and Andrii Rybachok, with Poland's Aleksander Kitewski and Norman Zezula.
"We just put this boat together a few months ago, so it's pretty satisfying that we are already competing at this high level," Tacchini said.
"It's a long and hard season, but the first few steps have been strong. We took this opportunity, and it's much more relaxing for me to know that I have another opportunity to qualify for the Olympics besides the C1."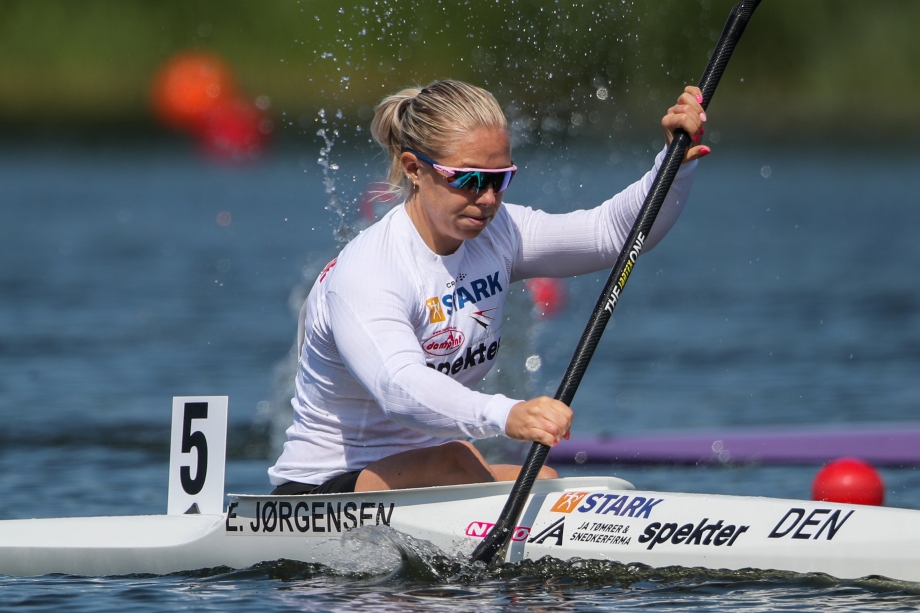 Denmark's Emma Aastrand Jorgensen found herself back on the winner's podium after a powerful all-the-way victory in the women's K1 500. The two-time Olympian took a bronze in Szeged two weeks ago, and was leaving nothing to chance on Sunday.
"I felt really strong and it was a really good race, I've had a really good weekend," Jorgensen said.
"It means a lot to me, it means that I'm there and I'm working hard and this early on in the season it's really nice to have some good feelings and to be making some nice results. Hopefully I can continue being at the top."
Silver went to Sweden's Linnea Stensils and bronze to Croatia's Anamaria Govorcinovic.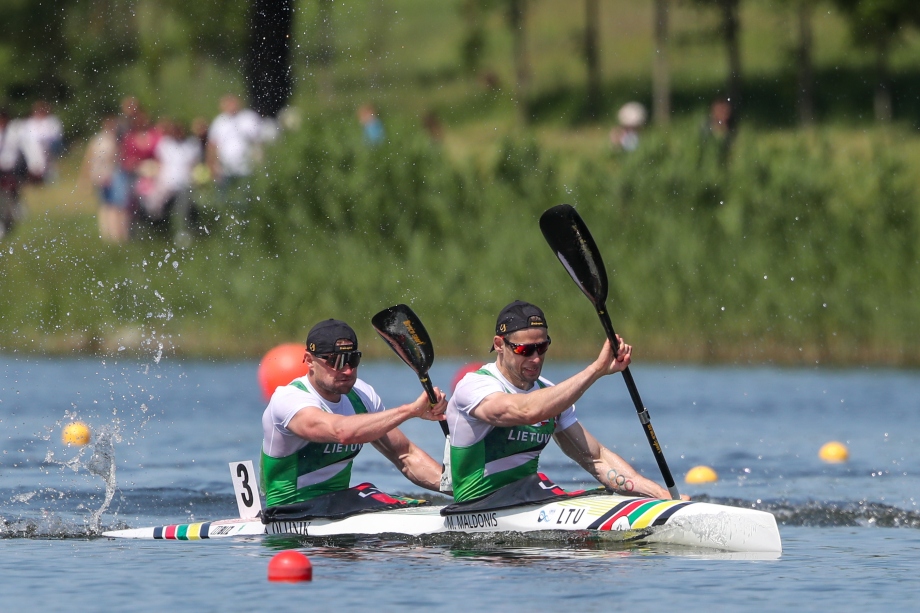 Two weeks ago Lithuania snatched a surprise gold in the men's K4 500 in Szeged, and on Sunday they surprised again with victory in the men's K2 500. Mindaugas Maldonis and Andrej Olijnik were too fast in the closing stages for Germany's Felix Frank and Martin Hiller, while Australia's Jean van der Westhuyzen and Tom Green taking bronze.
The women's K2 500 boiled down to a race-off between two Polish crews. After a tight tussle for the first 450 metres, 24-year-olds Martyna Klatt and Helena Wisniewska took control in the closing metres to edge out Olympians Karolina Naja and Anna Pulawska.
Denmark's Jorgensen and Frederikke Matthiesen took the bronze.
The host nation finished the three days of competition at the top of the medal table, with six gold, four silver and two bronze. China with three gold, four silver and two bronze finished second, with Ukraine picking up three gold, three silver and five bronze.
A total of 19 countries won medals in Poznan.
Pics by Bence Vekassy