Lithuania's Arturas Seja picked up his second gold medal of the weekend as Romania, Kazakhstan and Spain also picked up titles in non-Olympic events at the ICF Canoe Sprint World Cup in Szeged, Hungary, on Saturday.
On Friday Seja and Ignas Navakauskas made up half of the victorious Lithuanian men's K4 crew. On Saturday they were going head-to-head in the men's 200 metres final. Navakauskas took the early lead, but was pipped on the line by his teammate.
Bronze went to Georgia's Badri Kavelashvili.
Romania's strong men's canoe pedigree was on full show on Saturday, with Ilie Sprincean and Oleg Nuta adding the C2 1000 title to the C1 500 and 1000 titles won by teammate Catalin Chirela. The Romanians took control of the race from the start and never looked in danger of being headed.
Poland's Dominik Nowacki and Lukasz Witkowski took the silver, with Moldova's Oleg Tarnovschi and Mihai Chihaia finishing with the bronze.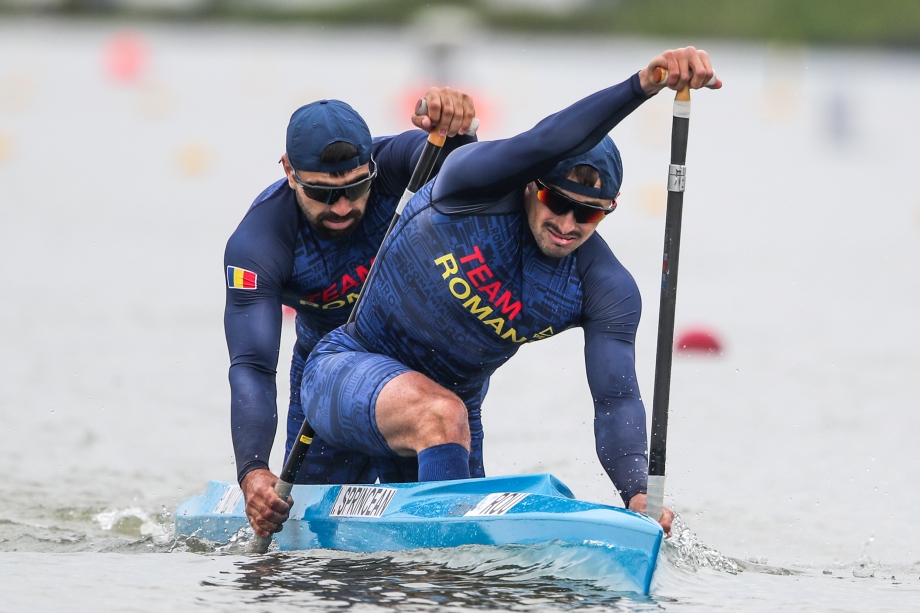 There was an impressive performance from 18-year-old Mariya Brovkova in the women's C1 1000, with the teenager from Kazakhstan leading from start to finish from lane one to win her first ever world cup title.
Brovkova is the reigning junior C1 1000 world champion, and showed she is ready to take on the best with her confident paddling. Silver went to Hungary's Zsofia Kisban, with fellow Hungarian Zsofia Csorba taking the bronze.
Spain's Isabel Contreras, a noted 500 metre paddler, made a confident step up to the 1000 metres to win the women's K1 1000 final. Contreras swooped on early leader Justyna Iskrzycka at the half way stage and defied running down. Another Polish paddler, Anna Pulawska, finished third.
Pics by Bence Vekassy