Athletes from nine nations shared the ten gold medals on offer, with Canada's Sophia Jensen picking up her second and Hungary's Anna Lucz successfully defending her K1 200 title on the penultimate day of competition at the ICF junior and U23 canoe sprint world championships in Pitesti.
Uzbekistan won two gold medals, while Canada, Belarus, Great Britain, Spain, Hungary, China and Latvia and Poland all picked up world titles in perfect paddling conditions in Romania.
Jensen is hoping to repeat her performance from 2018, when she won three junior gold medals. On Saturday she added the C1 200 to the C1 500 she won on Friday, and then teamed up with Julia Osende to easily win their heat of the women's C2 500.
"I was a little hesitant, I was super nervous, I didn't really process that the race had started until half way through the race," Jensen said after her C1 200 race.
"A lot can change over a year, and all these girls are super strong and super amazing. Anything can happen really."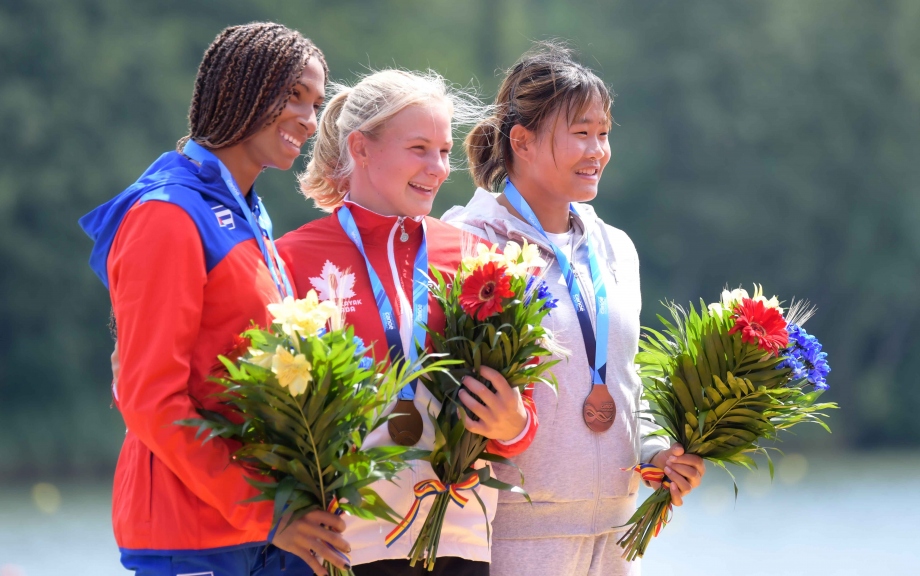 After dominating the opening day of medals with eight gold medals between them, Hungary and Germany only won a single gold on Saturday – with Hungary's Anna Lucz successfully defending her U23 K1 500 title.
"I was very nervous, it was quite hard for me to defend my gold medal, but now I'm really happy that I was able to do it," Lucz said.
"I've been feeling very good on the water, and feeling quite confident."
Belarus's Veranika Leaniuk won the women's junior K1 200, while Great Britain's Daniel Atkins followed up his European junior K1 200 gold with a world title in Pitesti.
"I had a bit of a struggle off the start, just the first few strokes, but then I just went for it and tried to push through to the line," Atkins said.
"I didn't even think I had a medal. I felt confident going into the race, but there's always that doubt, so I just tried to reassure myself that I had done the work and try and deliver. I thought if I went as hard as I could I could deliver."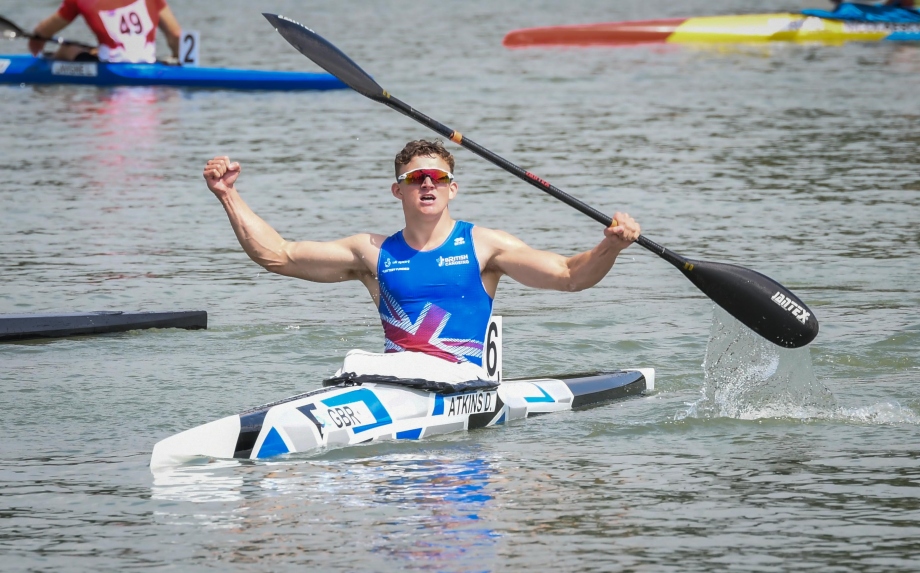 The Polish women's canoe program continues to go from strength-to-strength, with Dorota Borowska adding the C1 U23 women's 200 gold to the U23 K4 500 gold from 24 hours earlier.
"I had a good start, had a good finish, so I am very happy," Borowska said.
Spain's Cayetano Garcia broke through for the biggest win of his career, taking gold in the C1 junior men's 200 in one of the closest finishes of the day.
Garcia lunged on the line to tip out Ukraine's Pavlo Borsuk, with Cuban 1000 metre sensation Jose Cordova third.
"I felt really good in the semi-final, and in the final with the Ukraine, he was so near, but I thought I had to win because this was my moment," Garcia said.
"For me, for Spain, it is so big. For my country, my family, and my friends – I am so happy."
One of the biggest surprises of the day came in the men's U23 K1, with Roberts Akmens from Latvia in lane two returning to the winners podium for the first time at an international event for five years.
"This is my last U23, so I'm really happy that I managed to get the gold medal," Akmens said.
"I really wanted to get the medal. I always have winning a medal as my goal, and this day was my day. I hope it encourages a lot of young people in our country."
Uzbekistan's gold medals came courtesy of Artur Guliev in the men's U23 C1, and Dilnoza Rakhmatova and Nulufar Zokirova in the women's U23 C2 200 metres.
Guliev said his gold was the result of a lot of work.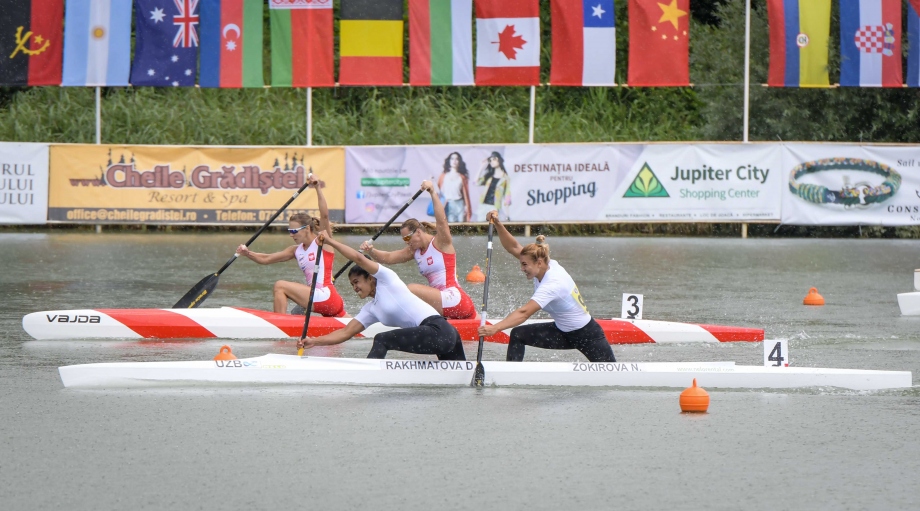 "This means a lot to me, it is the result of years and years of training," he said.
"It's not easy to win the gold medal at a world championships. The competition was very strong. We won two gold medals today, which means a lot for Uzbekistan."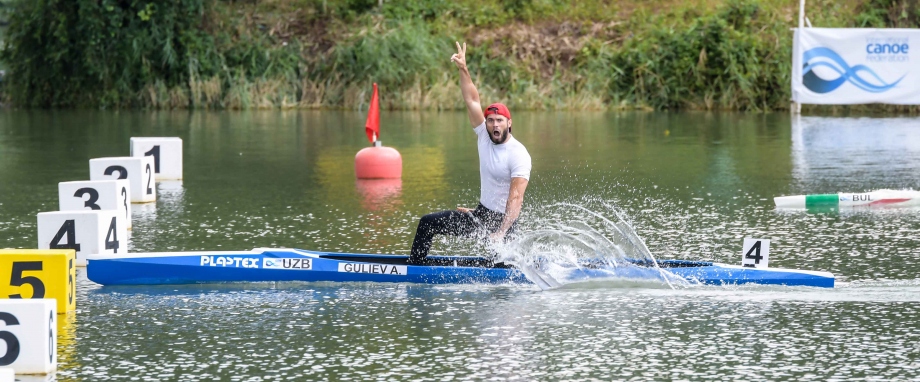 China's gold came in the women's junior C2 200, with Qi Li and Wei Li leading from start to finish to beat Canada and Hungary.
"We are very proud to have protected the name of China, Chinese canoeing is very strong in the world and we have carried on the tradition," Wei Li said.
"We have only been paddling together for three months. We hope to one day be world champions."
The 2019 ICF junior and U23 canoe sprint world championships finishes in Romania on Sunday.
Pics by Adam Collins