The lure of Olympic qualification pitted teammates against each other on the opening day of the ICF Canoe Slalom World Cup in Lee Valley, London, with several of the biggest names in the sport having to work harder than expected to make their way through to weekend action.
Several countries are using the opening world cup as part of their selection process for Tokyo 2020, forcing many athletes to keep a closer eye on their own teammates than their opponents.
Underlining the pressure, three British paddlers finished in the top four of qualifying in the men's K1, with Rio 2016 gold medalist Joe Clarke edging out teammate Bradley Forbes-Cryans for the top spot.
Double world champion Jessica Fox provided some anxious moments when she smashed into a bollard during K1 qualifying, but then returned with her ankle strapped in the afternoon to stroll into the semi-finals of the C1.
France's Martin Thomas, Great Britain's Kimberley Woods, Australia's Fox and Great Britain's Clarke are all in teams that are using this weekend as part of their Tokyo 2020 qualifiers, and they responded in style on the 2012 Olympic course.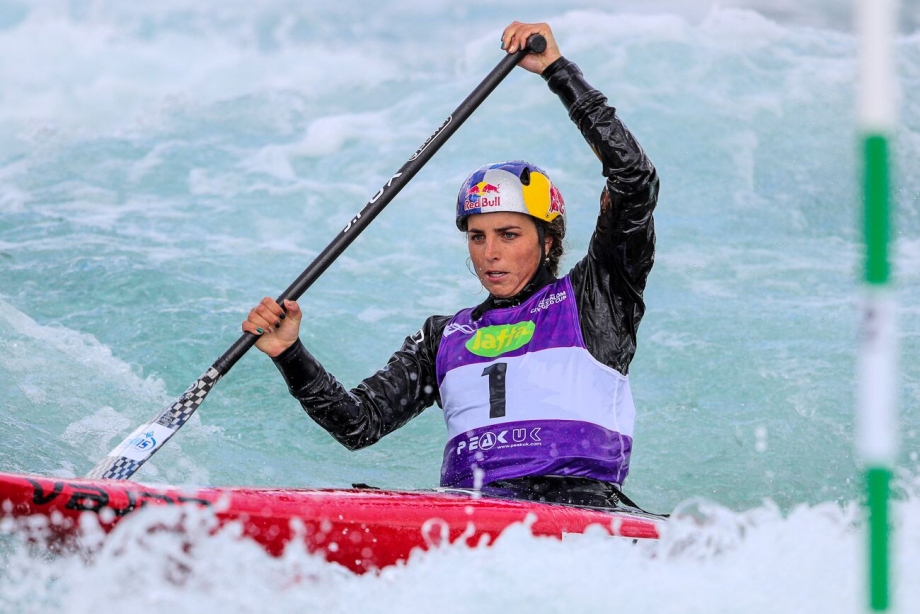 Fox picked up from where she left off after her record-breaking 2018 season, whizzing down the Lee Valley course where she won Olympic silver as a teenager in 2012 in 102.09 to qualify fastest in the C1.
Fox was more than five seconds quicker than Brazil's Ana Satila, with France's Lucie Baudu third fastest in 109.69.
"It felt really nice, and flowy and along the lines I was looking for, and I think when that happens you find effortless speed and that's really nice," she said.
"It's always nice to come back here. It's always so busy now, it's amazing to see what this venue has become since the 2012 Olympics, and how many kids have got involved in the sport. Great memories coming back here, and nice to see the podium and see my name on it."
Fox had her left ankle bandaged after smashing into a bollard near the end of her K1 heat in the morning, where she still managed to qualify as 14th fastest.
Great Britain's Kimberley Woods thrilled a home crowd who braved the wintry conditions by posting the fastest qualifying time of 98.30, putting her almost a full second ahead of Germany's Ricarda Funk on 99.22, with Italy's Stefanie Horn third fastest on 100.60.
"I didn't expect to win the heats at all, but having a home advantage really does pay off when you have course like this," Woods said.
"I think I'll be thinking more about the Olympic qualifiers when I get into the semis and hopefully the finals."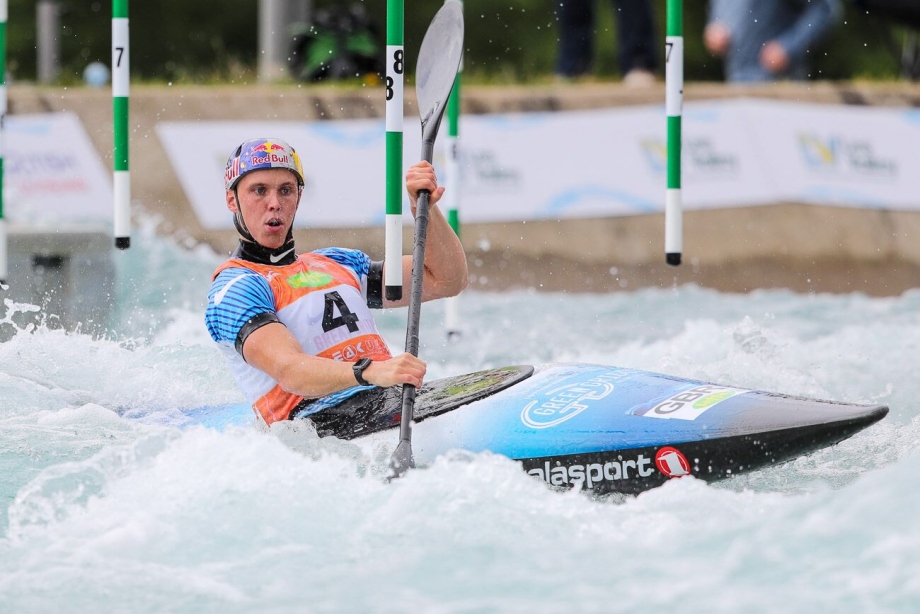 Clarke was forced to dig deep in the men's K1, after teammate Forbes-Cryans recorded a time of 84.22. Clarke responded with 83.55.
"I did have a few butterflies, especially after the British boys were going so fast as this is one of our Tokyo trials," Clarke said.
"But it brings out the best in me, performing under pressure is obviously so important in this sport, and I was able to do that today so I'm very happy with my performance."
The British duo were more than four seconds quicker than the next best, France's Quentin Burgi in 88.02, with the third Brit, Chris Bowers, fourth.
Martin Thomas was fastest in the men's C1, posting a time of 90.89 to pip local favourite and 2008 Olympic silver medalist, David Florence, in 91.46, with Slovakia's 2016 Rio silver medalist, Matej Benus, qualifying third in 91.79.
"I like this course, I like the feeling of the water," Thomas said.
"I started my season with a medal at the European championship, and I am French champion, so it's been a good start to the season.
"This is the first Olympic qualification event for the French team, so it's pretty important."
The opening ICF Canoe Slalom World Cup continues on Saturday, with semi-finals and finals in the men's C1 and the women's K1, and finals in extreme slalom.
Pics by Bence Vekassy/ICF